In Sept 2022 I bought a second hand rusty EDY DV1564 freezer for 20 euro. Dimensions are 60*60*95cm. It was introduced in 2003, it has 95 liter volume, 8kg/24hr freezing capacity, 175 kWh/yr energyconsumption and can store food safe for 17 hours in case of power loss. It has 4 star rating which means temperature is -18 Celsius or lower and it has more than 4.5kg/24hr freezing capacity.
The front panel has a green power LED, a red high temperature warning LED and a yellow superfreeze LED. There is also a slightly hidden potentionmeter and superfreeze button. The superfreeze makes the temperature much less than -18 celsius for 24 hours to quickly freeze food.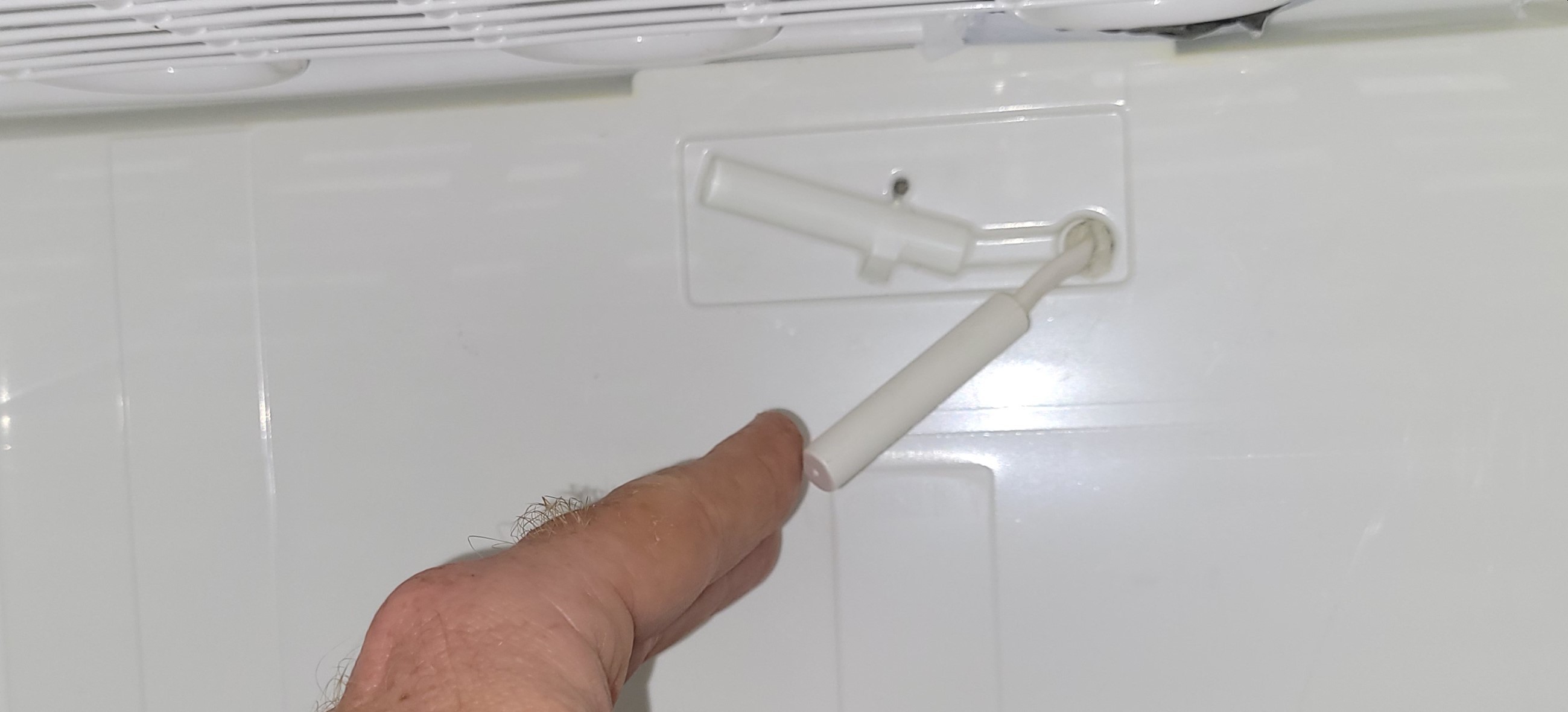 Behind the upper drawer is a temperature sensor. Behind the middle drawer is also a positon for a temperature sensor but it is not used. 

Behind the front panel is the control board. The left connector is for the temperature sensor, I measured 5k3 ohm so I think it is a 5 kilo ohm NTC thermistor. The board is powered with 230VAC from the brown (line) and blue (neutral) wire on the right connector. The output of the control circuit is the swicthed line (white) and it goes to the compressor.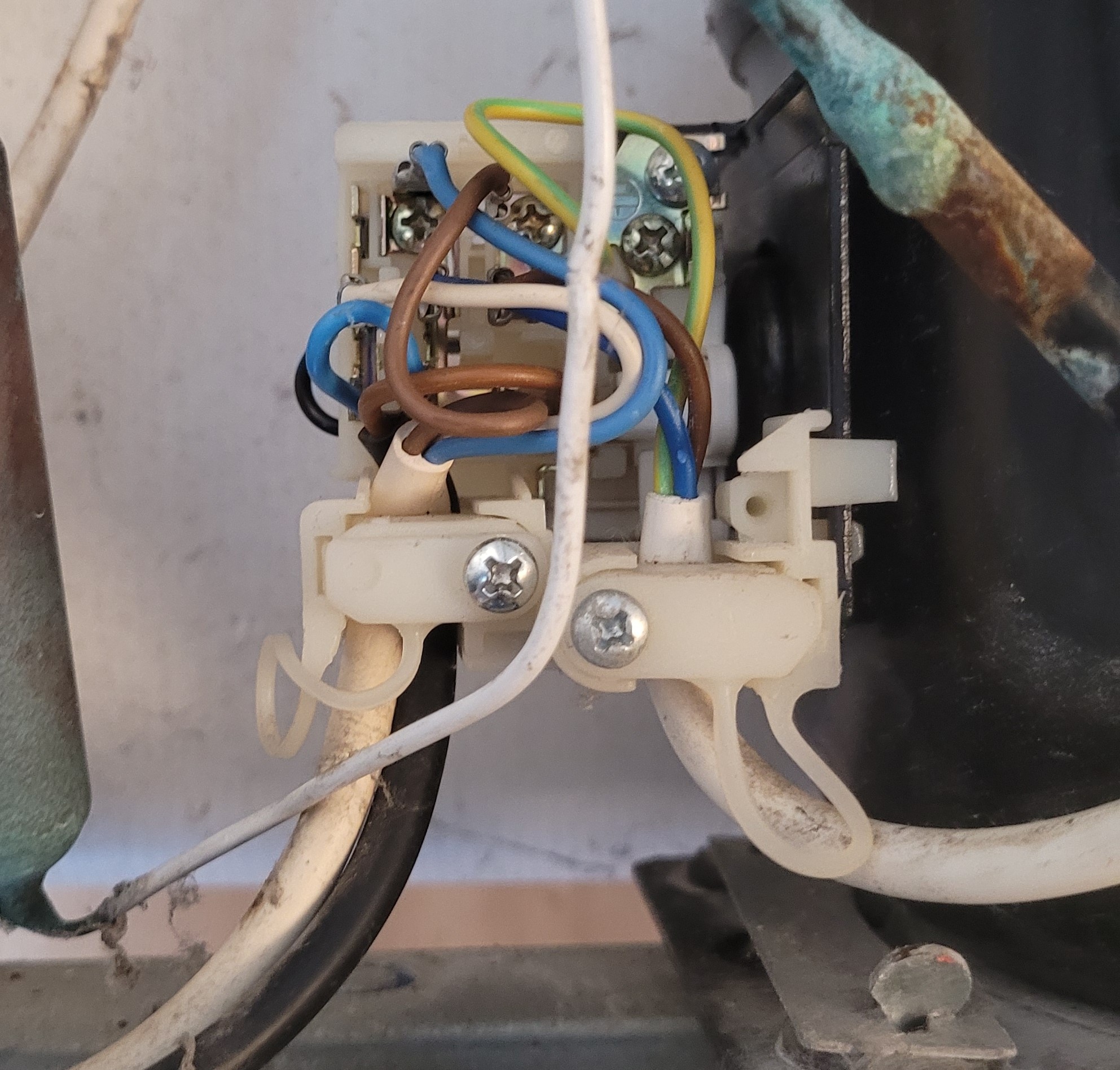 On the compressor is a connection box. The right white cable is 230VAC power input. The left white cable goes to the front panel, where the blue and brown wire power the control circuit and the white wire is the switched line to the compressor. Behind the connection box, not visible, is a thermal overload protection and a starter circuit. A few online seraches later I made this wiring diagram (left).
The thermostat is AC powered and it switches the AC line to the compressor. Then I felt confident I could simply replace the thermostat with a Sonoff TH smart switch