I scrapped, some of the, cobwebs and rust off my fusion 360 skills and got to work.
After more 'learning' that I care to admit, It was good to see the sketches come to life and see how they might feel based on actual dimensions. There is definitely some room for improvement, but the look is close to what I had initially envisioned.
Testing the screen. Don't let the aliasing mislead you, the resolution on this little 8.8" 1920x480 screen is delightful.
A 'steep learning curve' puts it quite mildly when it comes to the experience of importing stl files and attempting to get a usable sketch out of them. Adding the keyboard layout from the sick68 is beginning to make this project start to feel complete.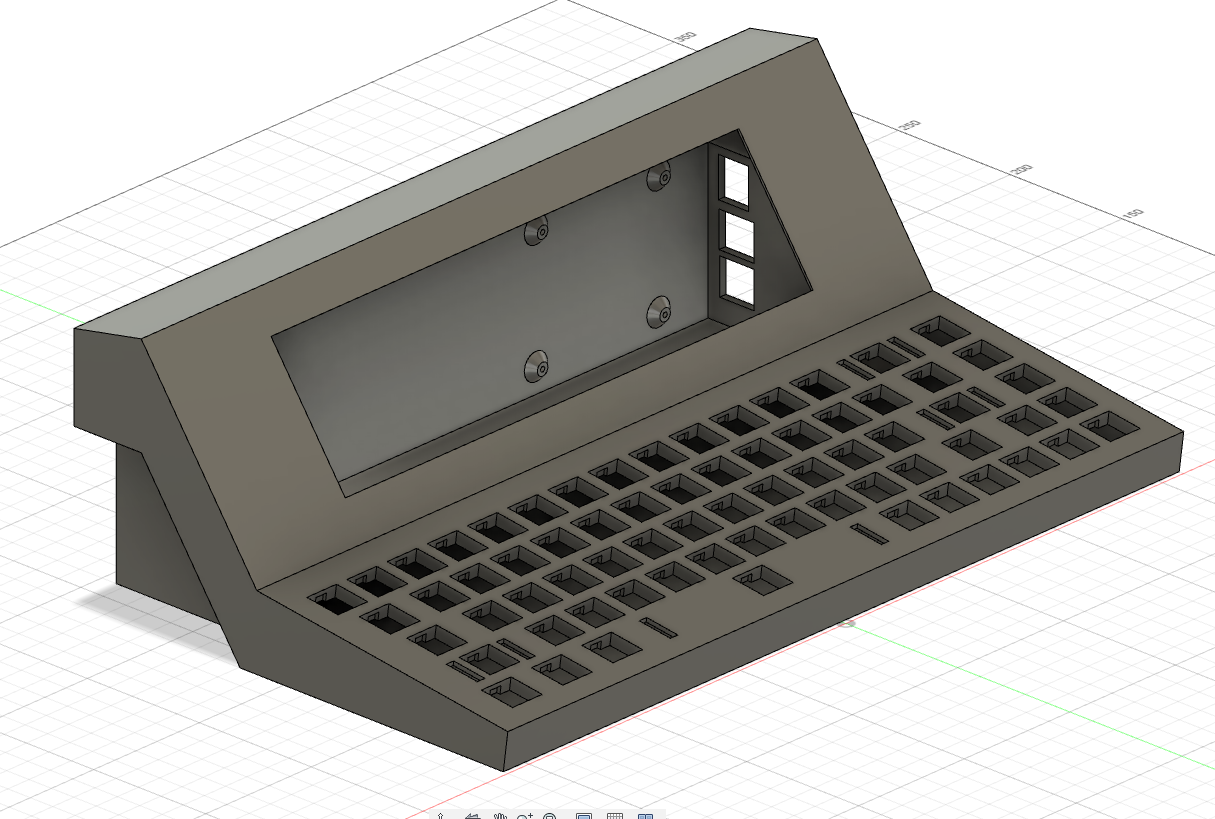 Next is working out how to implement a slide out screen into the base and fit the cooling system. Cramming in the batteries and other support boards should be easy and might not require modelling.
But figuring out how to make this 3d printable will definitely melt my noodle