This screen slide idea is finally out of my head and into cad. Completely unproven for functionality or printability but 'designed' none the less.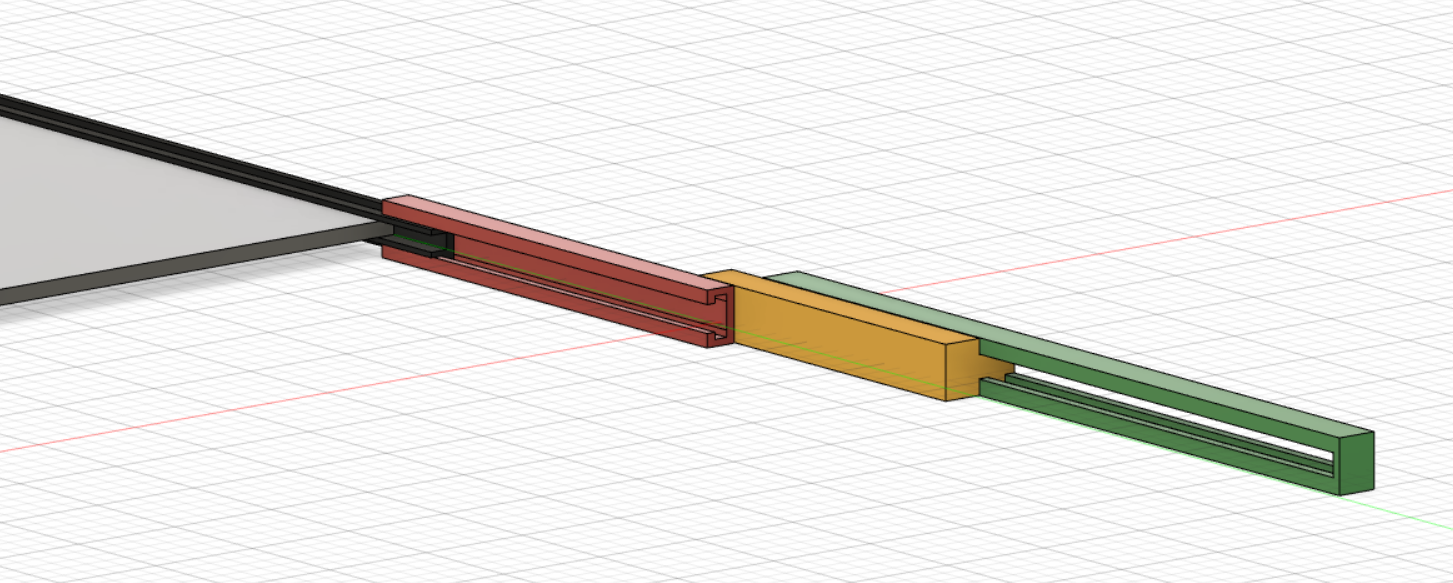 Firstly the screen will be fixed into a rail in black, this can slide thought the screen rail slide in red.
The large green part is the fixed rail that will remain inside the cyberdeck body.
(Realising just now that colour coding would be useful) edit: it is
The main slider in yellow also connects via a hinge to the screen rail slide in red.
Hopefully allowing the screen to slide out of the base of the cyberdeck and then fold 'hinge' upwards to a visible position.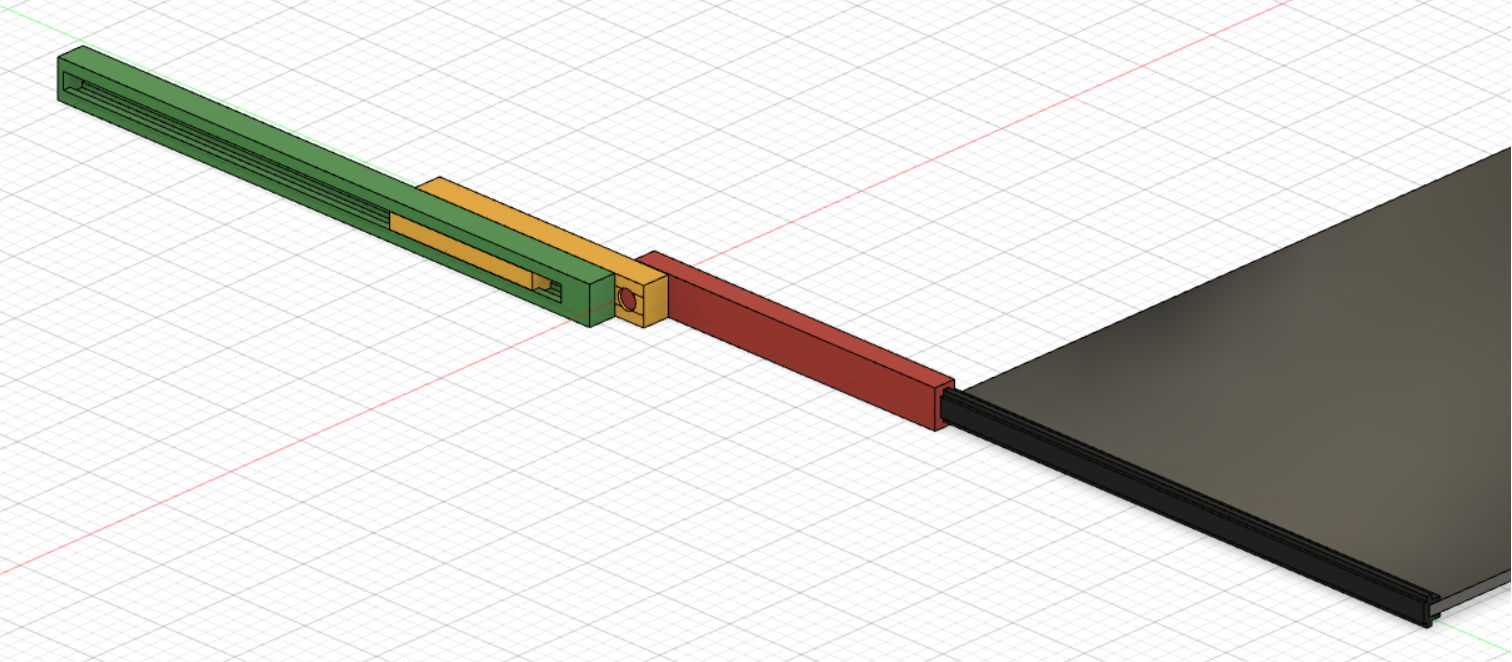 All the lengths need to be checked, I have a growing concern the screen wont reach heigh enough.

Quickly realised, only after thinking about how much vertical space is available for this slider, that the pi is in the way. So glad I didn't invest too much time with the layout of the other internal components. 
The side rails of the deck body have been thinned giving more vertical space for the pi's peripheral holes to be mounted higher. Also changed is the side cuttouts, they have been reduced to allow enough space for the screen sliders.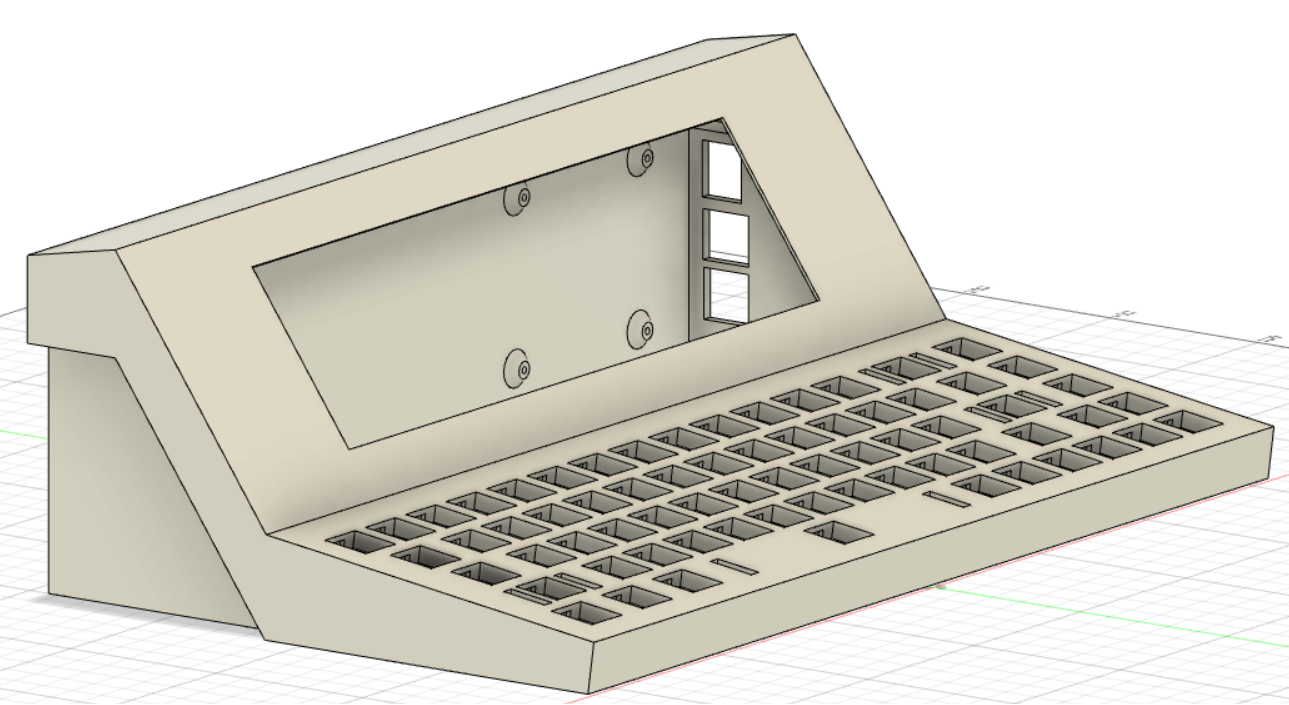 Some input of colour scheme would be very welcome. I'm currently entranced by the idea of creamy white for retro vibes.

Before getting too carried away, I'll start printing off some 50% versions will help validate the current design and see how it looks in real life.