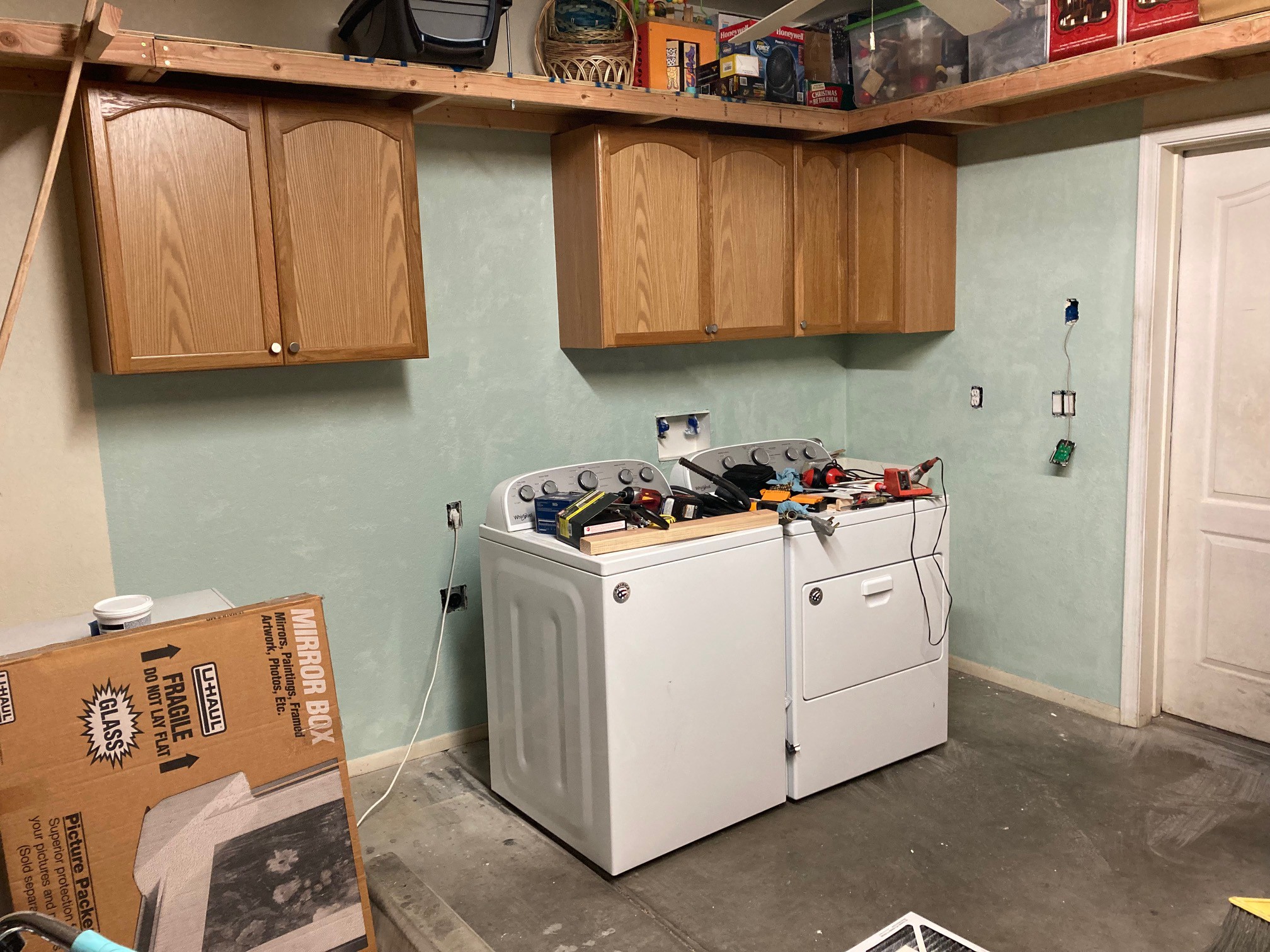 So after moving the cupboard over a bit I uncovered a lot of holes in the wall and other mess from years of previous owners. So I went to work trying to clean it up.  I picked up a small can of spackle and patched up all the holes and scars.  Then I dug up some old paint I had laying about and painted just the laundry area of the garage.  My hope hear was to define this area as separate from the rest so it does not feel quite so grungy when your doing laundry.  I think it turned out really nice. 

Anyway tomorrow I'm planning on putting up the shelves between the cupboards and putting the laundry back together.  That will basically wrap up this side of the garage.
After that I need to hang my two large ladders from the roof and sort through the small pile of stuff that still needs to be hung up somewhere in the garage. And then I can work on the fun part and start building a workshop.