I managed to put some polish on my designs. Now I have movable drawers.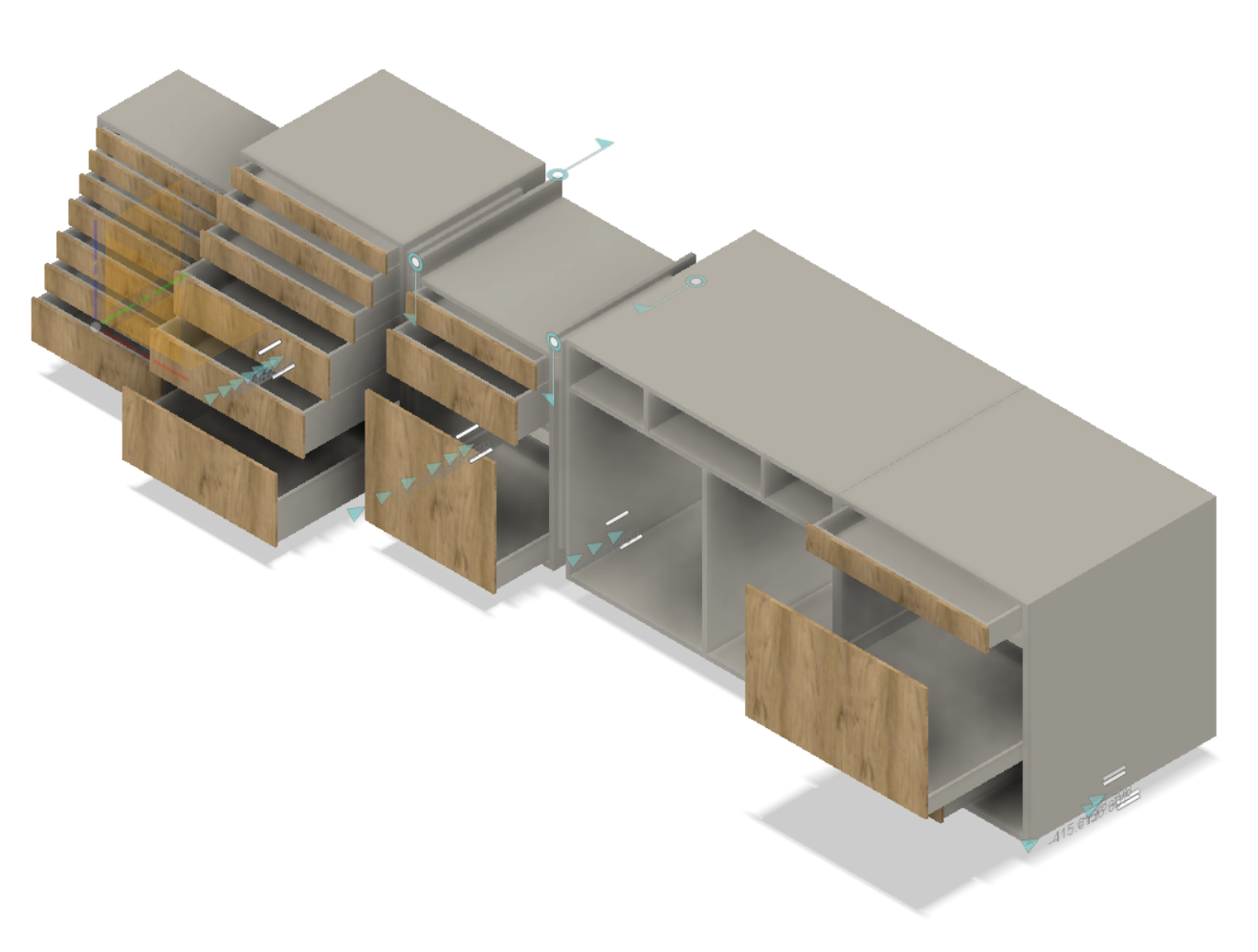 As well as movable wings on my miter saw cart.  You can see the wing design is in need of some help.  I roughed it in but have not really put any proper dimensions on it yet.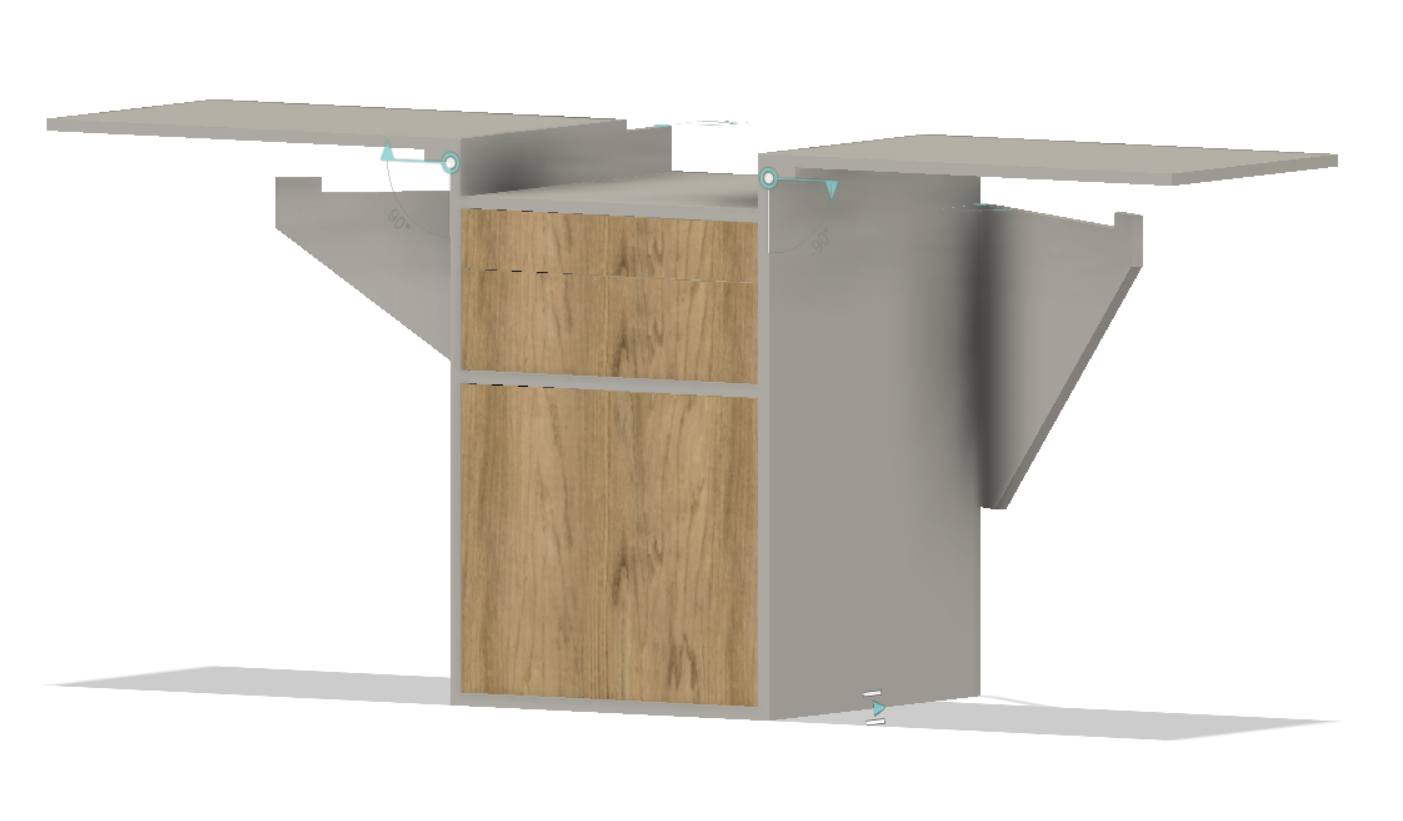 It looks fancy, but I still need to finish cleaning everything up.  Still this is a fun achievement.