Did a prototype to test a few things like the capacitive touch sensor, an I2C I/O port extender, and the layout of the hall effect sensors.
Results?
A single-chip cap touch sensor ain't gonna work. Even with adjustments to the sensitivity, too many false positives.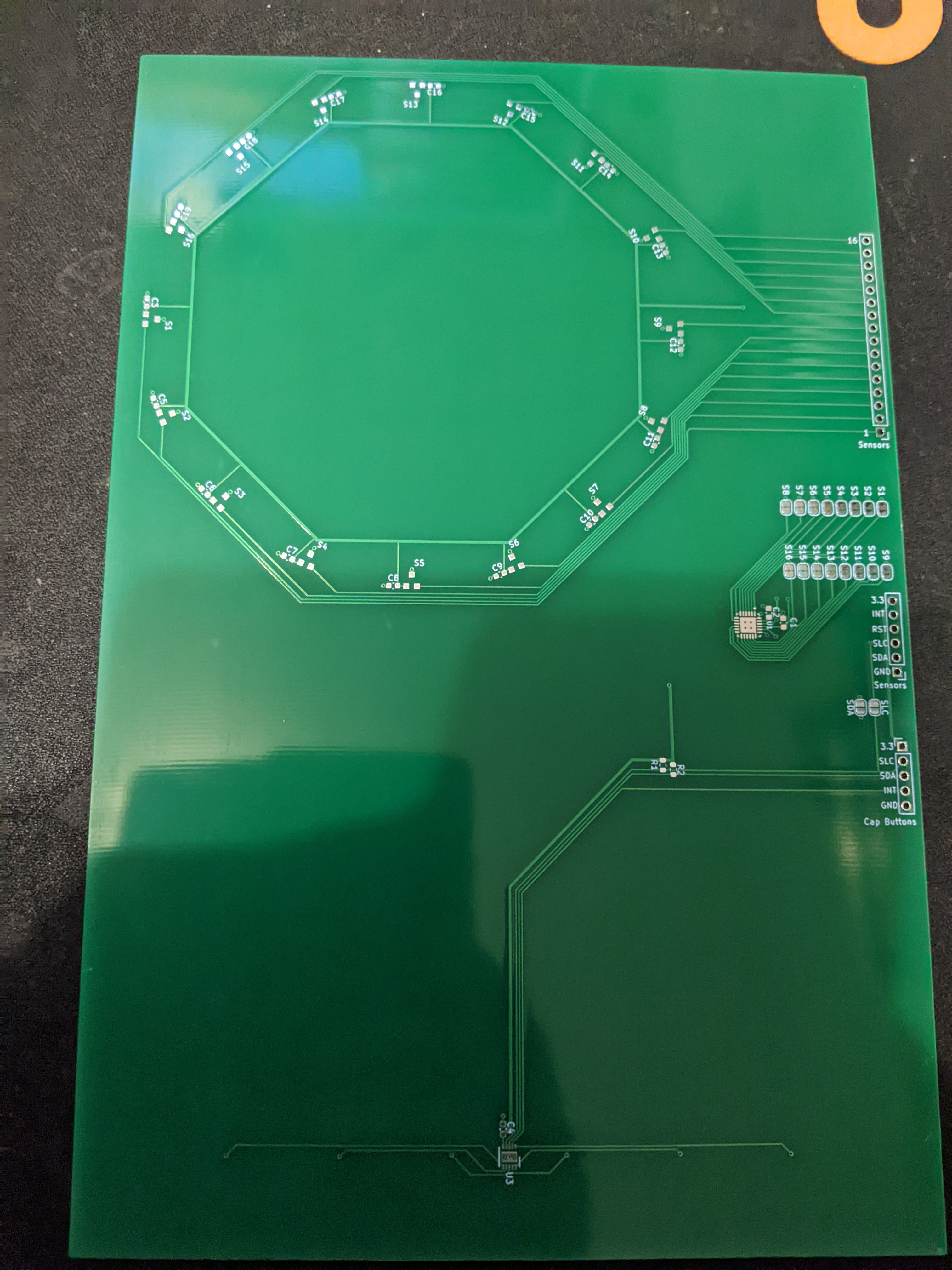 More prototypes to come. And maybe some molds of things more 3 dimensional.