PCB v03-02
I updated PCB. Major change points are below.
changed OPAMP package from SSOP to SOP for easier hand soldering
added test points for easy access to 5V power input, mix-out and ISD1700 Rosc
Below red area shows there test points.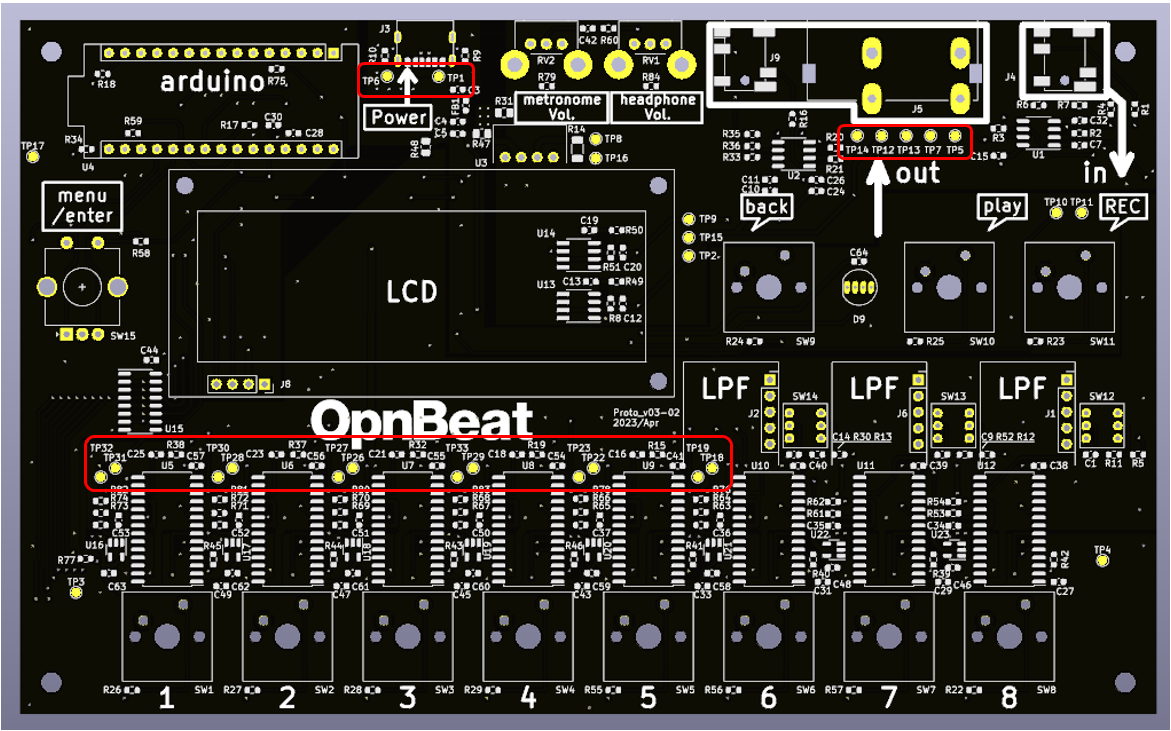 These test points are useful for DIY.

For example,
test point for 5V IN : battery powered sampler by connecting battery and DCDC module
test point for mix-out : built-in speaker by connecting tiny amplifier board
test point for ISD1700 Rosc : real time pitch control function by connecting potentiometer
I got feedback from some people who prefer the real time pitch control function in previous prototype. If you want that function, it's very easy to implement by using these test points. 
About real time pitch control function, please watch video below.
example of using test points for real time pitch control
By connecting potentiometer, you can change Rosc value of ISD1700 which determine sampling and playback speed. As a result you can change pitch of playback sound. This function is using ISD1700 hardware and doesn't have nothing to do with Arduino software. 
PCB v03-03
I'm modifying PCB for optimizing BOM towards small batch PCBA production.