The overall size of the chassis was determined by the size of the tracks I could get. I found these Lego compatible ones on aliexpress.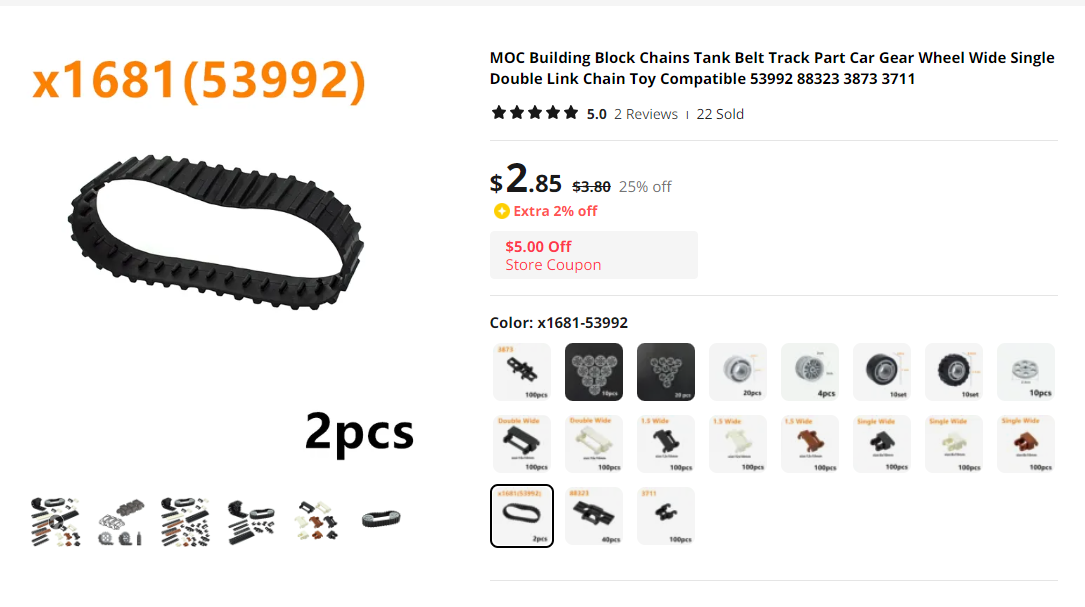 I also wanted to make sure I could fit different types of battery pack inside, mainly a pack of 6 x AA, like this: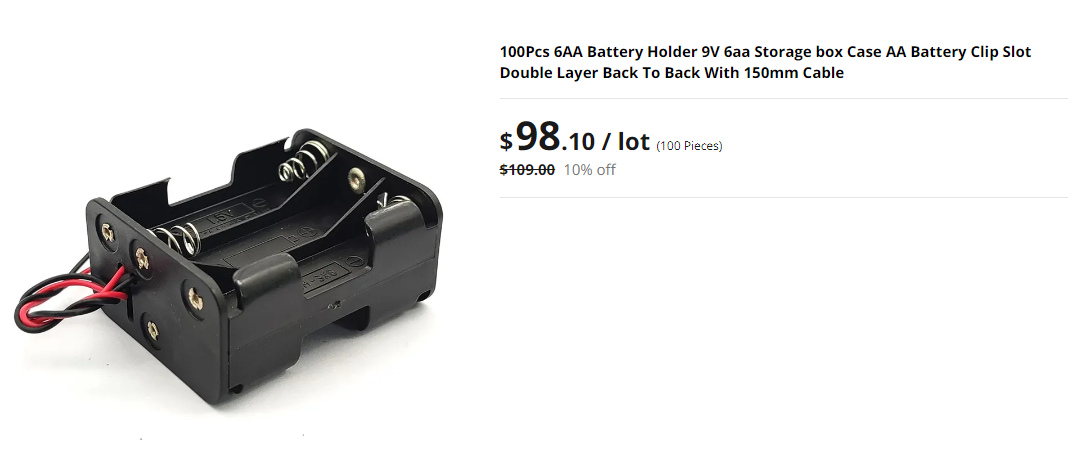 AA batteries are cheap and easy to get hold of and there's a good chance that the students will already have some at home that they can use. Hopefully they would have some rechargeable ones, which of course would keep the cost down.
I also wanted the option to use Lipo batteries for more advanced users.    
Here's the first laser cut prototype of the chassis.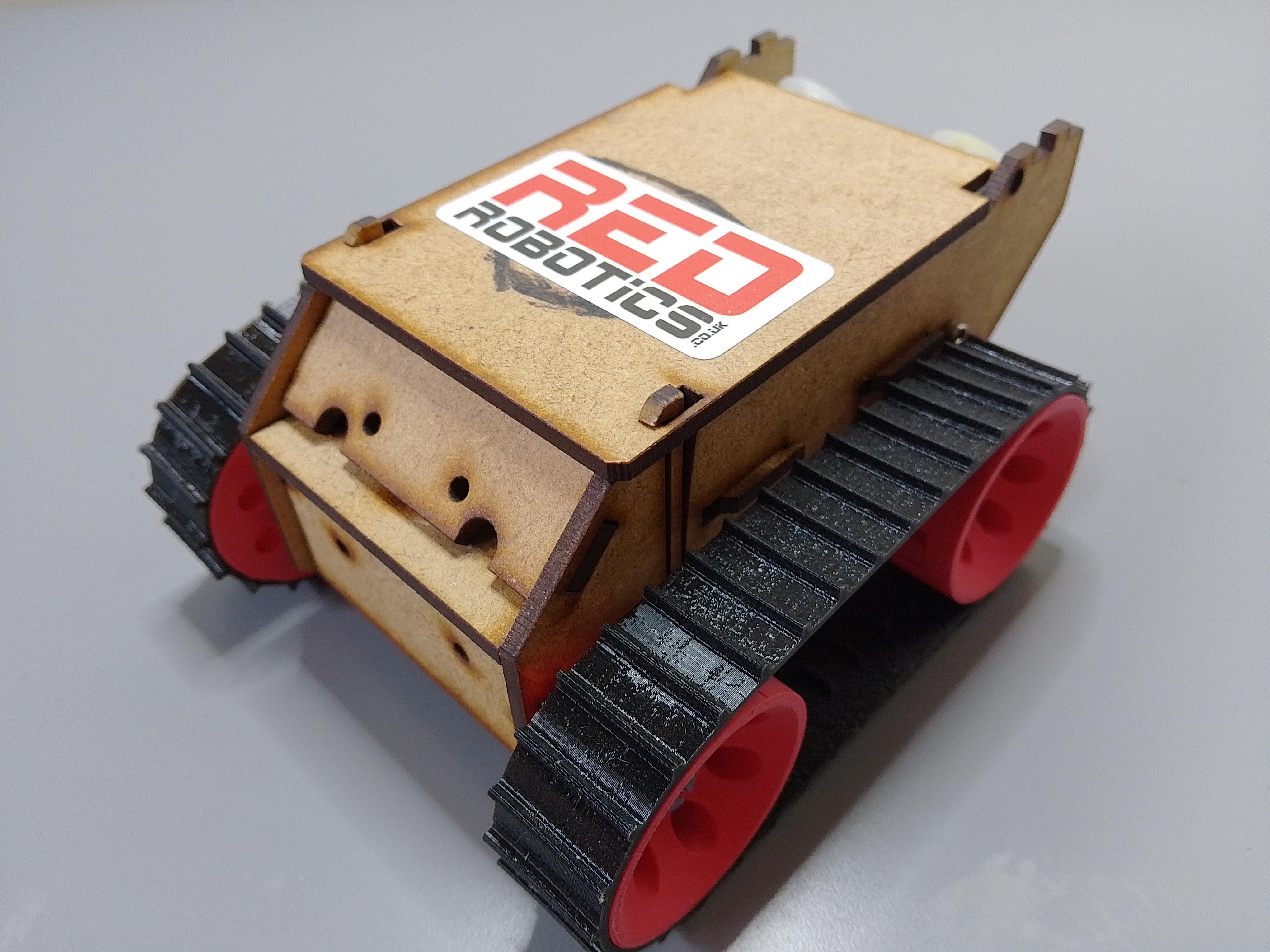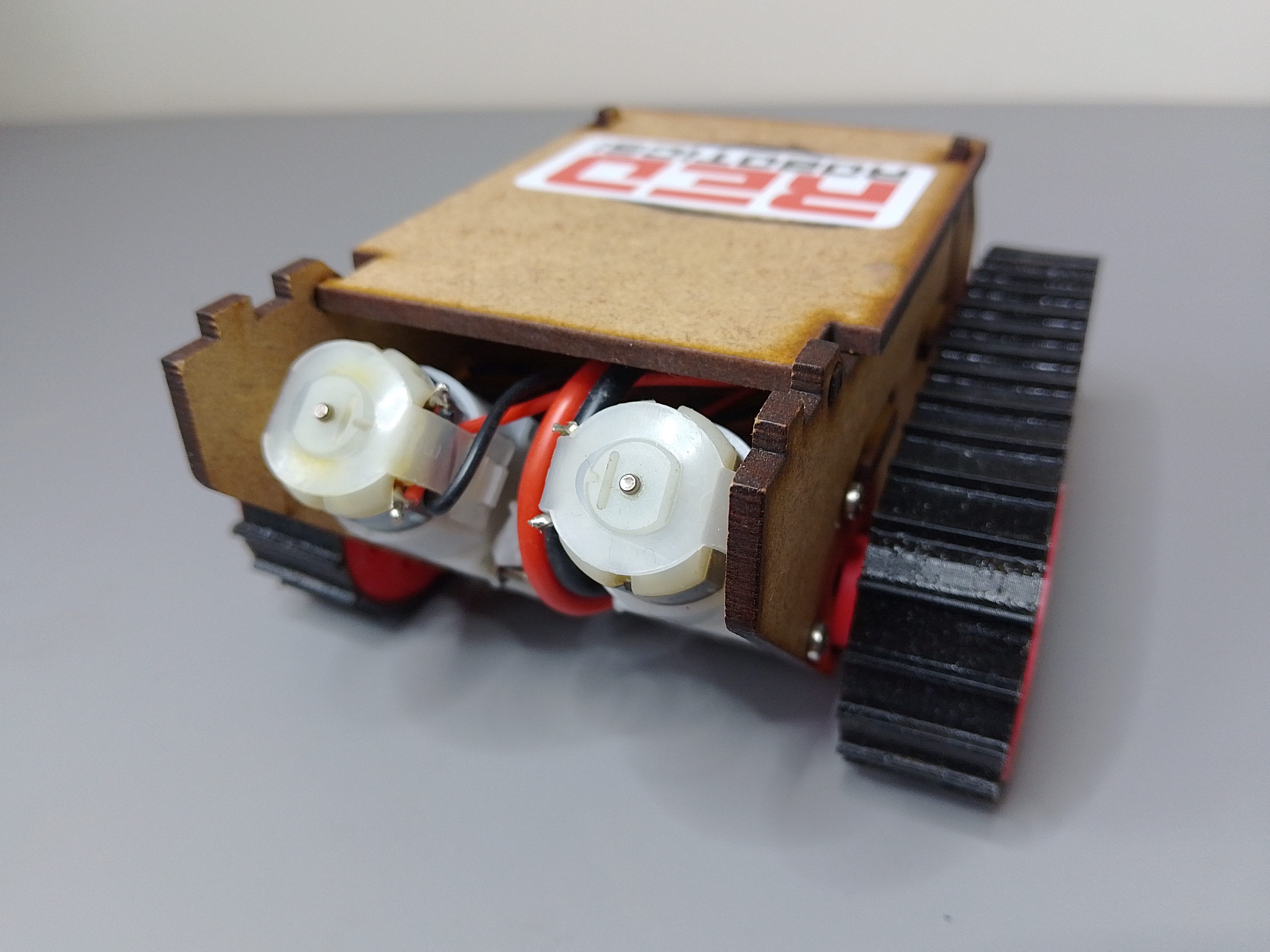 The top cover has a tool-less quick release mechanism so you have easy access to the electronics inside.  
The mounting plate inside has lots of options for different development boards.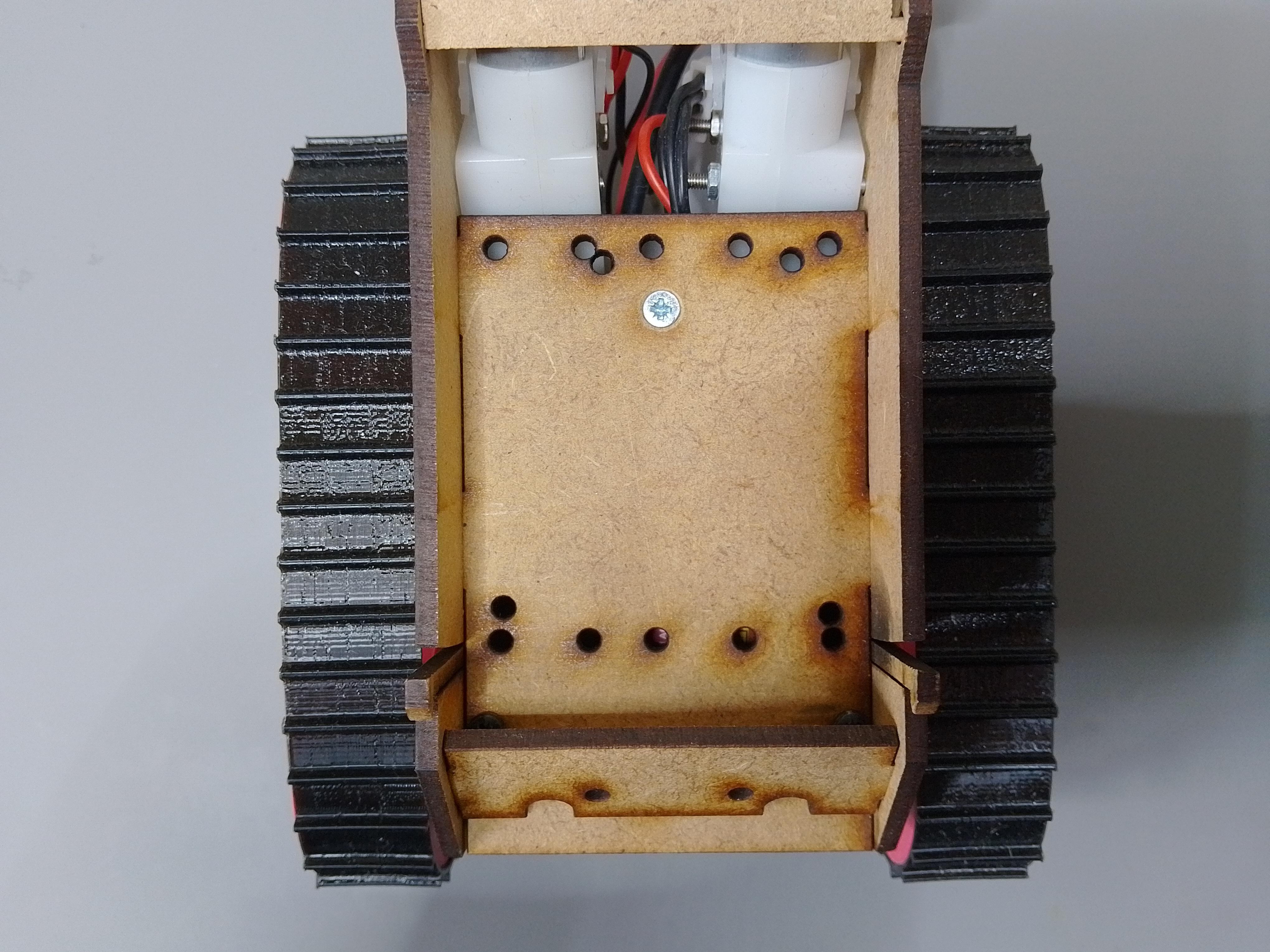 Here's my Pi Zero sized board: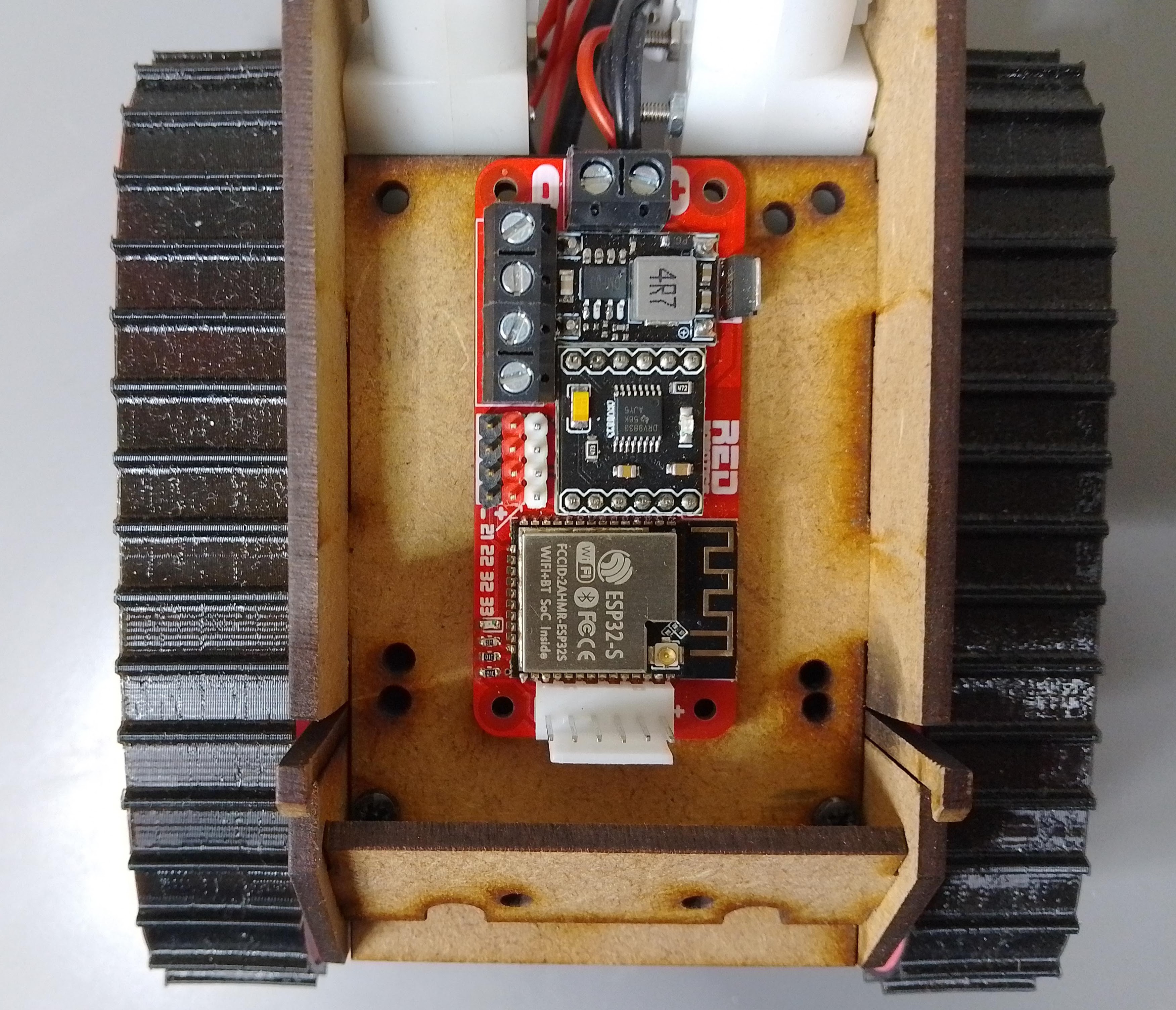 And here's the A+ sized board: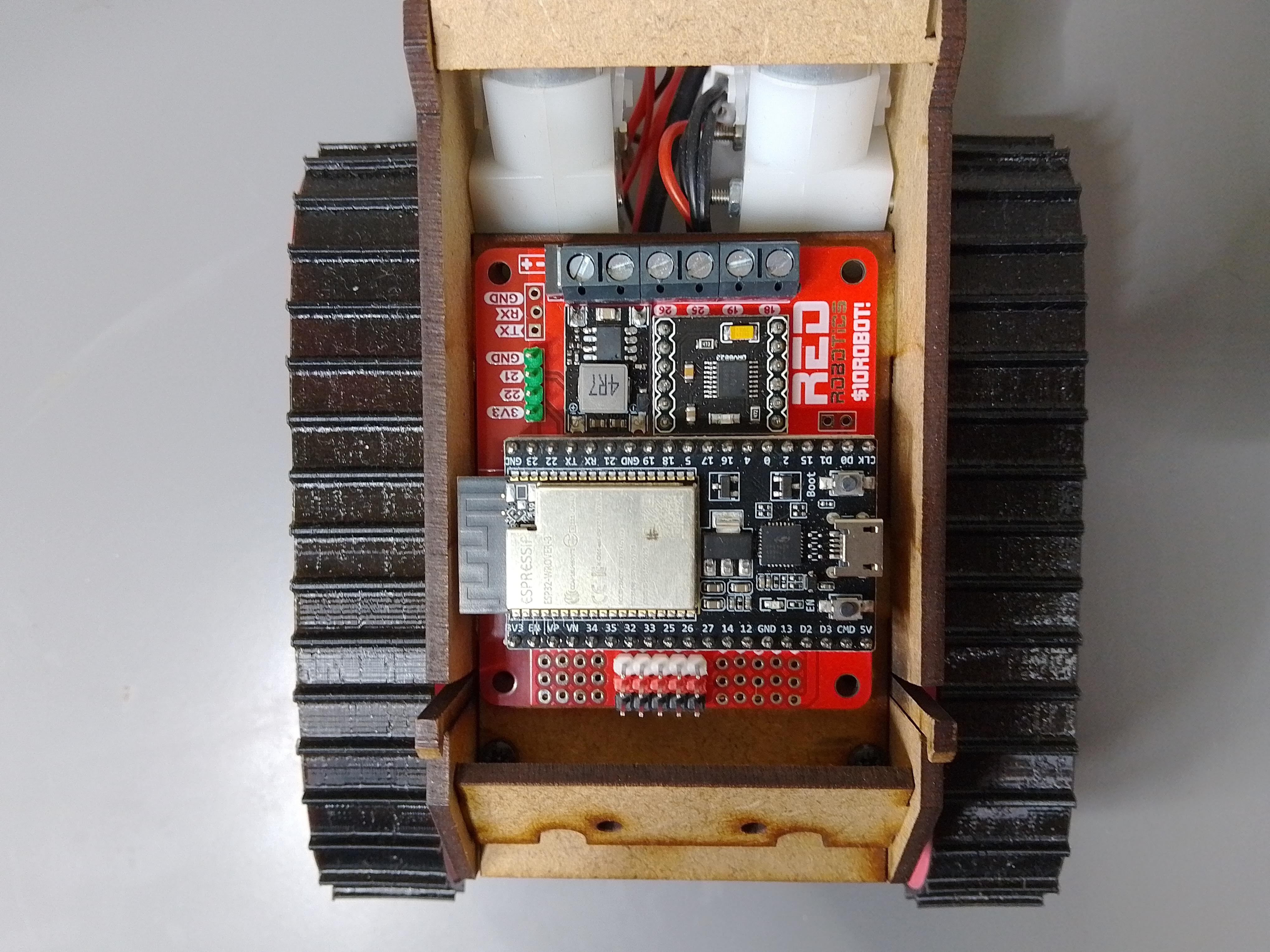 The underside with the bottom panel removed with space for  6 x AA's of a 3s Lipo.