2/2/2017: My new Monoprice Select Mini (MPSM) has really brought me back to loving 3D printing again. I always loved being able to make custom things however my older Printrbot Plus had become a chore of never ending maintenance and I quickly stopped using it when I spent more time getting it working than printing. With my MPSM I was printing right out of the box and have never looked back.
My original idea for this project was to take the use of a 3D printer off the table since wanted to have a largest audience as possible. This presented early challenges when the off the shelf enclosure (potting box) I found wasn't making integration as easy as planned. I have decided I will still create this project with a non-3D printer option however the implementation will most likely be for single gang light switches, not the end of the world but not meeting my original goal.
This specific project I have decided to transition to a 3D printed enclosure after I designed and printed one up in a couple of hours and everything just worked.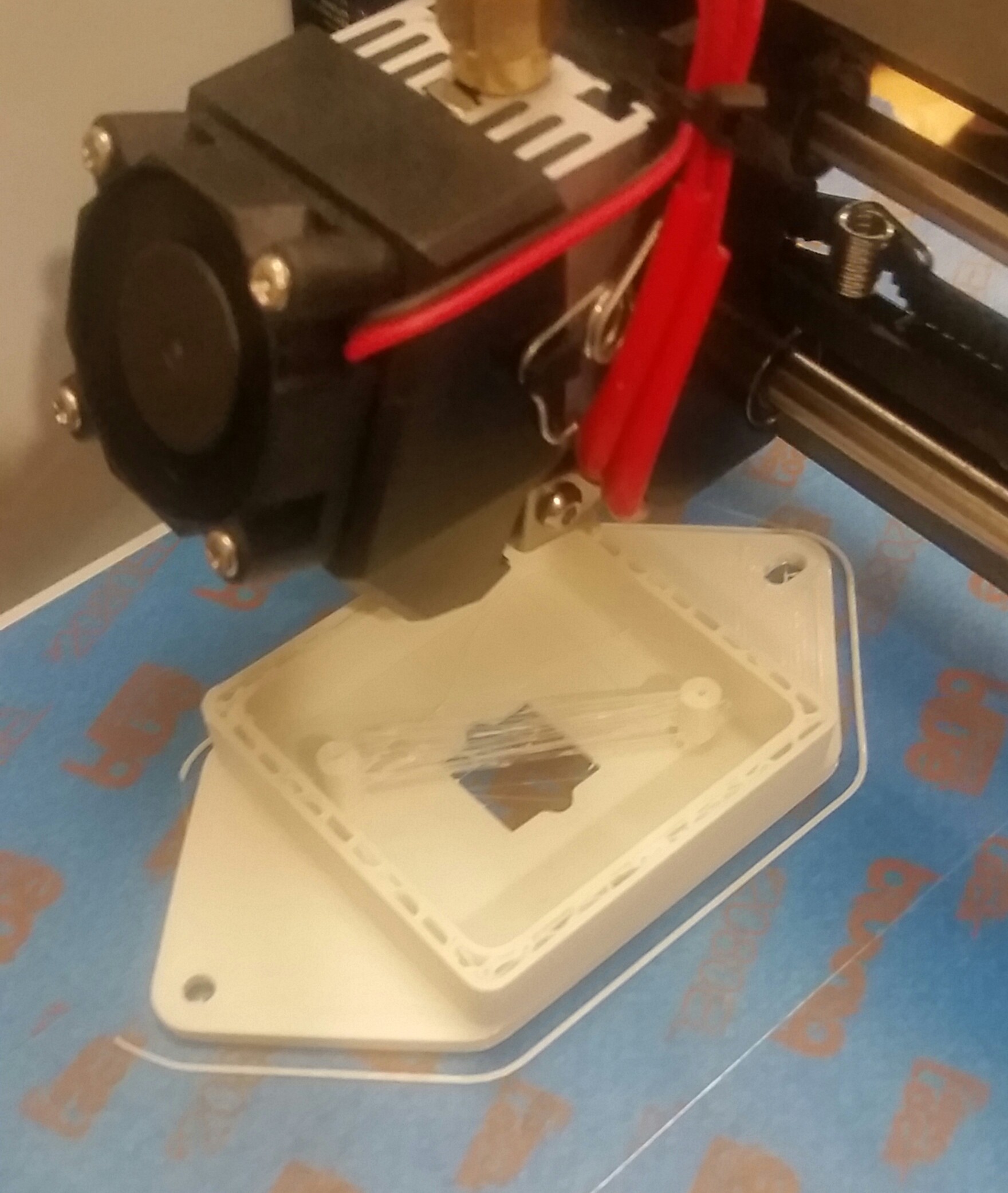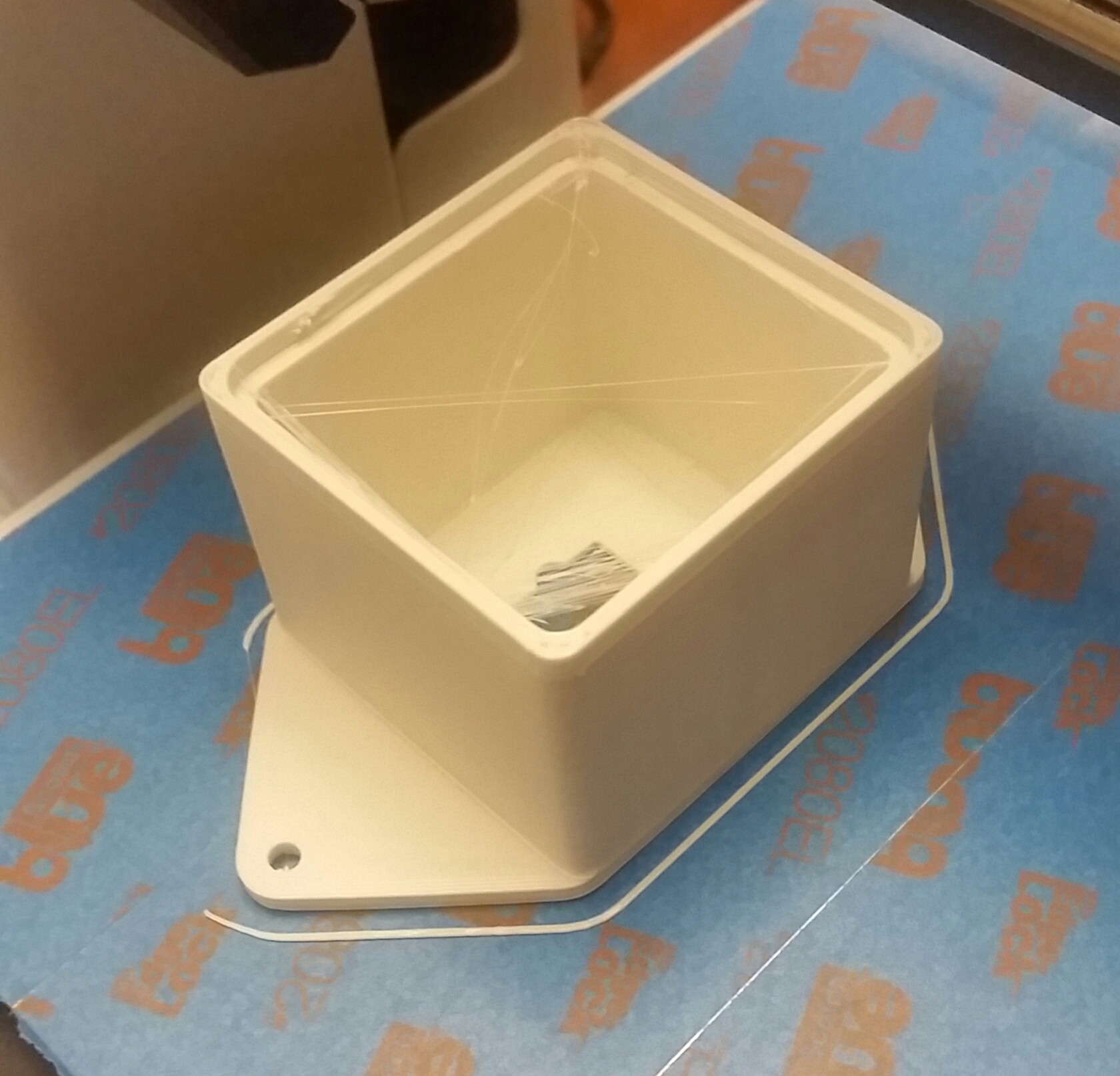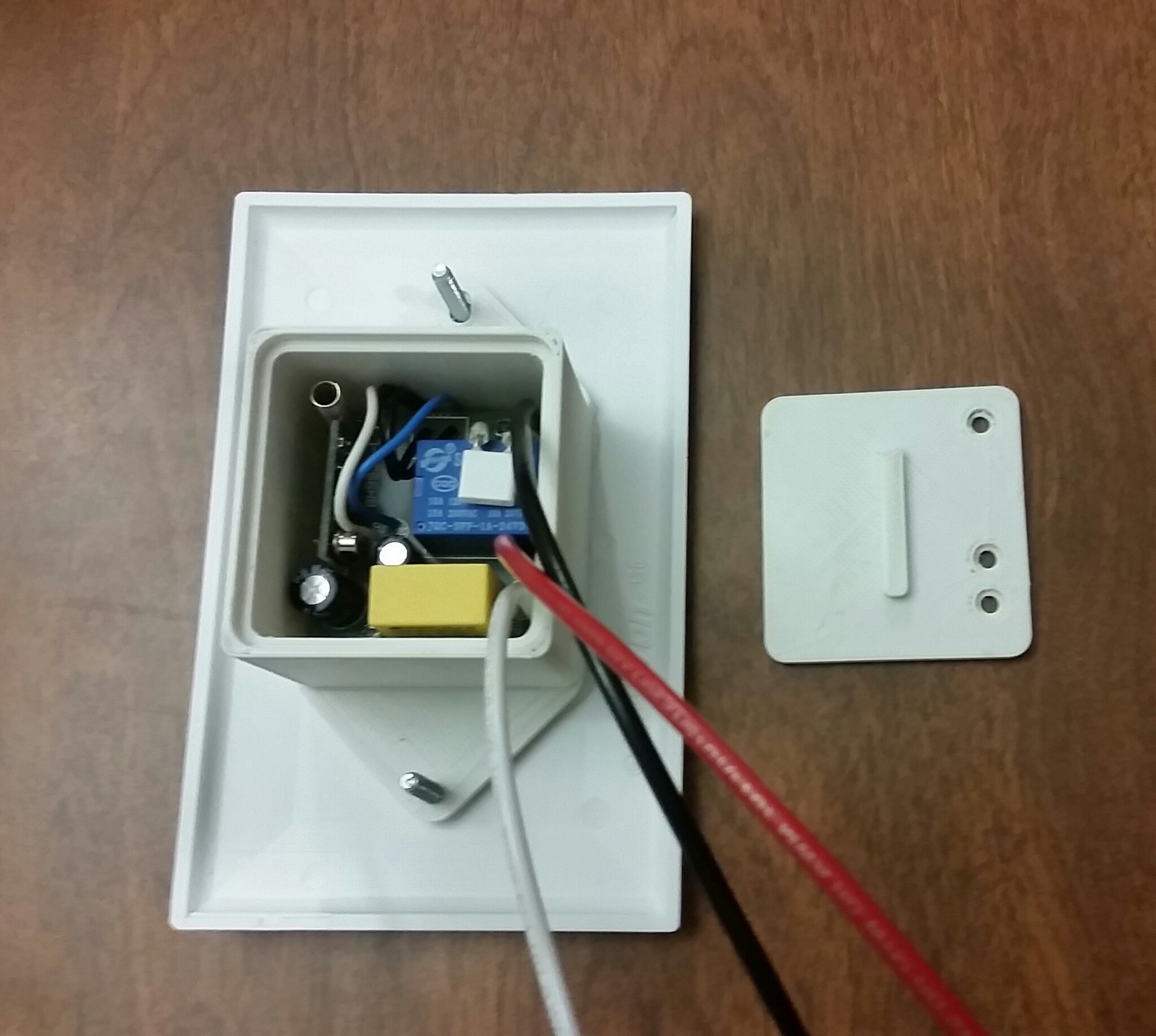 My first cut design turned out a little bigger than expected and after further investigation it doesn't look like it would work in a multi-gang outlet. I will have to remove some depth from the enclosure also since it was pretty tight in my outlet box (but no more snug if I was installing a wifi switch or any other large housing device).