One of the common complaints I've heard about the mechanical design of Tote is that the legs are really too flimsy. I must have been lucky with the quality of plastic for the servo horns I got, because I didn't have a problem with that, but I came up with a solution anyways. And it's also a good use of the extra PCBs that you had to order (usually you have to order at least 3 PCBs).
Here's how it looks like: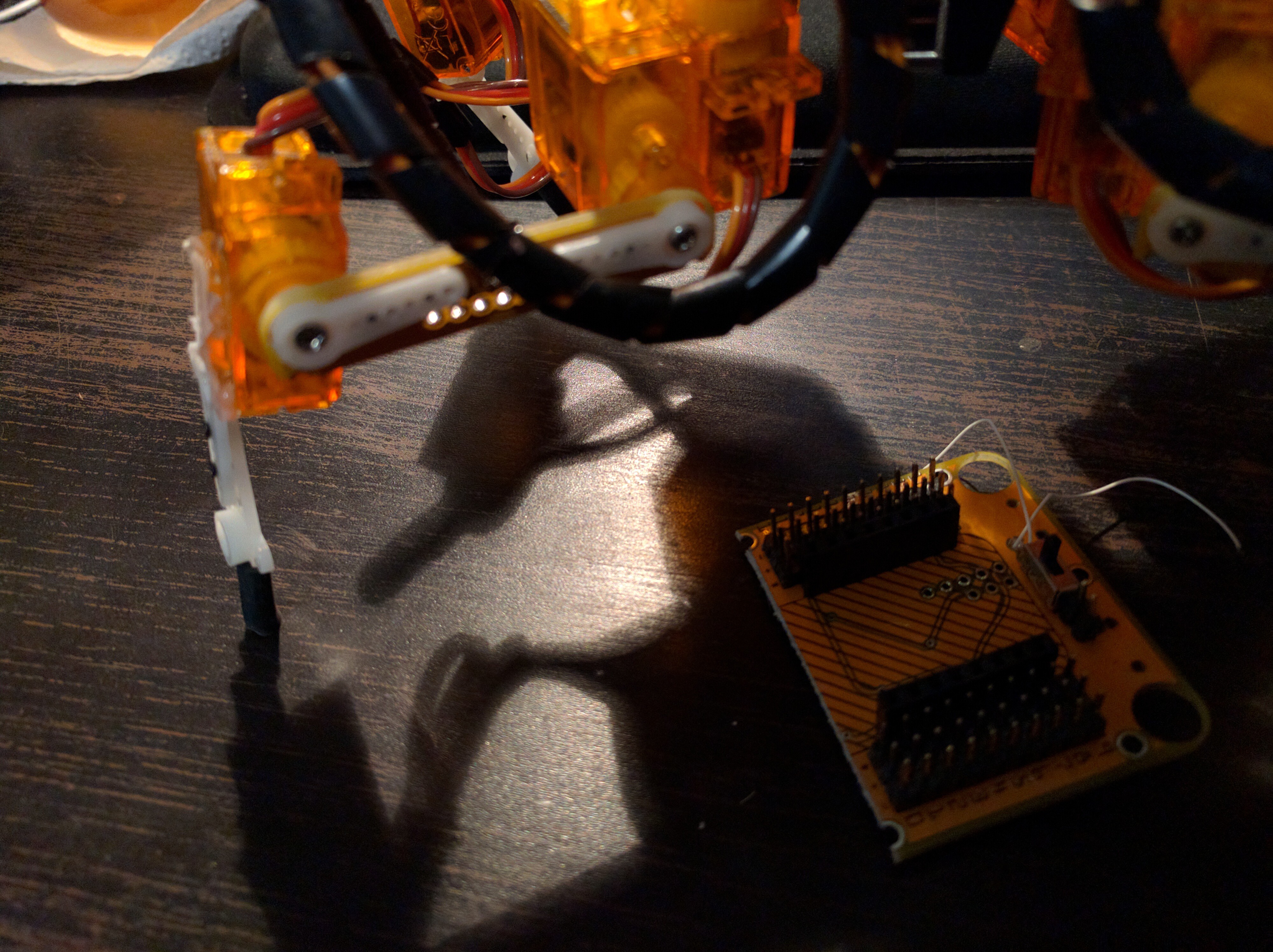 I simply cut off the sides of the PCBs (using an older prototype in this case), and screwed the servo horns to those. If this is still to flimsy, you can even add a drop of glue under each of the horns, to make them really rigid.
And what of the remaining PCB leftovers? Well, they are servo shields for the D1 Mini, and you can use them in your other projects! Nothing is wasted.
I updated the design on the PCB to include holes, to make the sides easier to break off. You will still need to do it carefully, though, because I can't make it too brittle -- it's the body of the robot, after all.