Here are some "family photos" of the lamps I built during my Design Lab residency. The residency was a fun, educational, and an all around amazing experience.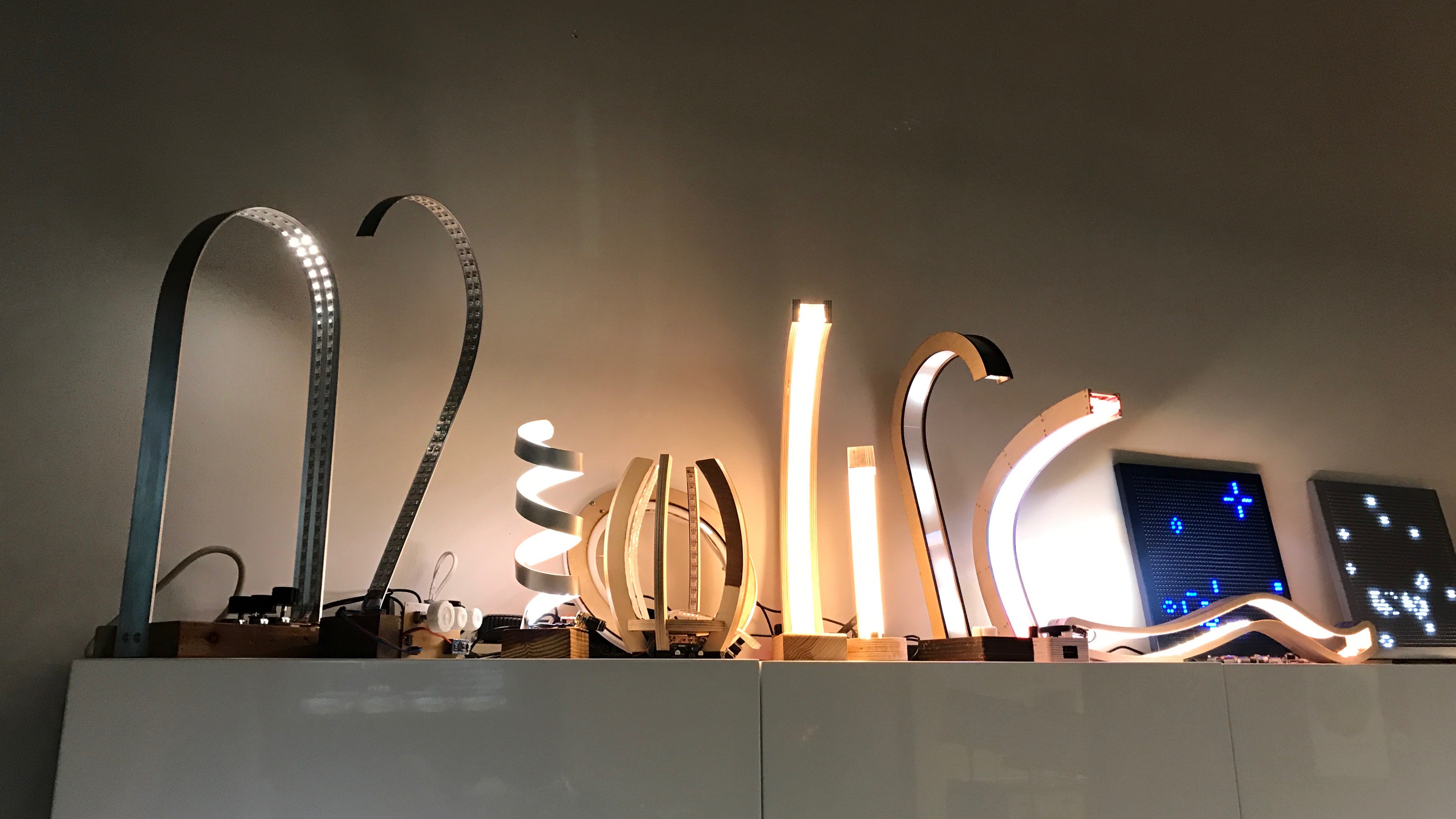 Dan, the Resident Engineer and manager of the Design Lab has let me put my lamps up on a shelf in the lab, as I made them. Since I'm now effectively done with my residency (but not done with ILOVELAMP), I figured I should take a few photos of the lamps together. This is most of them (there are three missing) and they're not very well spaced out, with a few not even powered up. And I didn't even think to take a bit of video. The static photos don't capture the dynamism all the lamps have in their light output. But it does give a sense of what I've been doing for the last several months.
I'll be posting a more detailed look back and "lessons learned" in a few weeks.