I decided to use DIN 41612 connectors as suggested by [Yann Guidon] in the comments. Thanks for the tip Yann.
These connectors are rated at 2 Amps per pin. The ones I was intending to use before I pulled them apart would loose voltage very quickly even at 1 Amp.
I would have had to gang many pins together and loose pin count for the bus.
Anyway we have had a cyclone near here, it's like a tornado but 500 kM wide. Thankfully this one wasn't fire tornado, Instead it flooded three quarters of this state and one quarter of the state below. The TLDR is that the parts ordered were NOT provided with scuba gear so they likely drowned along the way.
In the mean time I have been trying some EDA'a. I have been using ExpressPCB and it's good for toner transfer boards except you can't rotate a QFP by 45 degrees to make a DIP adaptor. KiCAD has been giving me a hard time but I will win this struggle lol. I haven't designed any boards as I am waiting for the DIN connectors to get dimensions.
Anyway - I had a look around the local hardware store to solve a problem.
It's not greatly obvious but the screw holding the PCB is adding to the width to the front fascia. The fascia is 25mm and the board will be 25.4 mm apart so the screws head will catch on the adjacent fascia. Also the handle is just too big and looks out of proportion.
These look like they may solve these problems -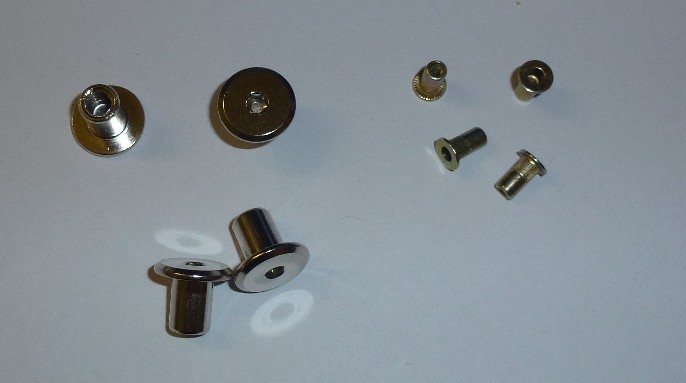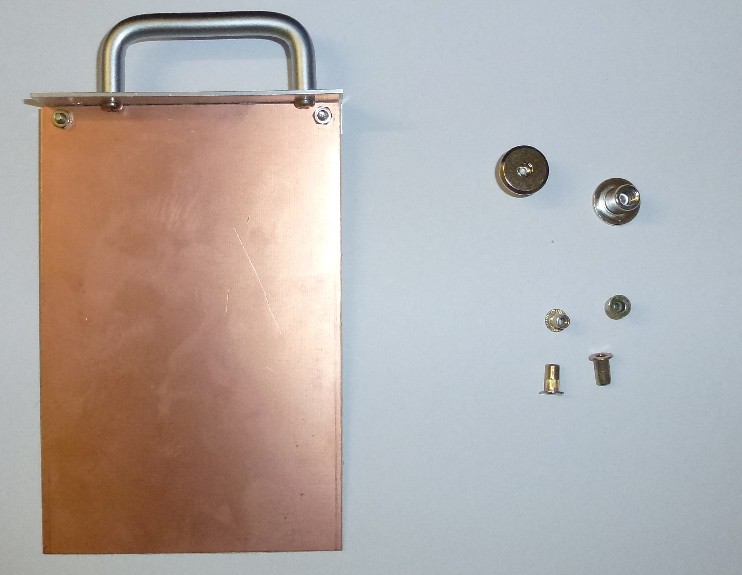 The top pieces are like knobs but smaller there intended for a different purpose but all good lol.
The lower pieces are Rivet Nuts or Rivnuts or Nut Inserts that I want to use to put through the side of the fascia to support the PCB. They compress like pop rivets.
I will try them and see.
Hopefully I can post back soon when the DIN connectors eventually arrive.