Last night I felt like showing you guys some of my artistic skills together with some serious photoshopping and really create a true masterpiece. Look at the strokes and the use of color, perfection is a understatement, I am taking your bids now.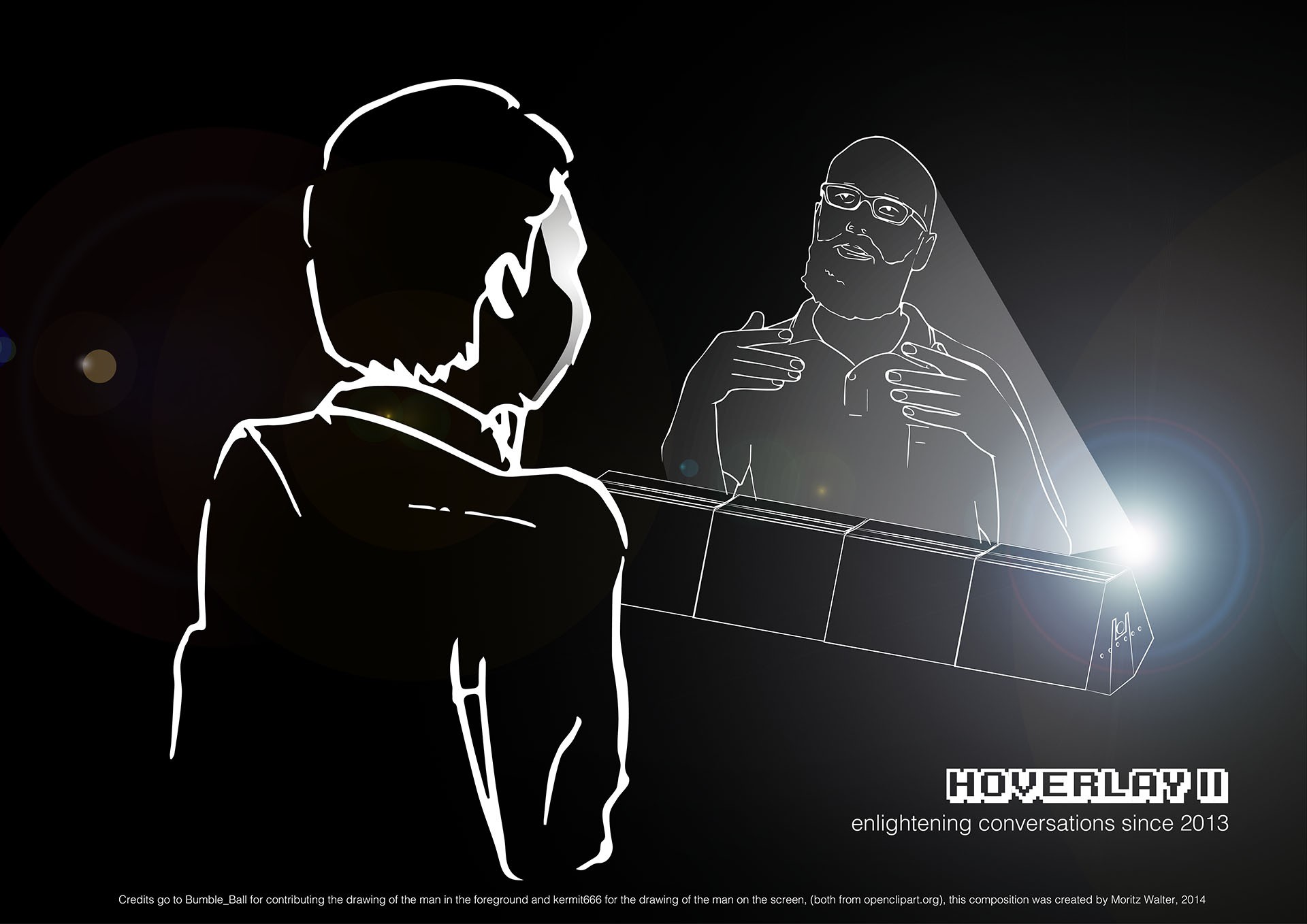 Honestly, of all skills I have "drawing" and "painting" have not yet made it to the top ten. I once built this robot to paint pictures from oil, but that also went weird somehow.. Credits go to Bumble_Ball for helping me out and contributing the drawing of the man in the foreground and kermit666 for the drawing of the man on the screen, this composition as well as the drawing of the Hoverlay itself was created by myself and therefore hopefully complies the requirements of the Hackaday Prize rules.
More updates will follow tomorrow. The Hoverlay II prototype as well as the CAD data in the repository have gotten some major upgrade that I hopefully can document in detail tomorrow.