The burn in test completed without any issues this morning. All the inputs and outputs work in the basic firmware. LCD also displaying nicely. The 12V battery charged from empty to full capacity overnight without adding any stress to the input regulator. Looks like we are go for installation tomorrow after I complete the rewiring of my cables to the network cabinet.
Below is a photo of my aging Noah V0.1 system that I will be replacing. It's been running for about 4 years now. I never took really nice quality photos so apologies in advance. Also this is before the extra outputs and sensors where connected.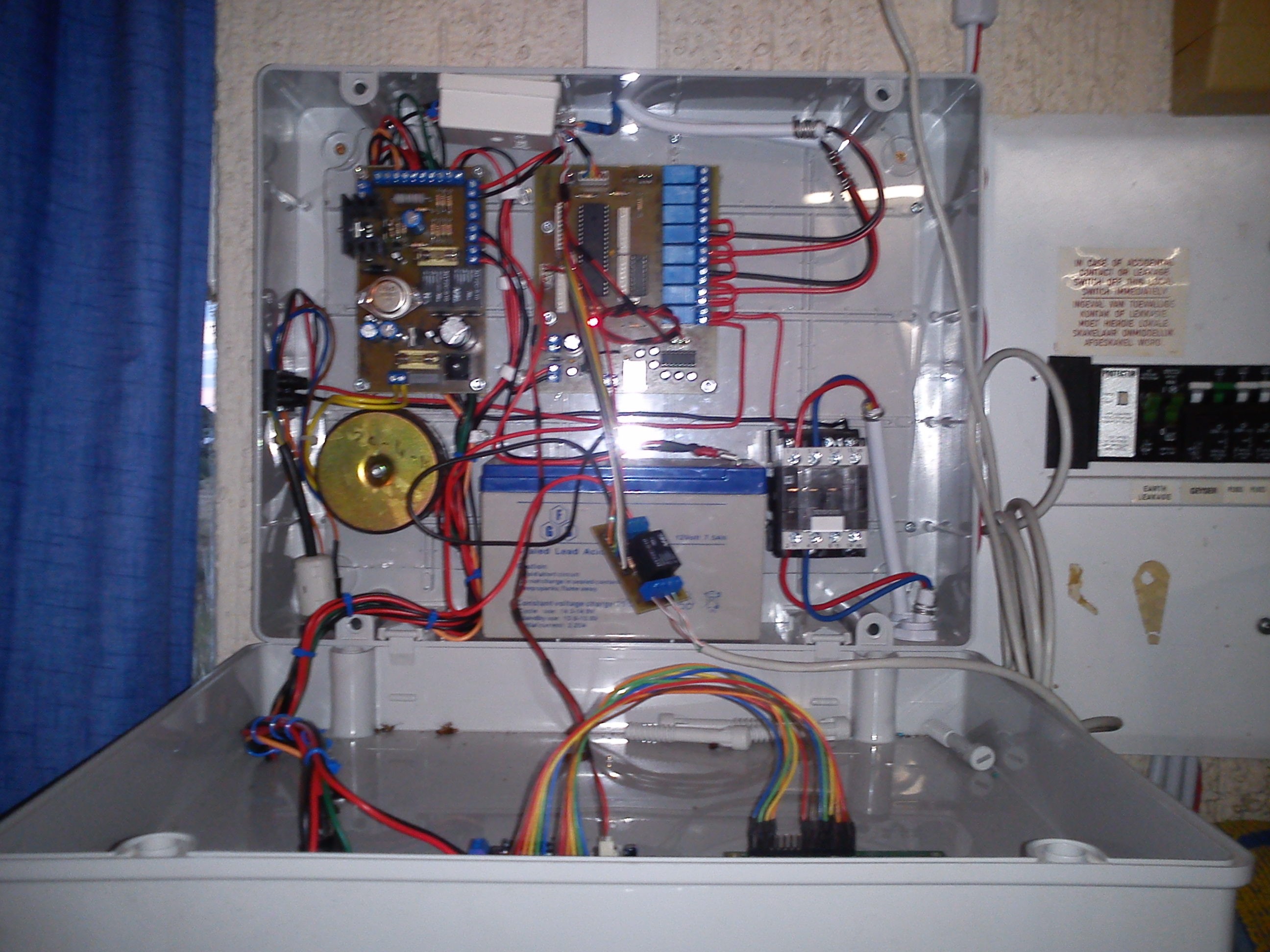 This is where I will be installing the new Noah V0.2 unit. My network cabinet upstairs nicely positioned for neatly wiring in the new cables.