I did a couple of important bug fixes. I finally found, actually surprisingly quickly, the bug that caused the top pixel line to be shifted. The picture below illustrates this problem. The problem was not on the top line, it was that all the other scanlines of the picture that were right shifted by one pixel. This can be seen in the picture below, for example by looking at the top pixels of the M character on the topmost line.
I also modified the right border start setting to properly display border colour in 40 column text mode. In that mode the picture is 240 pixels wide, not 256 pixels as in all the other modes. Not dealing with this properly caused the VGA scanline doubler to show pixels that were not written to during screen refresh.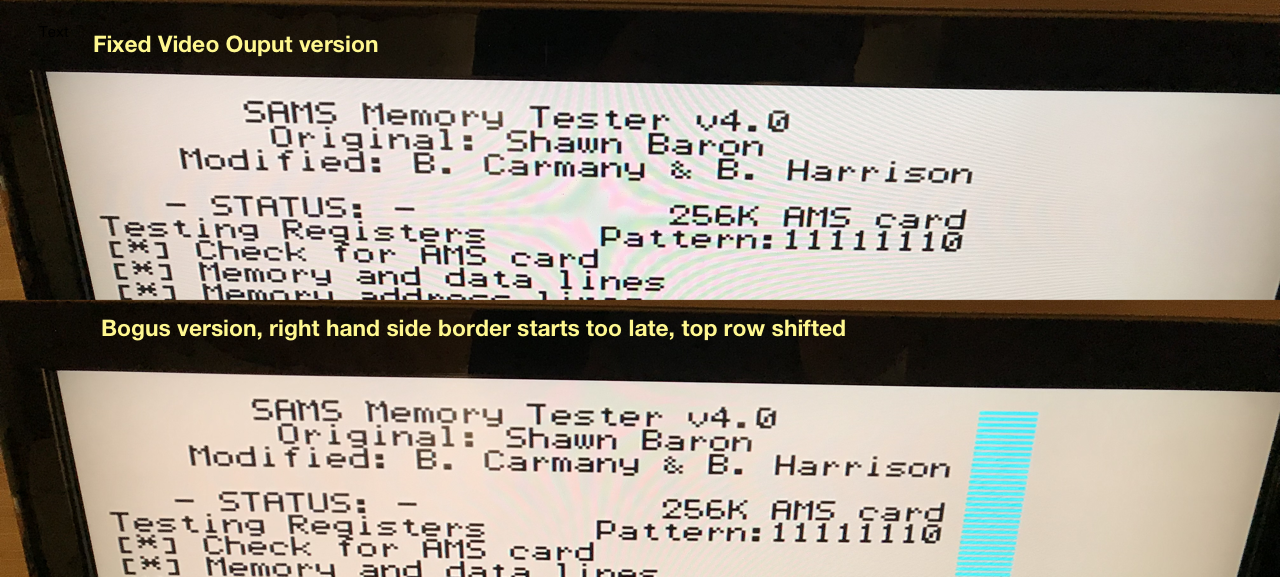 Then I changed the memory mapping, to support 512K cartridges. I did this by reallocating the 1MB external memory to Ti-99/4A mapping. Now 512K is allocated for paged cartridges (up from 64K). That came at the expense of reducing SAMS compatible memory to 256K. But importantly this allowed me to run the cool TI-99/4A megademo called "don't mess with Texas", and running that demo did reveal some bugs, below is the video.