Since BeeTee was created in a comic book it only seems fitting that he attended Free Comic Book Day.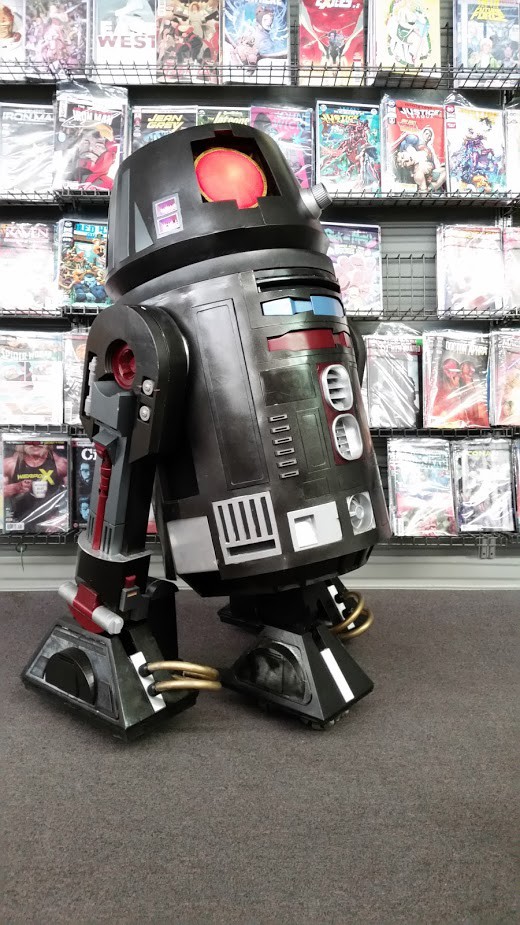 Thankfully my local comic book shop got in touch with us and had the Pensacola Droid Builders as guests.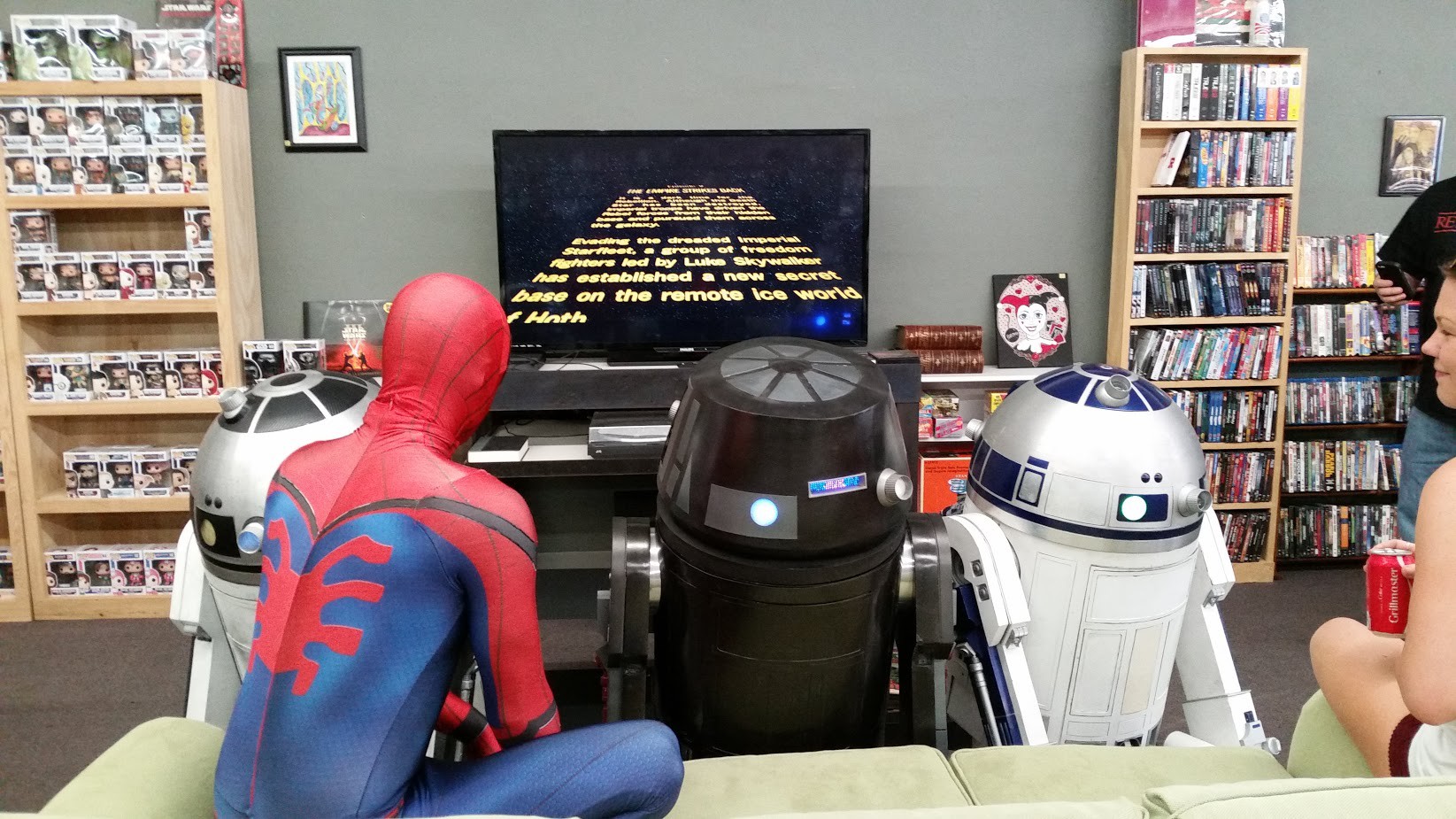 Once again BeeTee proved the drive system works well. However, I need to be careful on carpet. He can pull wheelies and nearly topple over. I didn't realize that and nearly had heart failure.