I have purchased the base components needed to build my tiny world explorer robot:
1 Raspberry Pi Zero WLAN
6 Stepper motors 28BYJ-48 + control boards
1 Micro servo
1 Rasperry Pi IR camera module
The total weight is: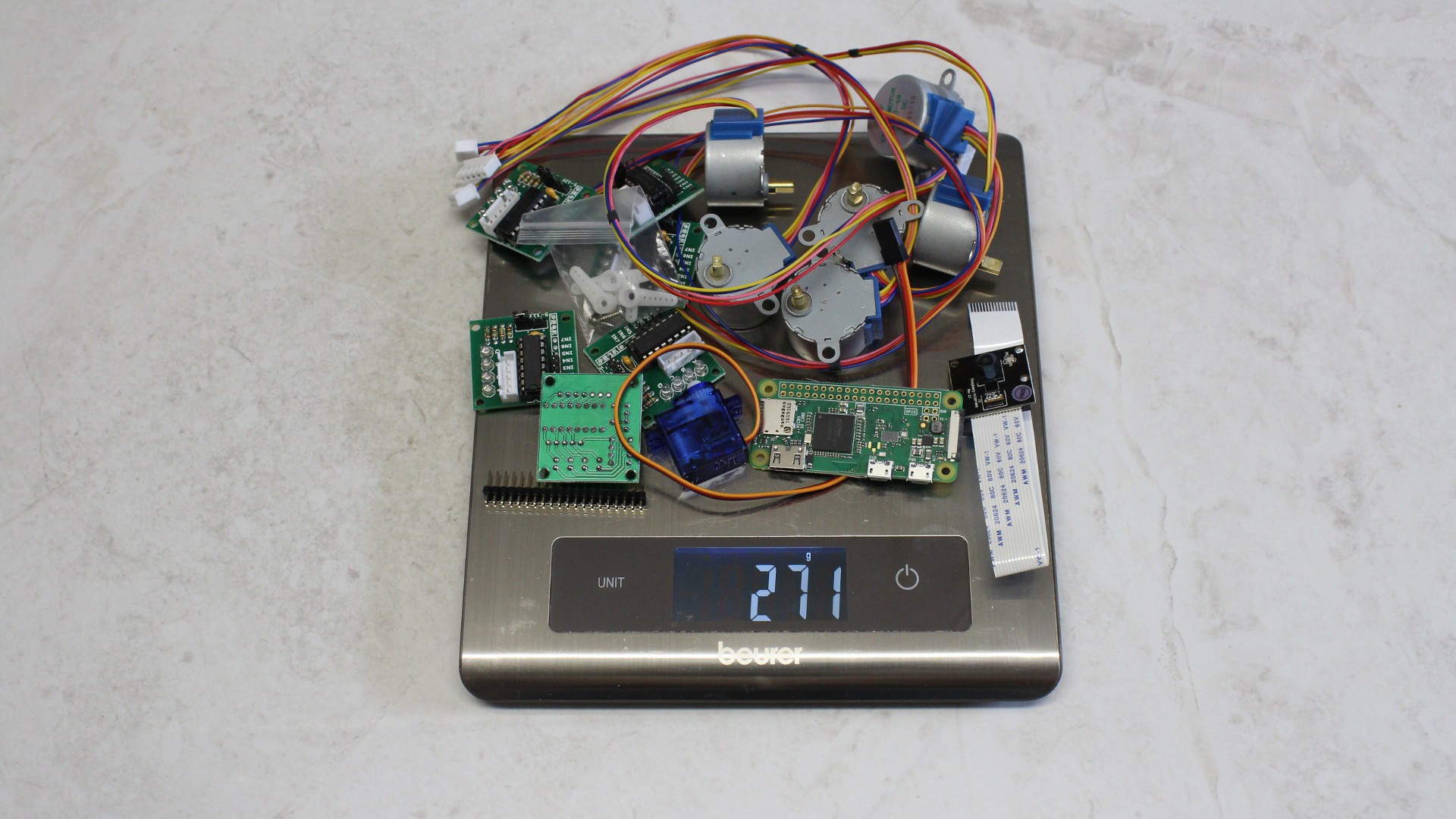 The target weight for the robot must be below 500g to keep the shipping costs low. No more than 200g are left for:
LEDs + chassis + wheels + battery holder.

The robot will ship without batteries. 4 or 5 AA cells will be needed to power the electronics.
Next things to be done are:
-Wiring it up and see if it runs
-3D print chassis and wheels
-Adapt the software of my Curiosity Pi to make it run.