I love language so I decided to add some new alphabets.  I added the characters in the Cyrillic alphabet that are used in Russian, plus the characters from an alphabet I made up for fun a while back.
Now I can print with more characters: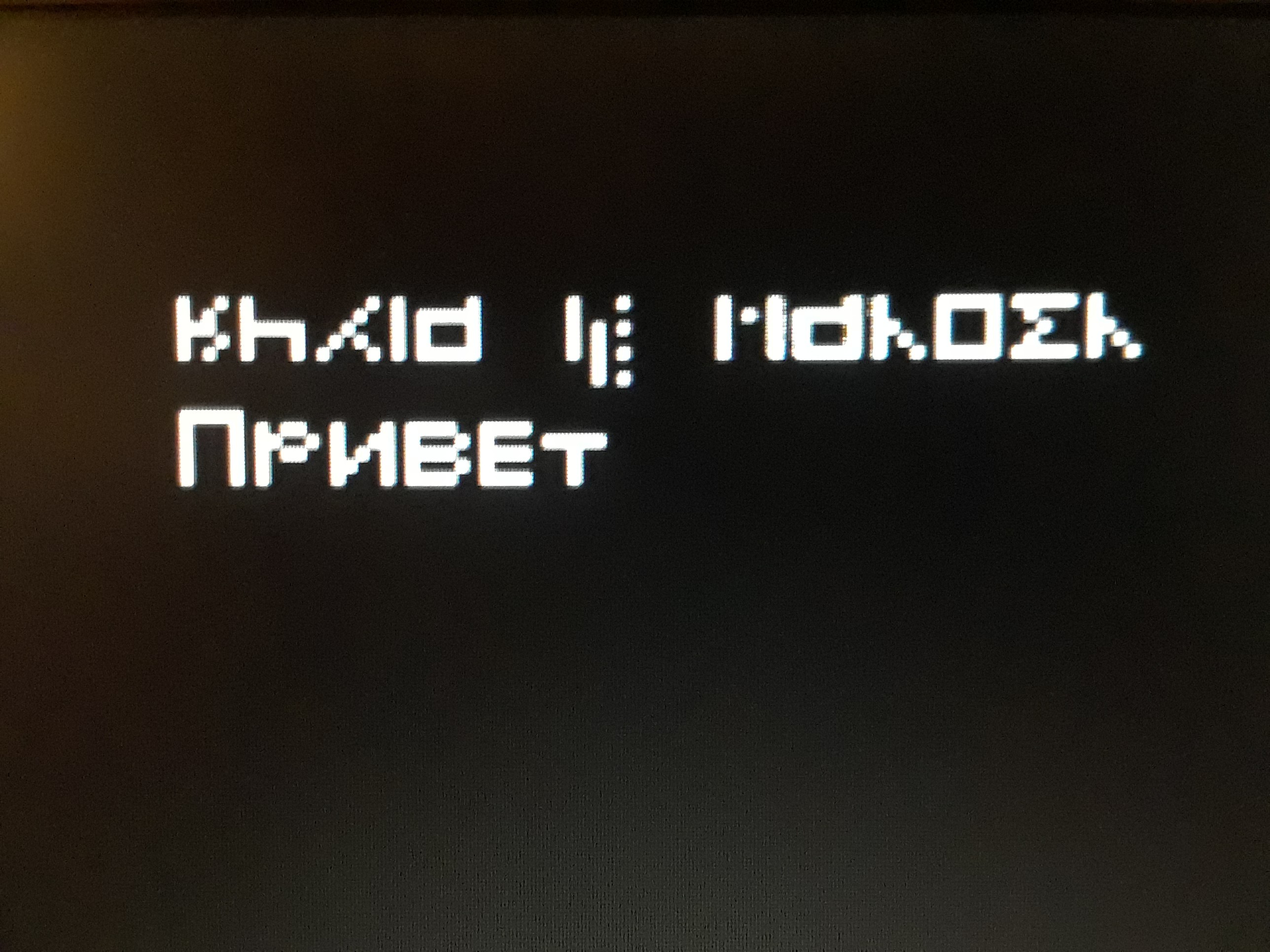 On top: Hello World!
On bottom: Hello (Informal)
Benefits:
more alphabets
smaller text (so more can fit on the screen)
adjustable character length
Drawbacks:
Slower loading and displaying
Only white characters are supported - no green or red
can't really mix with Latin alphabet due to size and interface differences
I also ported a simple game I made for the ATmega328p a few years back:
Other than those things, however, my project is so far somewhat useless.  The biggest drawback is that it isn't currently possible to execute some generic program:  all must be hard coded into the OS (essentially).  Well, I remember a while back reading that Java had been ported to AVR - uJ.  Adding this and enabling Ethernet would allow community made programs to be downloaded and executed to the Arduino Desktop without the aid of another computer.  Not that it has a community - but you hopefully get the point.  Java enables a useful stand alone system.  Also, since I have the extra 32KiB RAM I have more room for programs, plus graphics and keyboard....  Soon hopefully Ethernet and SD support too.