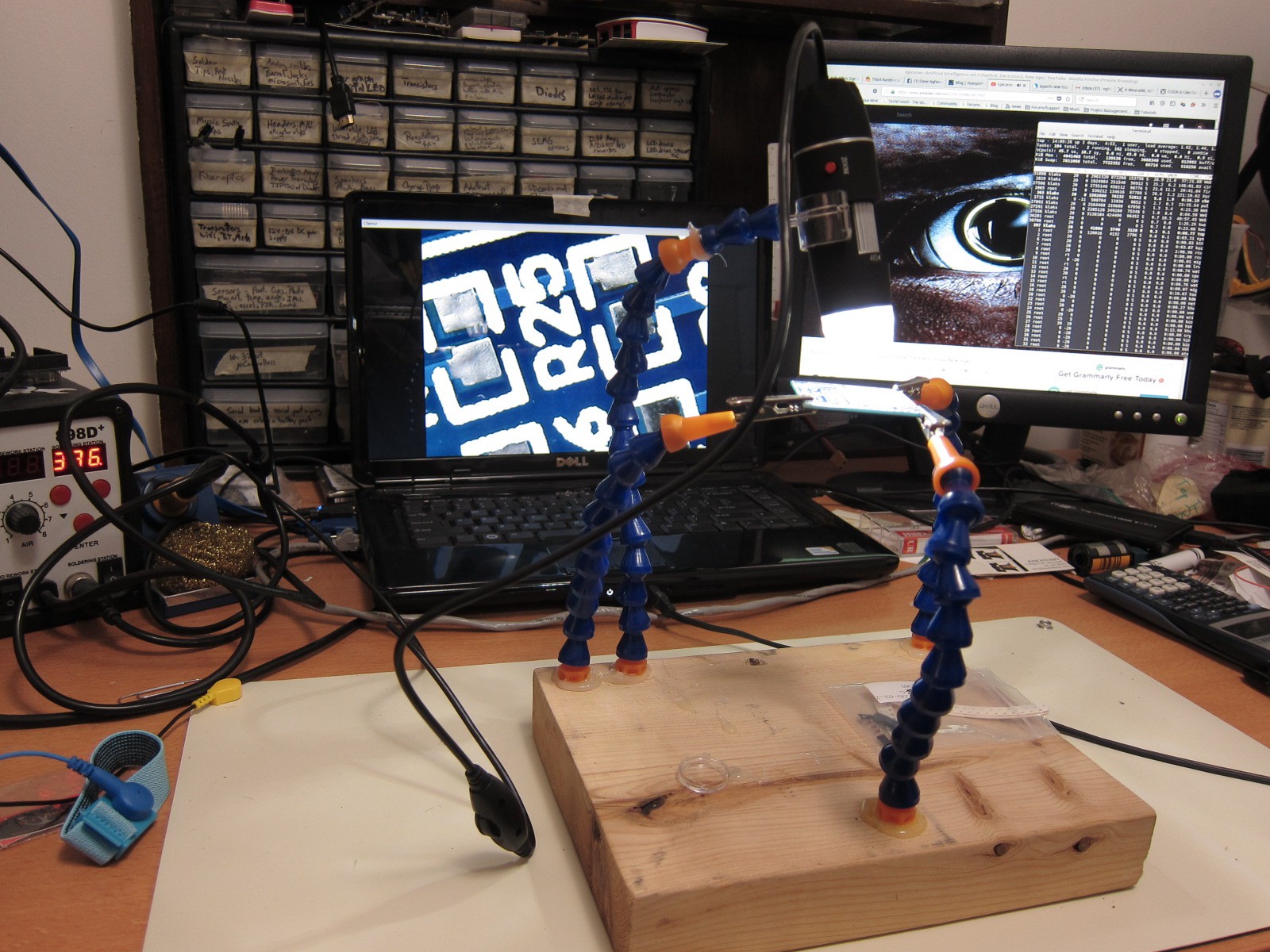 I got started yesterday doing SMD soldering for the first time. That 3rd hand you see above is my Frankenstein creation of some requirements I have for how I do my work.

Before I attempted to my boards, I used a cheapie practice board that I got from ebay, which shipped from China, and a whole bunch of youtube instructional videos. This was my first time doing SMD soldering, so naturally, I was a little concerned. I started off with a cheapie 2 dollar SMD practice board I bought from ebay to get develop SMD soldering techniques. In the process, I learned a few things.

You almost never need the very fine pencil tip. The chisel tip is actually the primary soldering tip you want to use.
The SMD rework station hot air gun is a god send. When I saw those QFN packages with the under chip heat sink, the first thing that came to my head was, "Ah crap, I don't have a toaster oven. How the hell am I supposed to solder this?!" Thank God for youtube. I used this instructional video. By the way, anyone know what the background song is? Post below. It's dope.
Flux is the magic sauce when it comes to doing SMD soldering
Assemble and test each sub system first, before completing the entire board!!!
That last lesson I learned the hard way. I made a mistake during the bill of materials order, because mouser.com ran out of a micro USB B connector that I specifically wanted. They were on hold for six weeks. So, in a last minute, and very dumb decision, I hastily checked the data sheet and found what I thought was an identical part since it had the same numeric code number, with just a single letter substitution, an M for an R. They're SMD Hirose USB micro B connectors.

What I got in the mail was actually the reverse of what I wanted, where the VDD and GND were switched! What happened next was predictable. I fried my CP2104 chip, and my power transistor chips.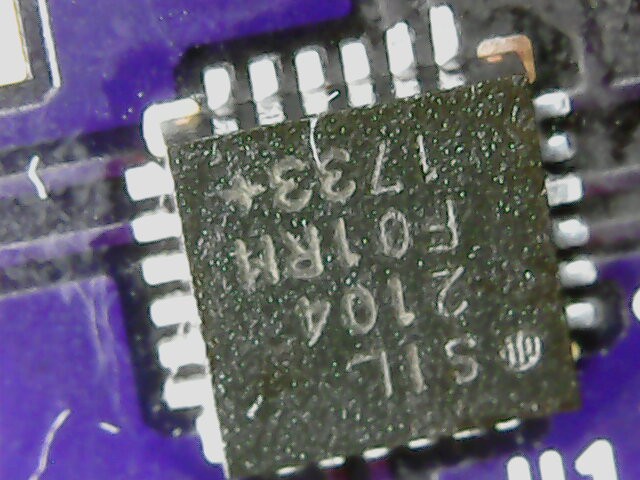 After figuring out what had happened, I immediately checked, and found that Mouser had just gotten the new order of what I wanted in.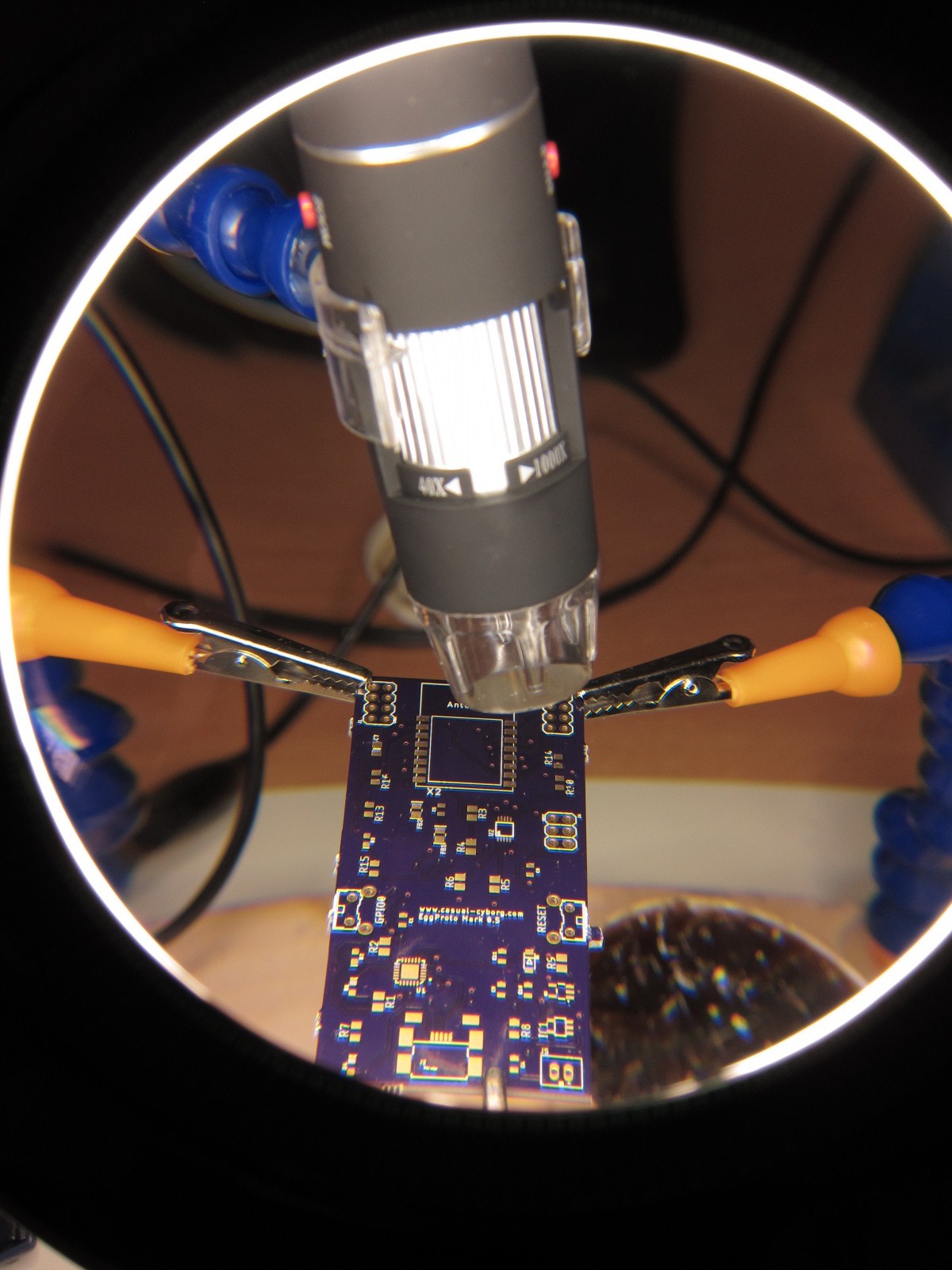 After a lot of creative language spewing, I made another order for the parts. So lesson here kids, don't make a last minute change thinking that the part should be compatible. You'll just end up losing more time and money. You're better off finding another source, or waiting till it actually comes in.

In the mean time, I'm going to assemble a bunch of these neural network boards I have laying around as practice. Updates coming up next week, so stay tuned!