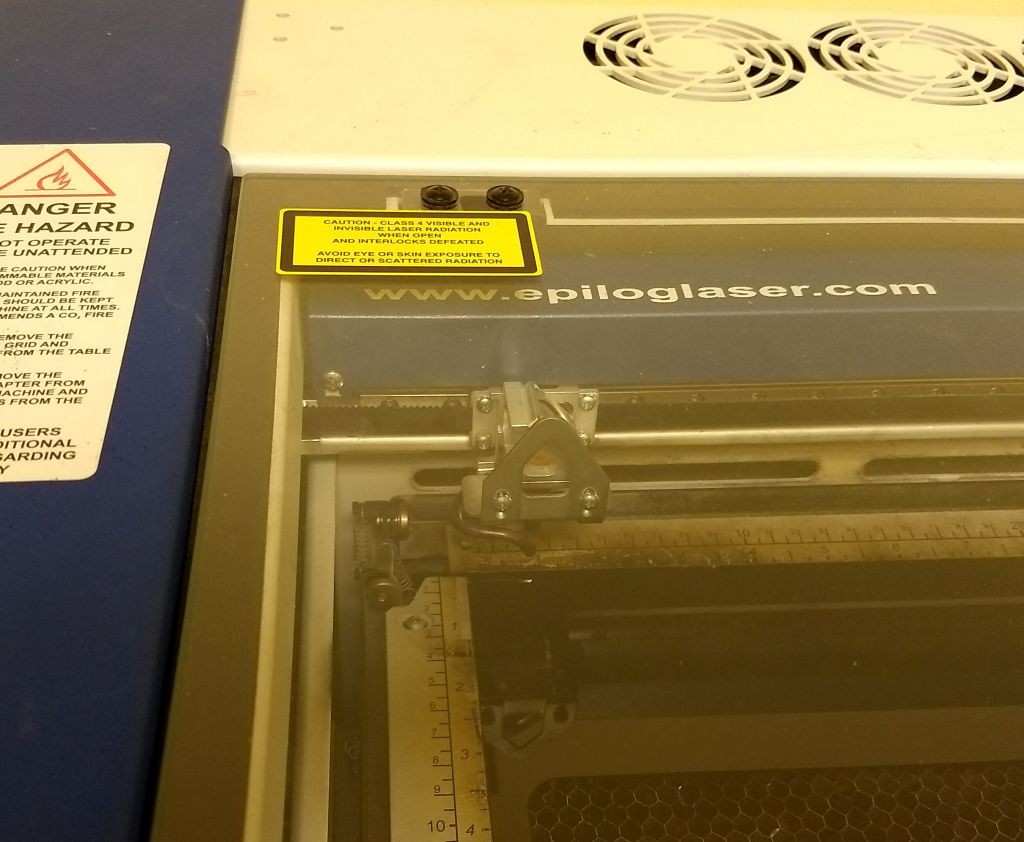 Thanks the Danbury Hackerspace I have now access to a laser cutter.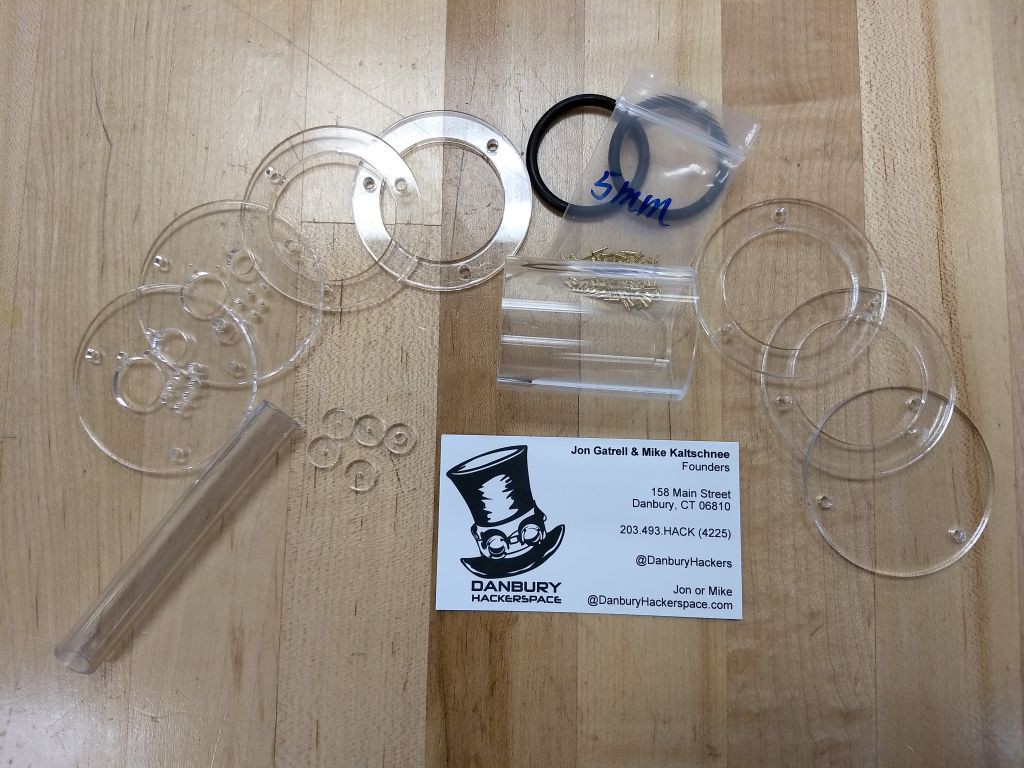 I decided to make a new chamber because I need more space in the chamber that I can begin to build the electron detector. In the image above are the single parts of the chamber shown. The parts are made of 3mm acrylic sheet. The 5mm golden pogo pins are from Ebay and the black rubber rings are from sealing kit from Amazon.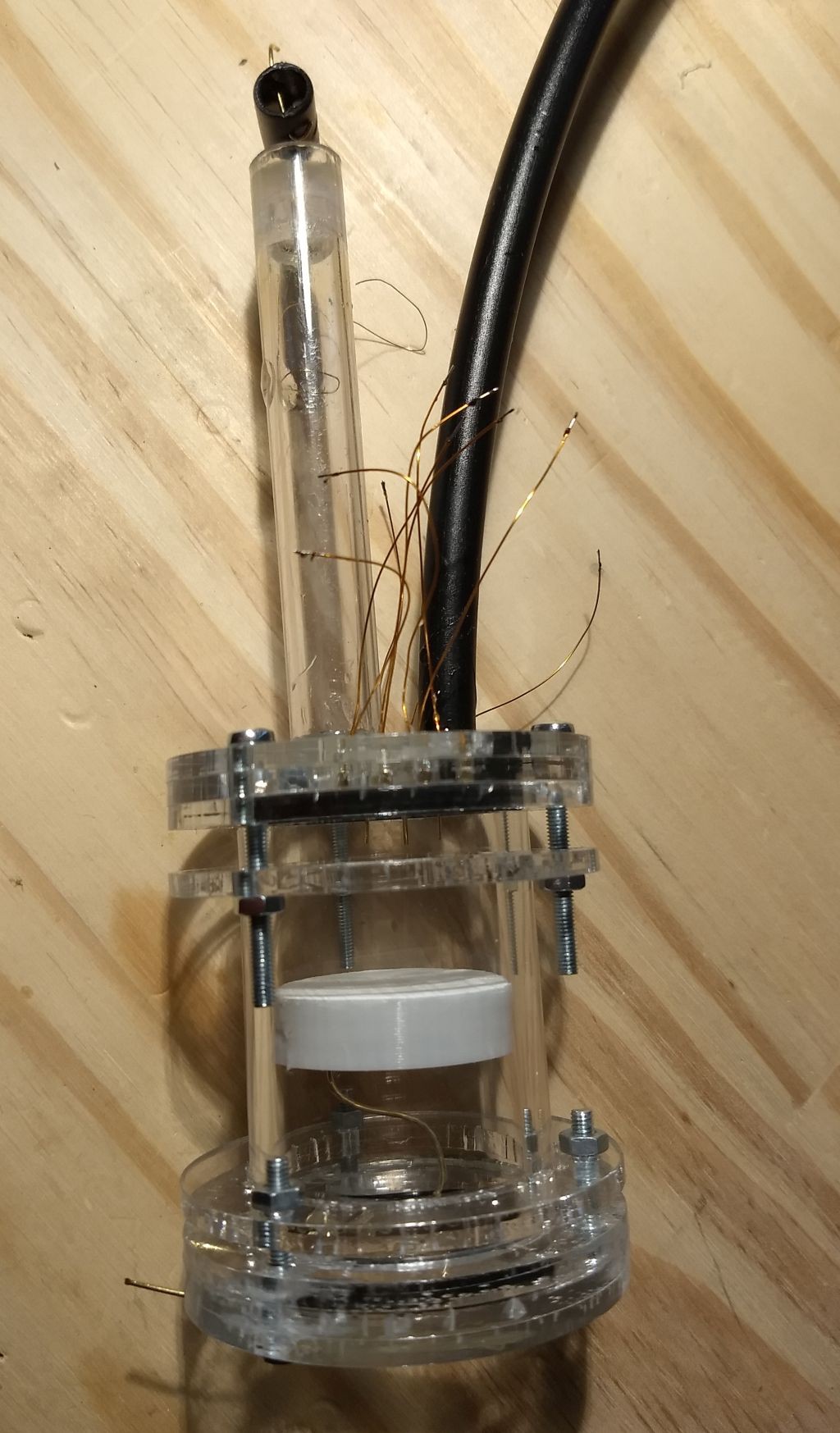 In the Image above are the assembled chamber shown.  The white round disk in the chamber is a Zinc Sulfide screen to visualize the electron beam.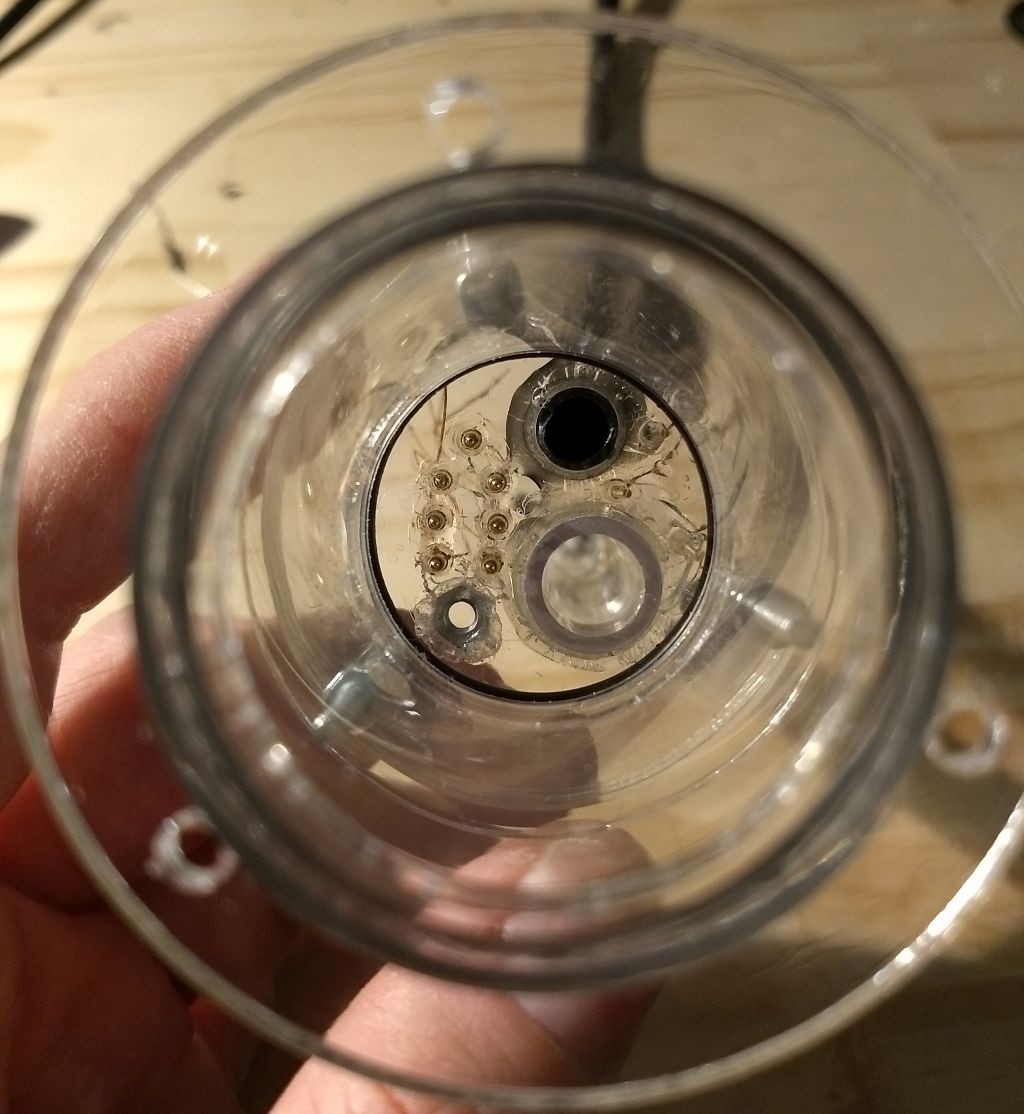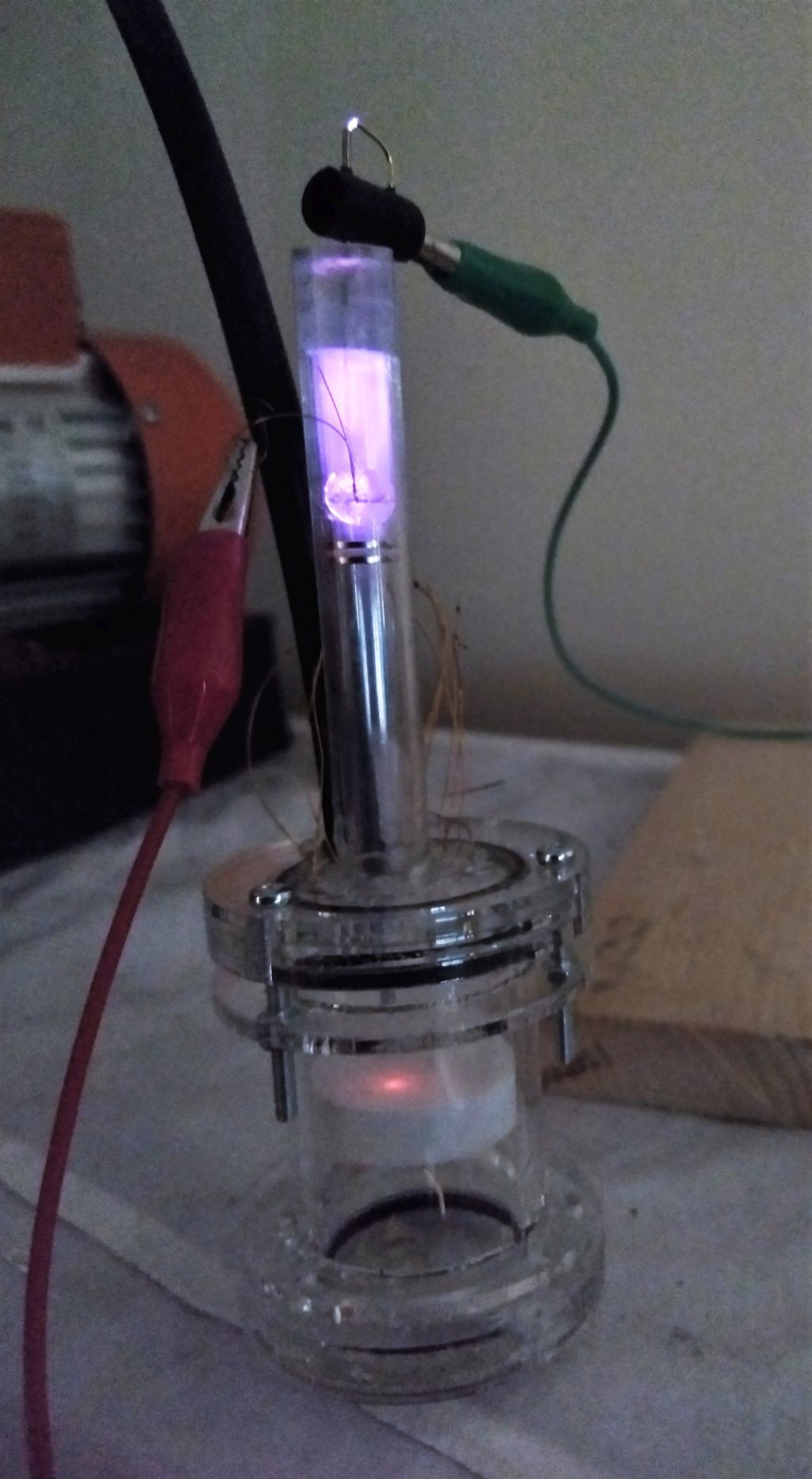 On the image above is electron beam in the chamber made of acrylic plastic shown.