We prepared the picture that explains a bit more about the new, rear panel: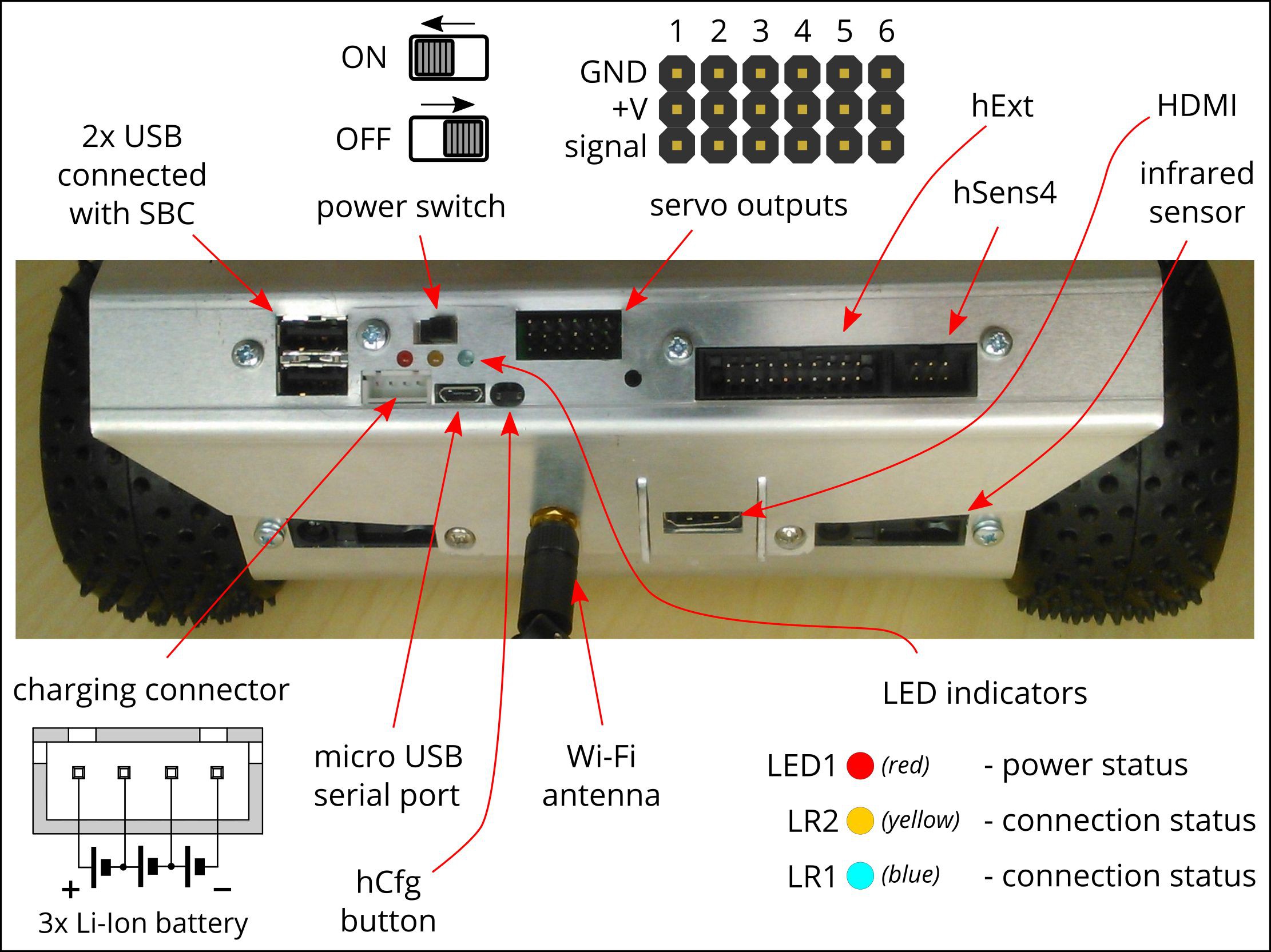 Two of USB ports of SBC (ASUS Tinker Board) are occupied by LiDAR and the camera. The other two are available on the rear panel which you can use to connect a Kinect, a keyboard or a mouse. Connect an HDMI screen and you can start debugging directly on ROSbot which comes with preinstalled Linux operating system. You can also connect an LTE modem if you like.


The servo outputs, hExt and hSens4 ports are described in our documentation which you can find here: https://husarion.com/core2/hardware/ .
It's very important not to draw energy from Li-Ion battery under critical voltage level - it can cause a significant decrease of battery life. The firmware is constantly checking the battery level. If voltage level is too low, LED1 are blinking, motors are stopped and user is notified that it's time for charging.
We also decided to have RP-SMA connector for the external antenna, rather than connecting a Wi-Fi dongle. ASUS Tinker Board uses I-PEX MHF4 antenna connector, which is even smaller than much more popular u.FL. Watch out not to damage the 0.8mm RF cable that fits in MHF4 plug. We have protected the cable with two layers of heat shrink tube and stiffen the cable in the way that guarantees that the MHF4 connector will not be pulled out by accident.