After sizing the parachute I needed, I took some plastic sheet I had lying around and cut it into a circle of 45cm in diameter.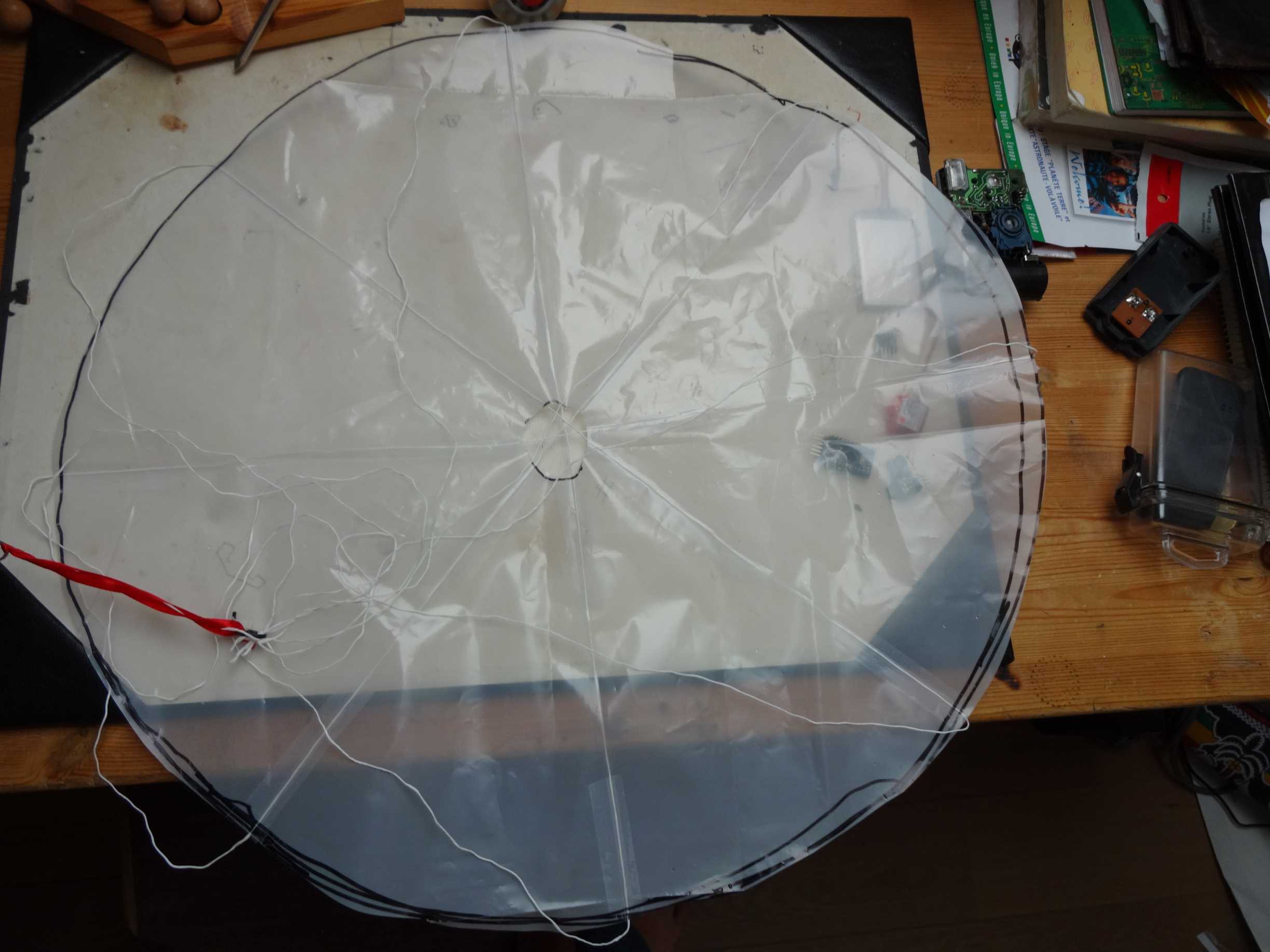 I then attached 4 strings, making them into eight parachute lines:
The mock-up is ready for some testing. It will allow me to check whether I have enough suface to slow it down, and size up the compartment that will hold it when folded.