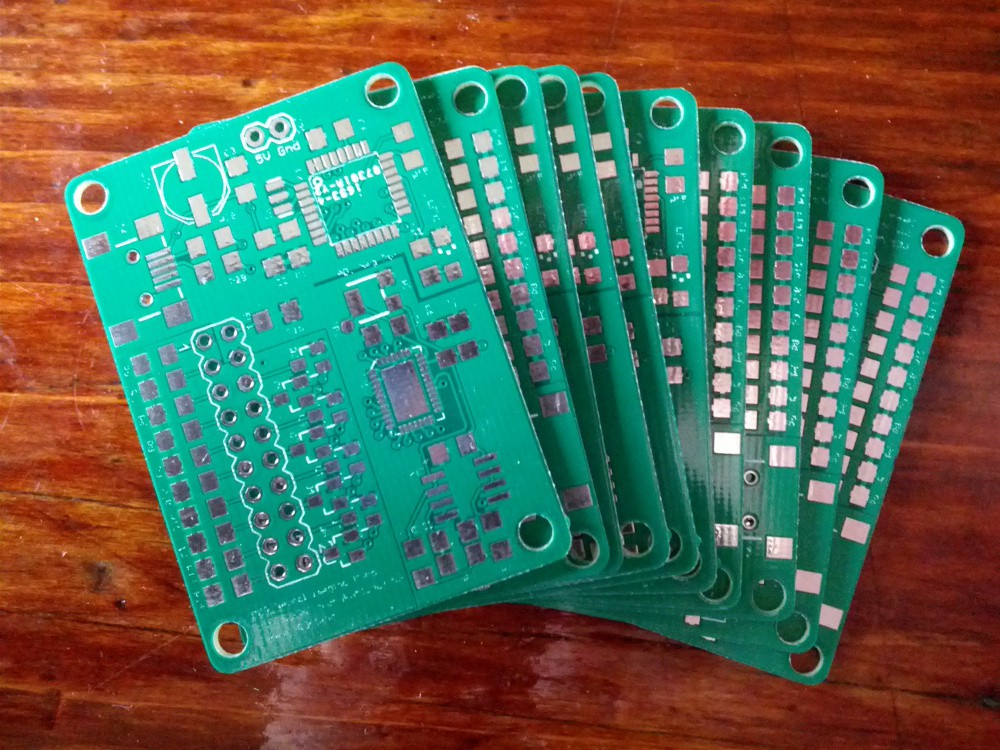 After designing my circuit in Eagle CAD I ordered a small batch of PCBs from ITEAD studio. Shipping took quite a while, I send out the order for these at the end of july and they just arrived the other day. Luckily they were very cheap at around $15 for a batch of 10.
The 2-layer PCB is about the size of a business card. Unfortunately the text size I chose for the silk screen was one size too small for ITEAD to print, most of it is a series of small dots and too blurred to read. This won't cause any problem during assembly but it just doesn't have the same sexy look without a good silkscreen.
I ordered the parts from a mixture of ebay and digikey and they should arrive over the next couple days.