The initial requirements for the vehicle that will be used into the track were:
Small (scale 1:24 or lower).
Proportional power and steering.
Ability to have up to four vehicles simultaneously on track
Inexpensive
Easy to buy
The choice was the Wltoys L939:
The choice meets all the requirements. This car is controlled by a 2.4GHz radio command which is paired to the handled car. This means that 4 cars may be used simultaneously without any problem.
In terms of speed, it is very fast (15km/h), but has 5 selectable speeds allowing it to be usable in the project.
Then, load tests were made. It was expected that the car would have to endure about some additional 200g to its normal weight:
And this was where the problems started with this car. After placing the weights in the structure of the car, it began to move slowly, the engine was extremely hot... well, it wasn't usable.
It was time to look for a new better alternative.
In parallel to this project, there is another related to robotics which uses a mobile robotic platform from Polulu, the Zumo: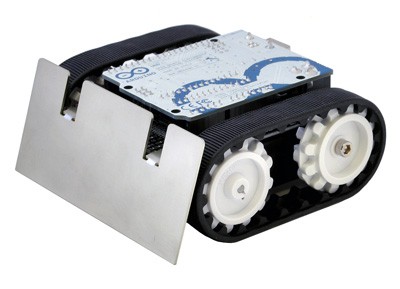 Instead of the motors that typically come with this robot (75: 1 High Power - 400 rpm), faster ones were chosen (50: 1 High Power - 625 rpm). These allow a speed of about 130 cm/sec (1.35 m/s or 4.86 km/h).
The control is in charge of an Arduino Uno, which is in charge of all functions of the vehicle.
So, it was time to give another direction to the project concept. What initially started as a game of cars, is now a tank game!
And to do justice to this change, it takes a proper makeover. One of our favorite arcade games of the time, was this one, Metal Slug!
For those less familiar with this game – Metal Slug takes place in 2028. General Morden is the big bad guy and threatens world peace after stealing a series of prototypes of next generation tanks – the Super Vehicle-001, or Metal Slugs. The role of our brave heroes (Marco Rossi, Tarma Roving, Eri Kasamoto and Fio Germi, from the "Peregrine Falcon Strike Force") is to prevent the General to achieve his evil plan that includes the use of Metal Slugs to conquer the world.
---------- Metal Slug (1996) ----------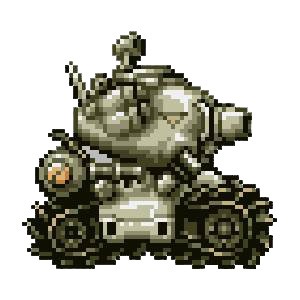 Using an ancient method of rapid prototyping, the first model came to life: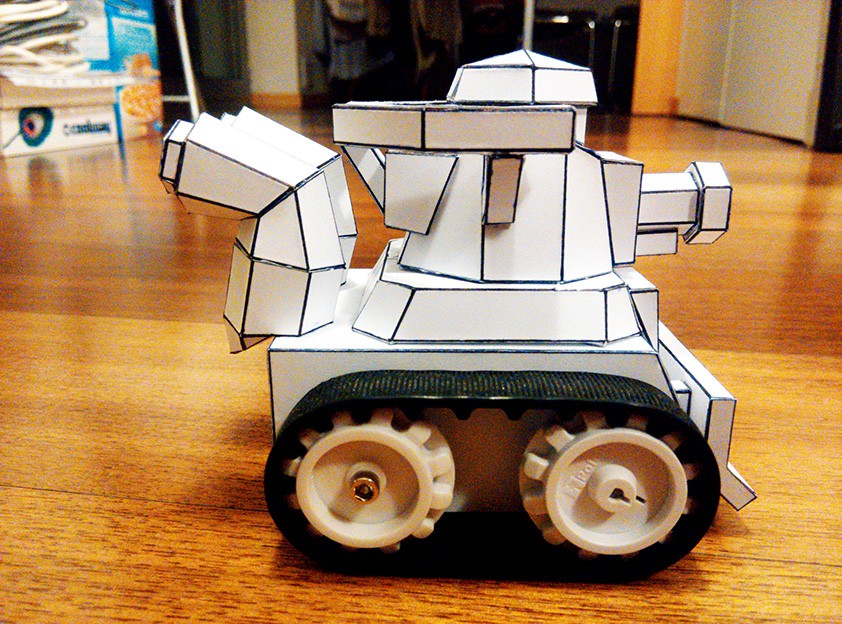 After testing the tank in the track, it was verified that the front blade caused problems on the side of the track. The blade decreased the angle of attack of the vehicle's front so that it could make it impossible to move the sides of the track. Another sessions of prototyping resulted in further versions: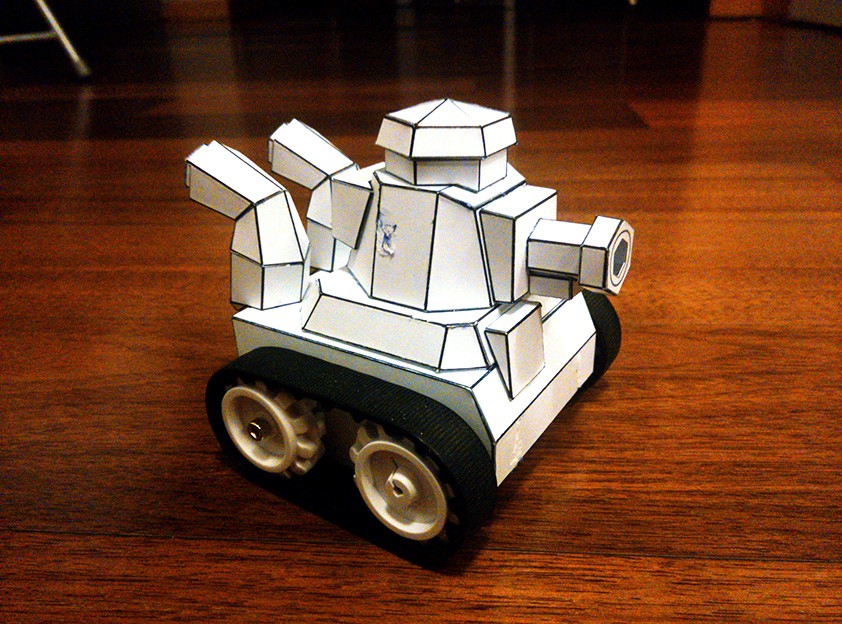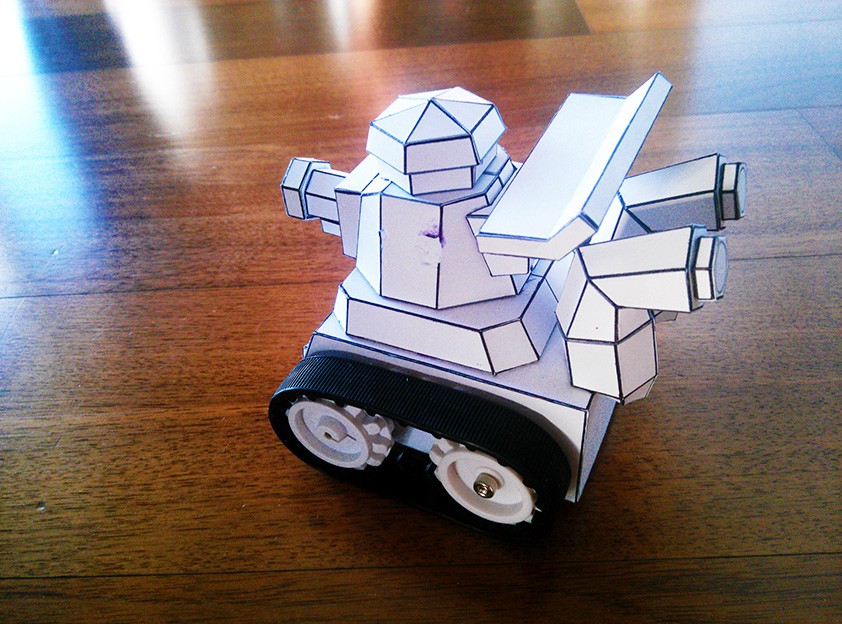 As soon as the previous problems were solved, it was time to apply some textures to see the final aspect of the tank prototype (named R2 57-SS):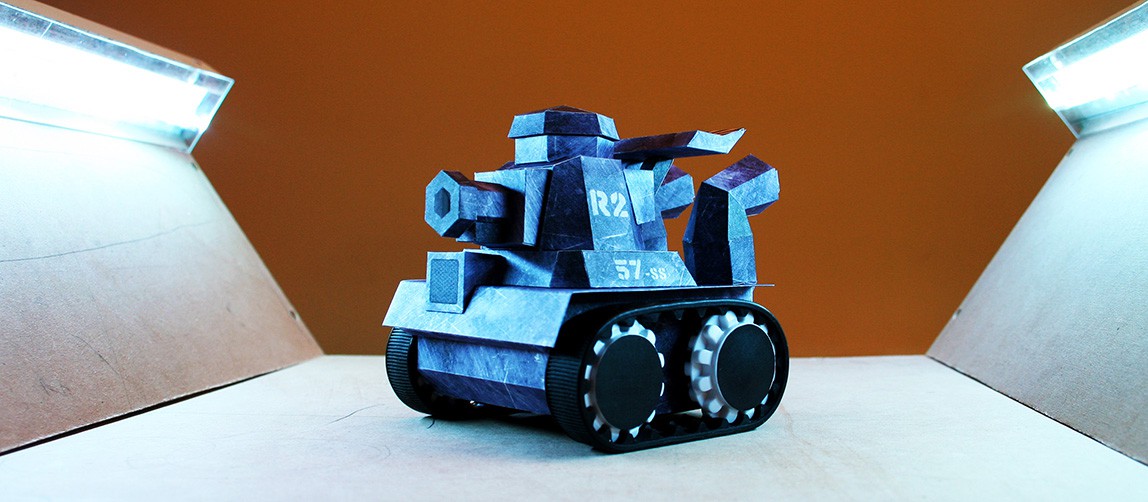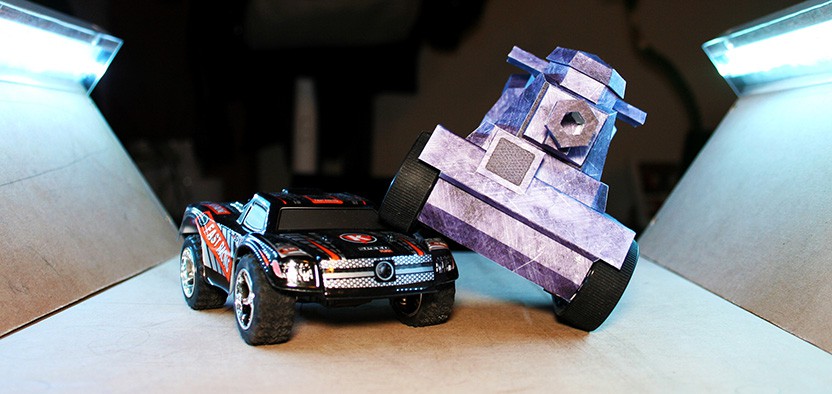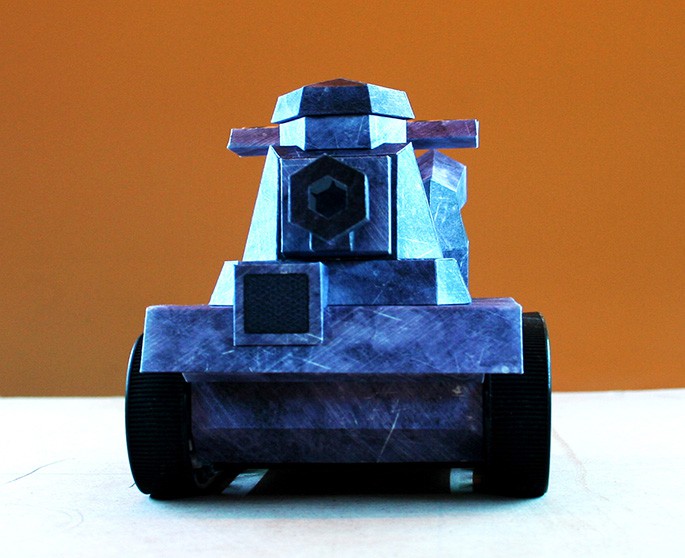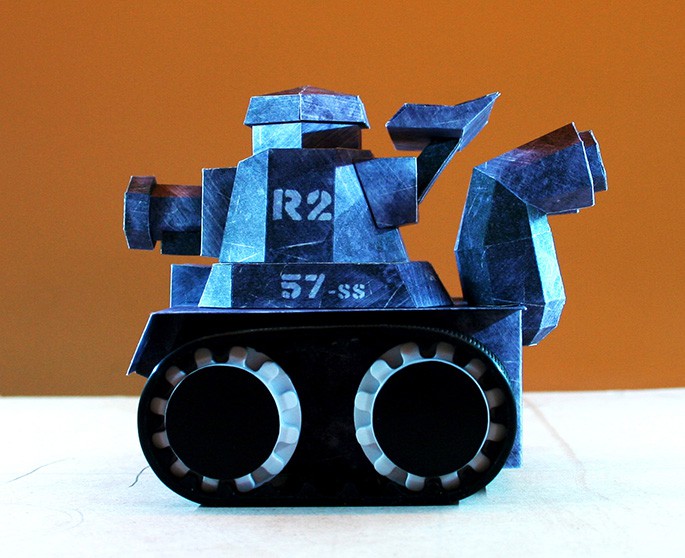 Hope you liked it!
Stay tuned!