Don't blame me.  I just wanted so see what small SMD parts looked like up close.
Tindie, who I sell my kits through, contacted me about some custom kits for DEFCON, and I was eager to see the board in different colors.  I think they turned out nice: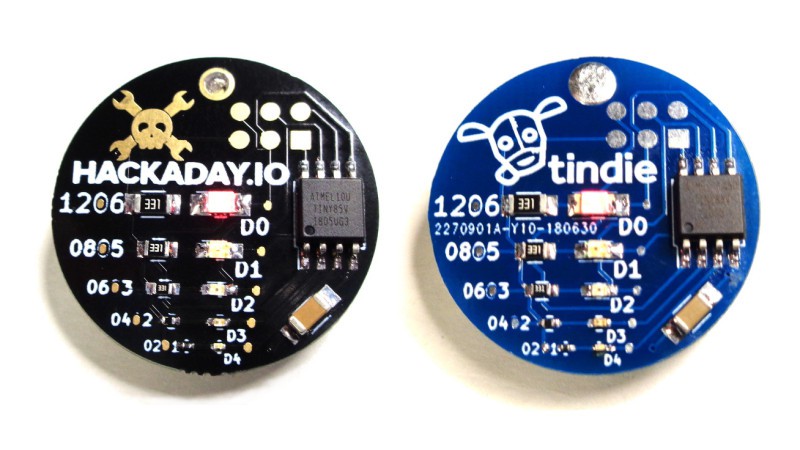 I kitted 100 of each.  DEFCON turned it into a contest with a time limit and scoring system.  I'm sure I wouldn't score in the top group, but it sounds like it was a success.