This our second attempt at a forearm brace. With the old one, we found it a little too cumbersome and heavy, especially for a patient who's muscles are already weak. Also the old brace was prone to slip if you moved your arm too much which would shift the EMG meaning that we could be reading from the wrong target muscle. This solution uses a lighter fabric, and an athletic grip tape to hold in place. We also redid the fabric electrodes to be cleaner and adjustable!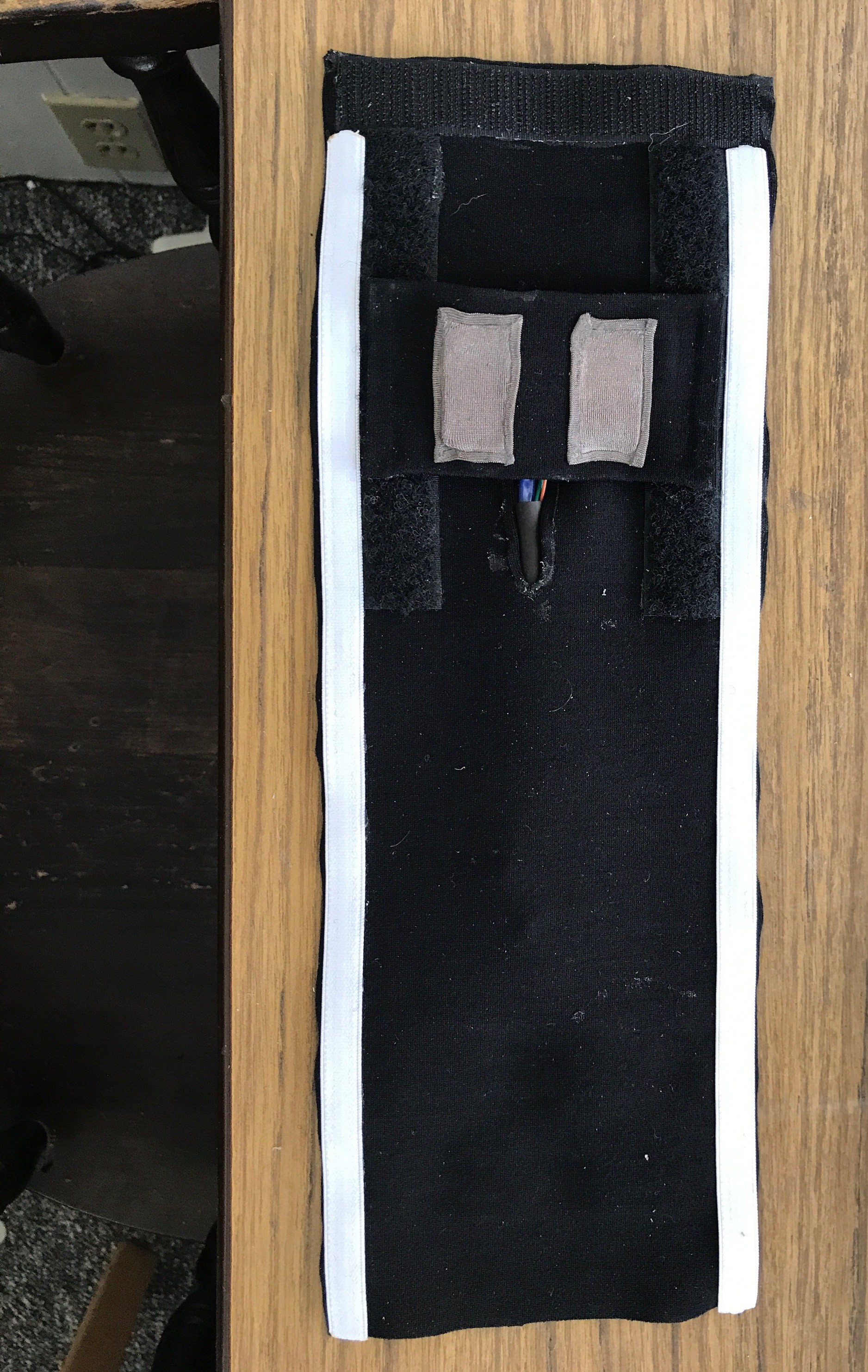 This brace also allows us to incorporate our central housing unit, so maybe it wasn't a waste!
More updates and pics about aesthetics and new EMG pcb's coming soon!