So, to address some of the issues I felt existed in the original bolt leg solution, I took some mini magic clamps I had and installed them onto the board. Since I used "industry standard" 1/4-20 nuts, that meant that a good deal of video rig and photography accessories will be "compatible" with the board I built.
So here it is with a smaller ball head and three magic clamps on articulated arms: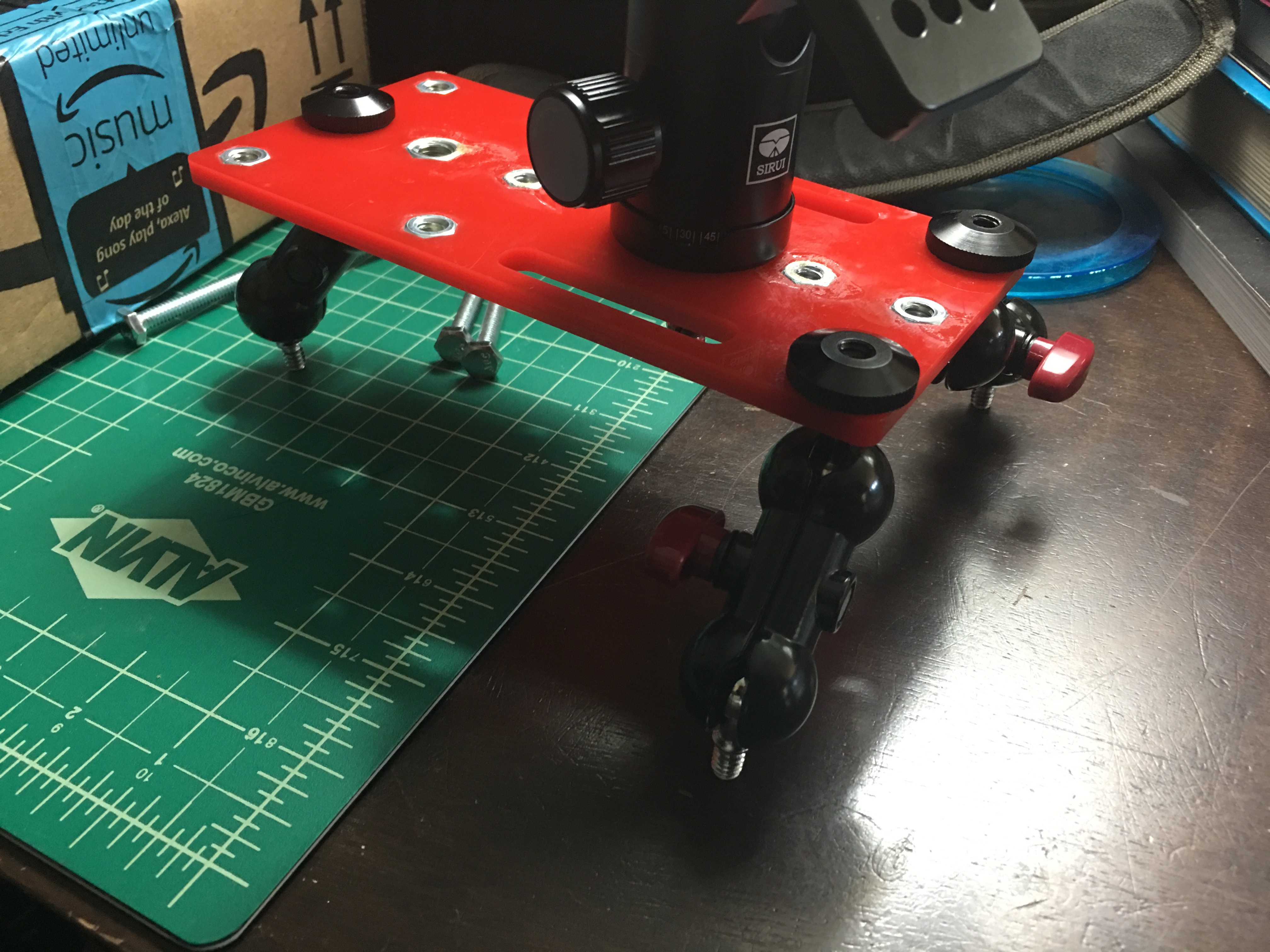 Below, it the articulated ball join segments are turned flat against the underside, making it more portable.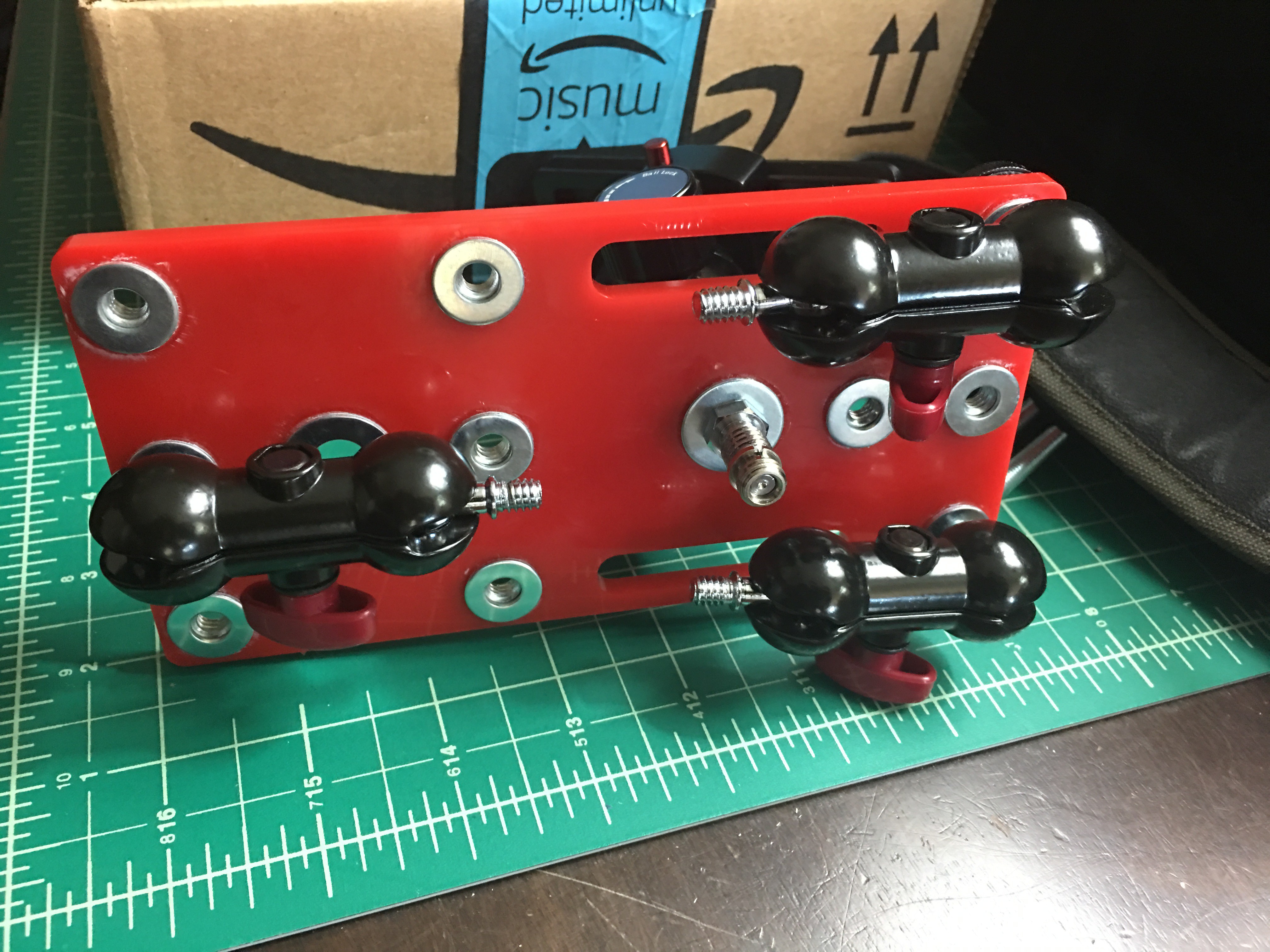 Here it is with the clamps screwed on, which can serve as "feet" or mounted on the side for a wider foot base.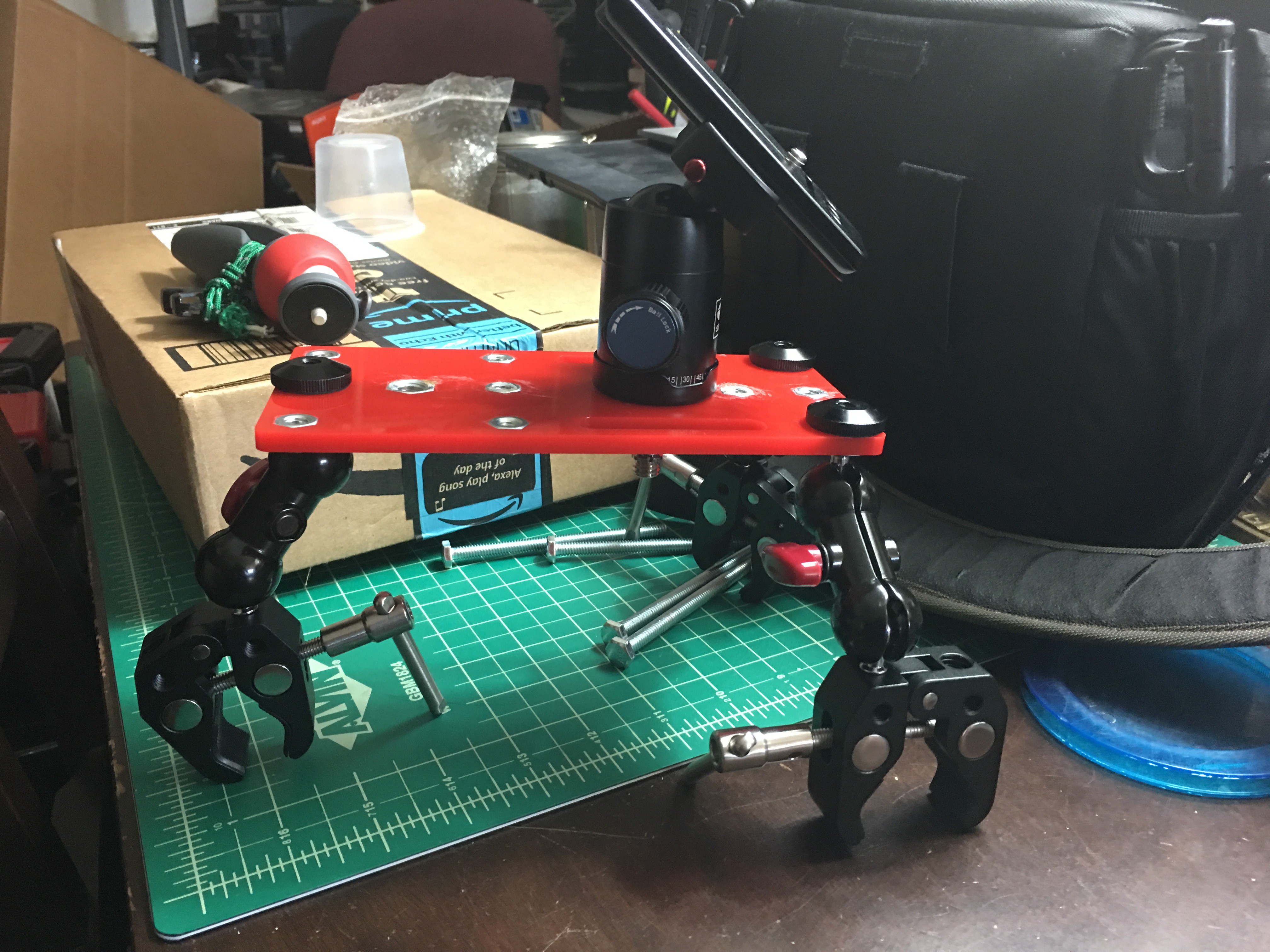 The magic clamps allow the platform to be clamped to vertical rods and other surfaces...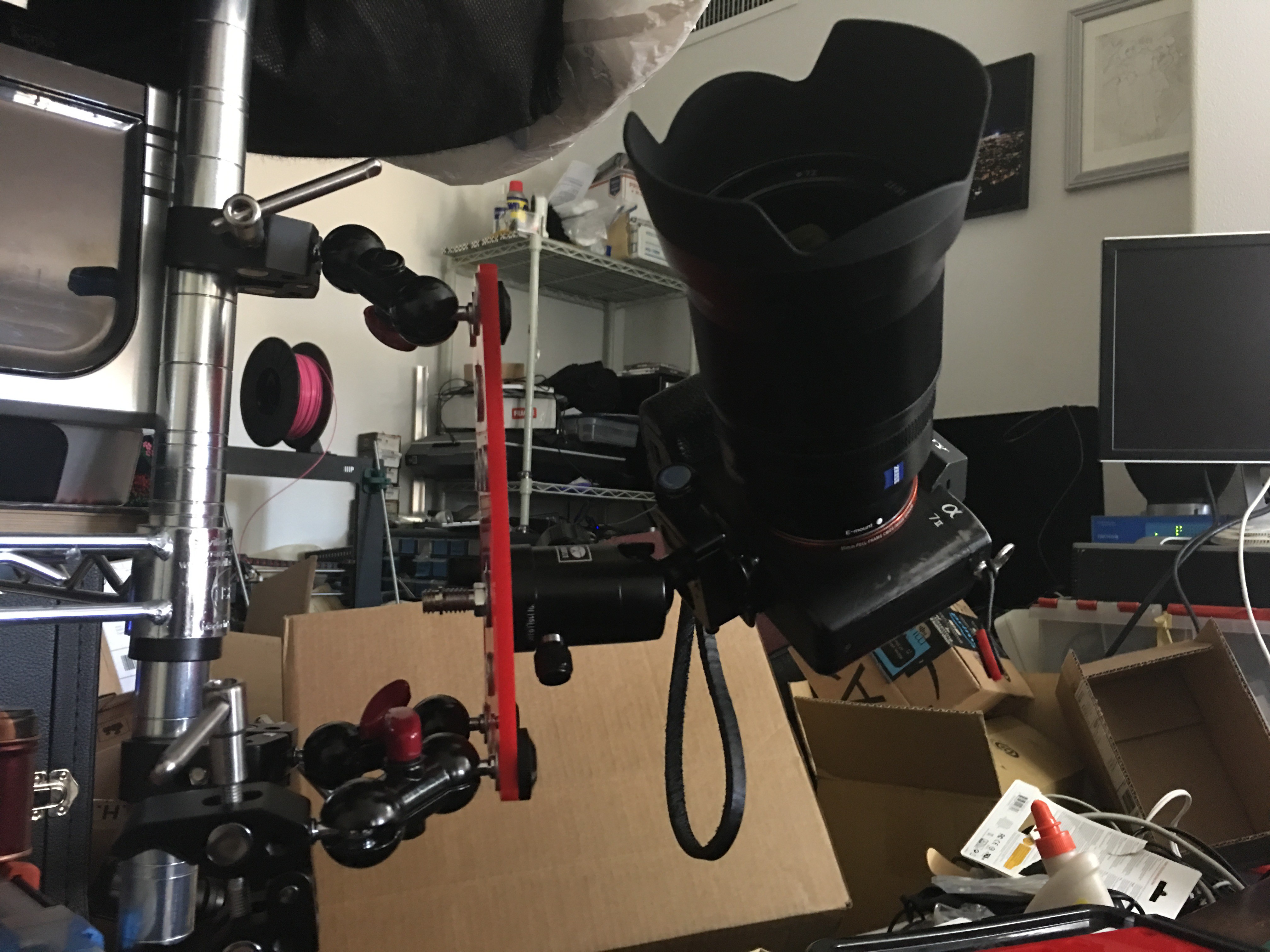 Here it is, clamped to a wire rack shelving unit and with an A7ii mirrorless camera and a 35mm lens. The 2 clamp mounting is very rigid. The third clamp can provide additional reinforcement or hold a scrim or shade to prevent light from getting onto the lens.