Putting this PCB together has been quite a journey.
While soldering QFNs I broke down and purchased a microscope and a hot air tool. The hot air tool was really cheap and is already loudly rattling after only a month in the shop. 
I just received a board back from @oshpark that has some new accoutrements:
0.8mm thickness
Tag Connect connections! (working!)
ADP2504 buck boost 
SOIC footprint motor drivers 
It is all working well and it is the correct weight.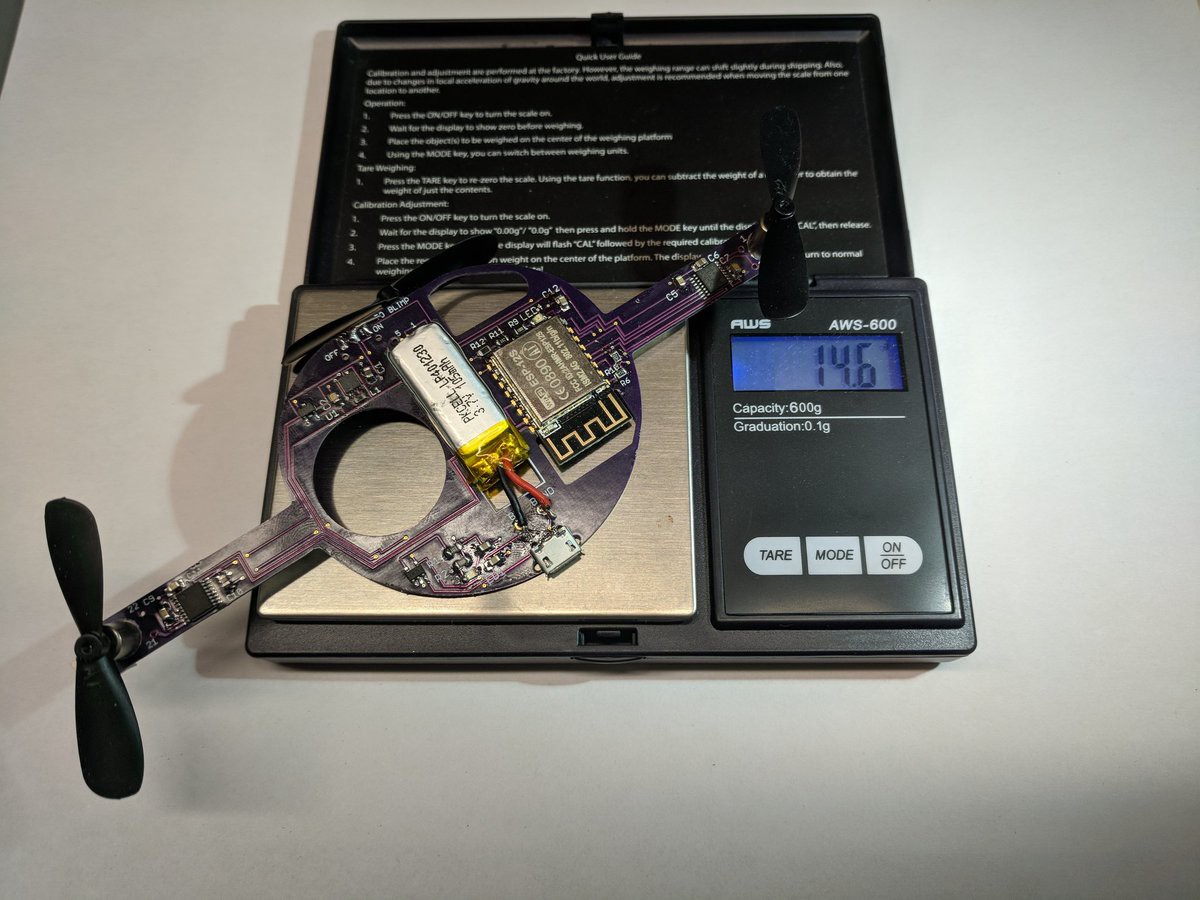 Things to fix in next rev:
Connect PGND (pin 9) on motor drivers to ground (FACEPALM)
Connecting points for the motors are covered in solder mask (??)
Fix lag in comms between joystick and blimp (code? power problems? idk)
Measure current accurately with Astro Flight Wattmeter to get sense of battery curve