Tonight I got all the motors working and attached the blimp's gondola to a big purple cube filled with Helium.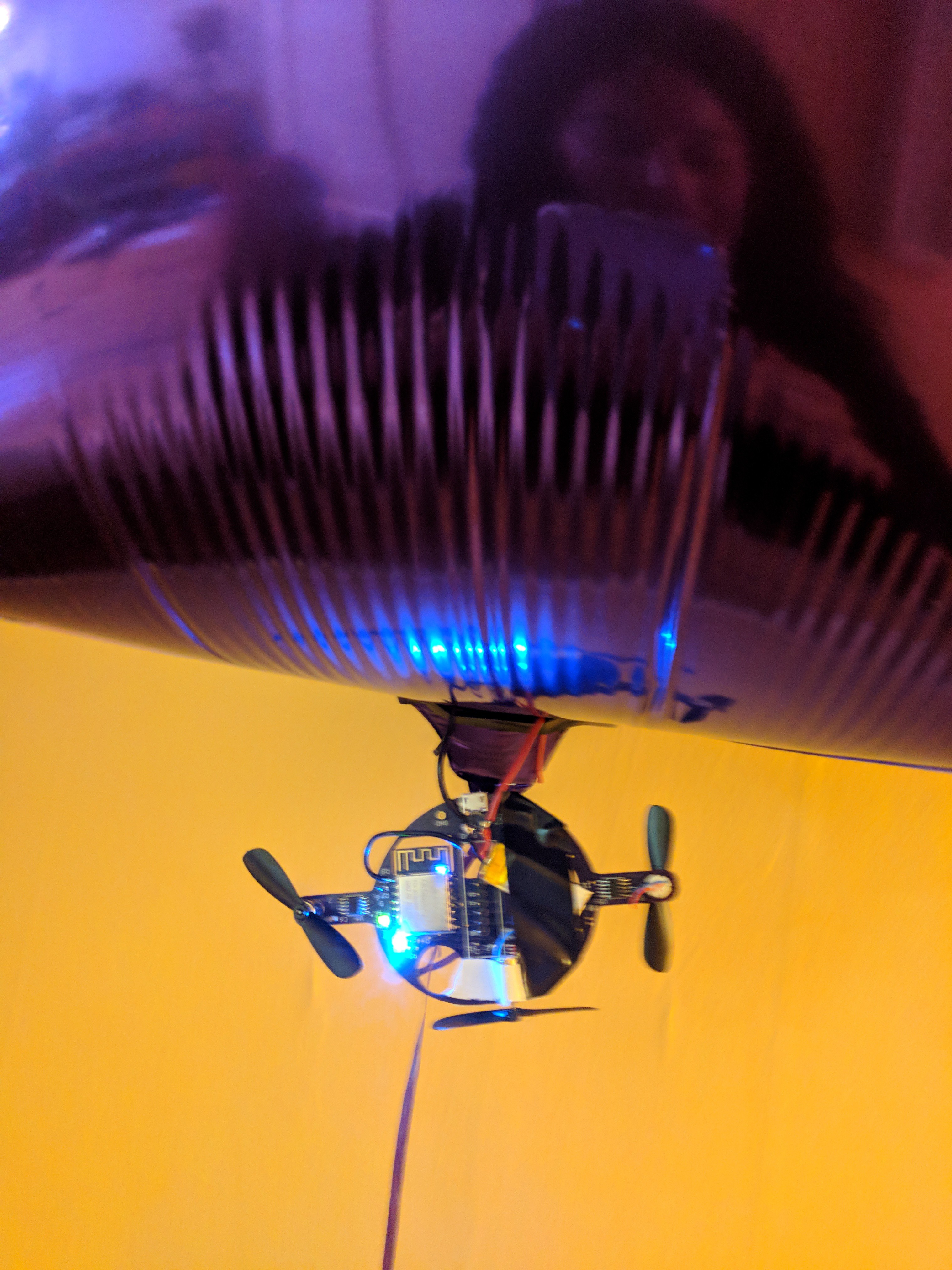 There it is! The blimp sort of hovers and falls at the same time despite the motors turning as fast as they can. You can barely feel any lift from the poor little things! I've bought a lot of motors from random places, so now it's going to be time to figure out the right one with the right propeller.
The motors I'm using pull 230 mA at max speed. The drivers I'm using spec a max of 70 mA, although I'm pulling 110 mA (and no heat, maybe I'm misreading something?). 
I think the main problem is the battery though. It's one cell, 105 mA, so it just doesn't have enough ooomph. I also haven't measured the inrush current yet... could be that it's just killing the battery in one short second.
Define best possible scenario for battery + motors (GAINING WEIGHT NOOOO)
Order new motors
Revisit motor drivers
Add 2 momentary buttons to controls for up/ down (save joystick for forward/ reverse/ left/ right)