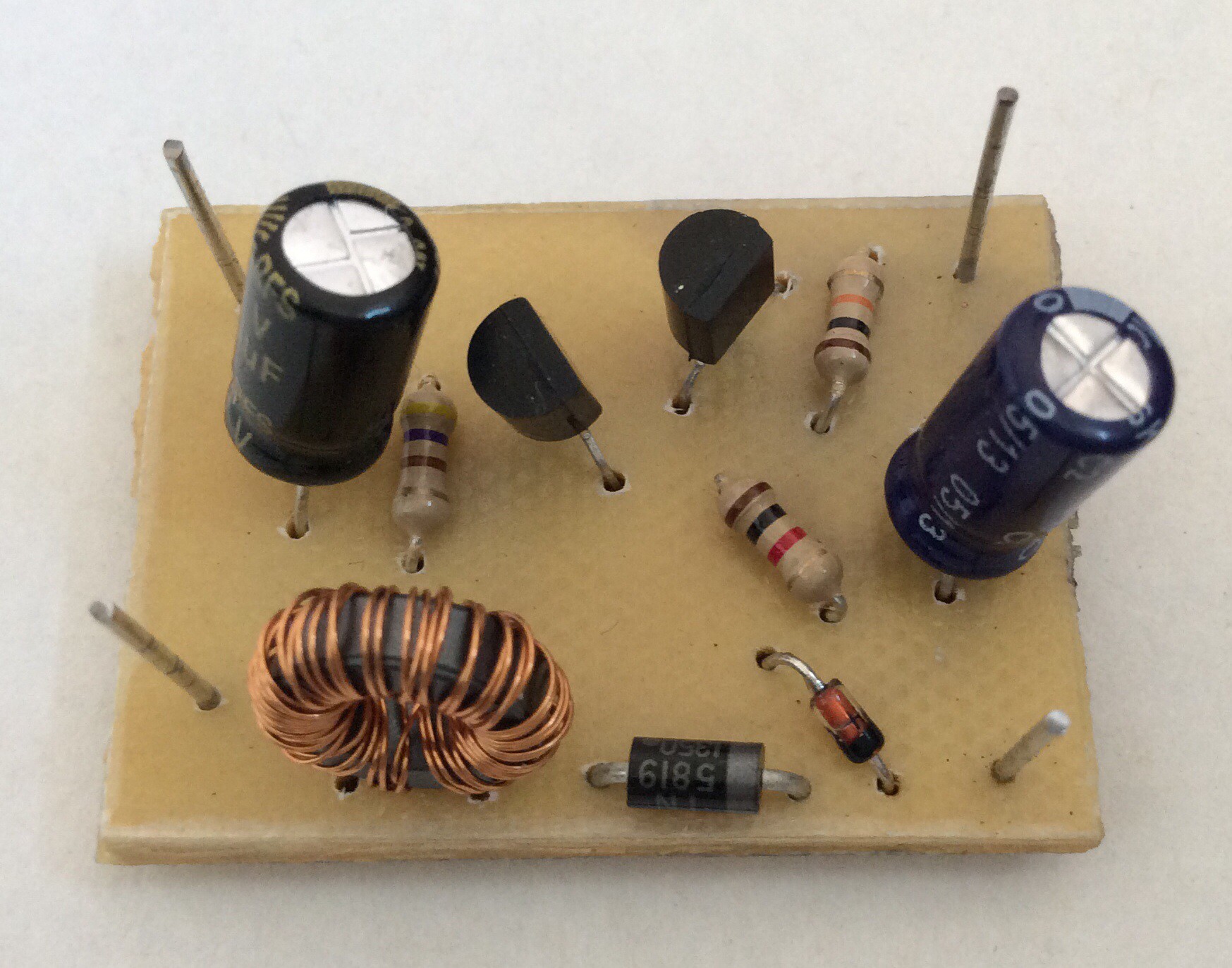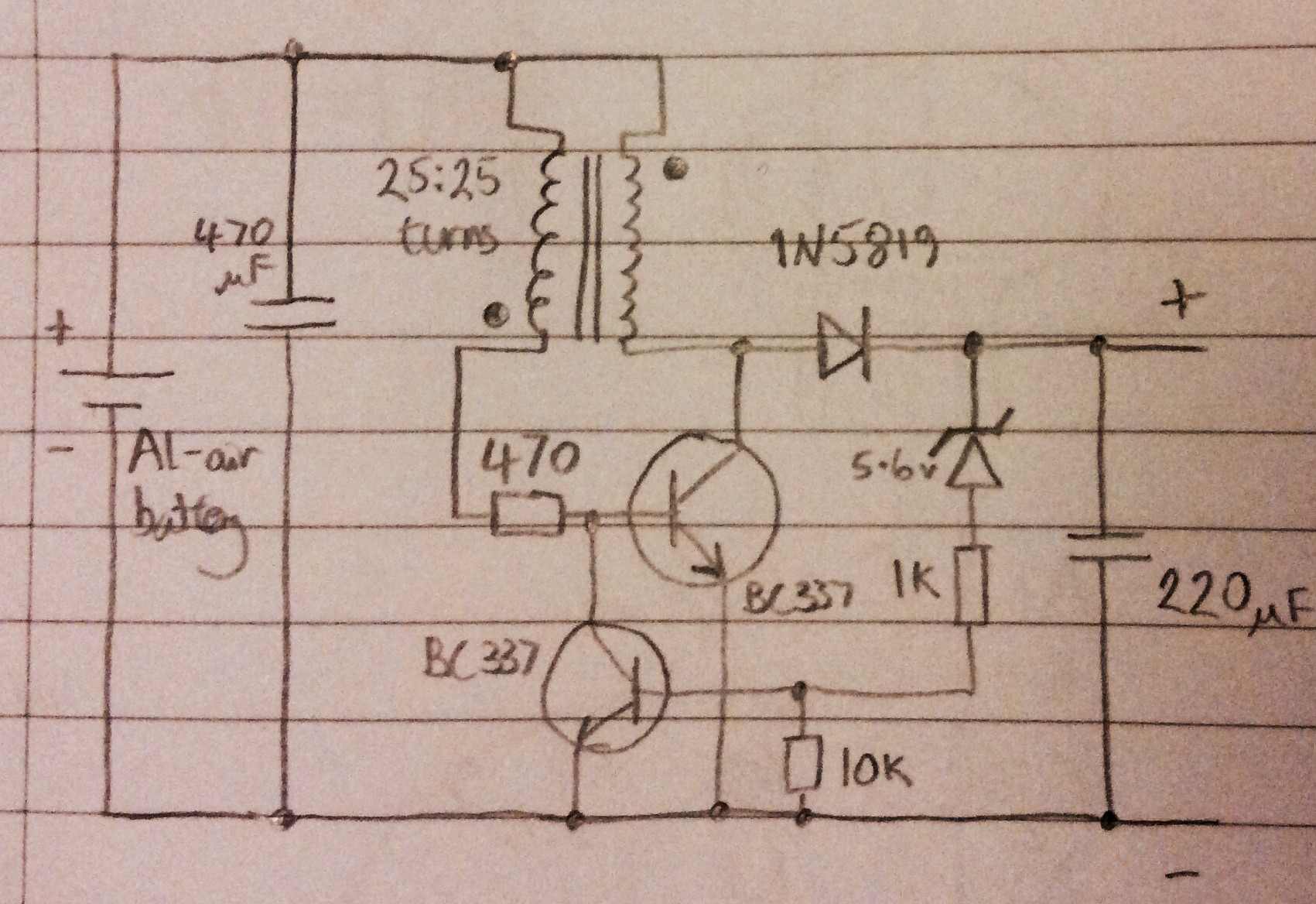 This is a more efficient joule thief than my first attempt, shown in an earlier log entry. The efficiency of this circuit (i.e. power output from circuit / power output from Al-air battery) is about 60%. (My first attempt was only about 10% efficient. I believe that either the choice of transistor was incorrect on my first attempt, or I didn't have enough turns of wire on the transformer).
The voltage produced by the circuit is regulated - the Joule thief discharges into a capacitor, and the Zener diode effectively turns the joule thief off when the target voltage is reached, and on again when the voltage begins to drop. Initially I used a 5.1V Zener diode, and found that this resulted in 4.6V at the output. A 5.6V Zener diode gives 5.5V at the output. After making this I found an almost identical circuit here: http://www.electro-tech-online.com/articles/the-scavenger-a-joule-thief-inspired-boost-regulator.594/ 
(The circuit in the link has a couple of extra components which I believe are to help prevent potential transistor damage damage and to smooth out ripples at the output).