March 27, 2013: The Sabertooth 2X12 R/C Regenerative Dual Channel Motor Controller needs to be hooked up to an UART port. On the microcontroller board I have no free UART port available, so to simplify I plan to use a dual H-Bridge built from scratch. You can see the Dual H-Bridge here.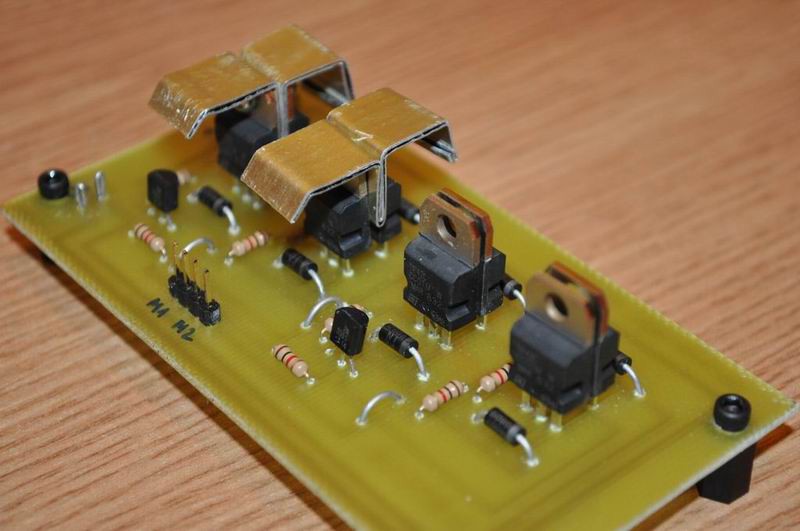 Schematics and PCB available in the Dual H-Bridge article.
The LCD has been mounted inside the chassis, must admit it looks perfect this way: low profile, high tires, black paint, and that blue electric LCD light. All combined with a highly energetic movement.