When I started creating this page, I had a good idea of what I wanted to do : a form factor like the vintage Lixie module I found on eBay the other day (now gone)
So there would be one Numitron standing and the relays behind it. By a strange and fortunate coincidence, the diameter of the RES15 is only slightly larger than the IV9 so the module can be quite thin :-)
Unfortunately, there would be a quite large diodes array (16×7) and it doesn't fit naturally. So I thought about a vertical PCB for the purpose of encoding.
The irony of the modern web sites is their suggestion features : just like I found the above Lixie module "by chance" I found a "vintage Nixie module" with almost the same form factor as I thought :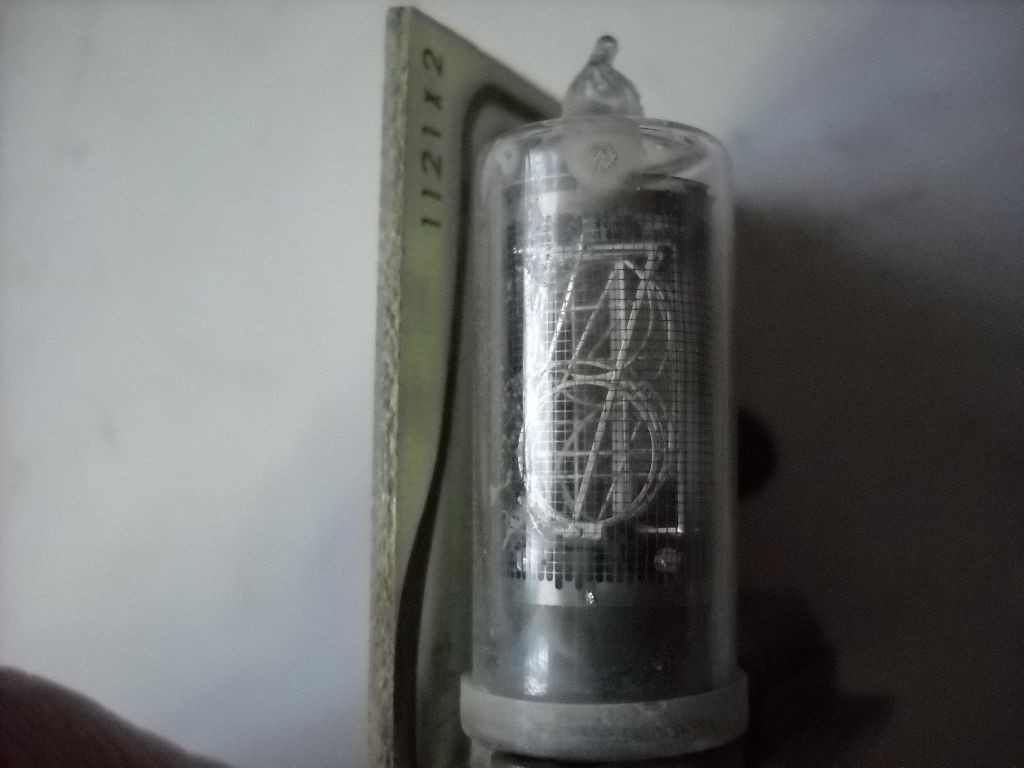 I had never seen that before, I have no idea where it comes from/what device used it, and it appears just a day after I was considering making myself one (but without integrated circuits). Anyway it helps me illustrate the project, its relevance ("it was done before so I was not totally mistaken") and prior art. It feels like vindication.

Thanks to the seller toptec2007 from Israel for making these pictures :-)