This isn't going as well as I was hoping, to many thing and not enough spare time. 
The premise of this project was to significantly improve the mold for the silicone actuator. Deconstructing the mold and individually improving part of the molds and then combining them into a flexible and modular system. Having done this in CAD it was a matter of printing them out to see how they reproduce.
The most significant improvement is the internal and external dividing parts. These are where all(most) the improvement comes from, by reducing their length and minimizing the size and increasing the response of actuation. If printing them from bottom to top the minimum length is about 0.8+mm and fragile, ideally they would want to be 0,2mm but more realistically 0.5mm. Laying them flat was my solution for printing and doing this was a little tricky and slow, laser cutting would be better here. Without full refining the height and therefore the length of the parts a reasonably consistent print was achieved by slowing the print first layer down to 5mm/sec. The table below shows the length/height of the dividers and the total length of actuator top and bottom.
length of divider
ave.
bottom
length
external
length
0.7mm,0.8mm0.7mm,0.6mm,0.7mm,0.7mm
0.700
7.46, 7.5
11.3mm
0.7, 0.64, 0.62,0.7, 0.7, 0.7,
0.677
7.5, 7.8
10.8mm
0.6, 0.7, 0.74, 0.68, 0.76, 0.8
0.713
7.7, 7.6
11.2mm
0.7, 0.7, 0.72, 
0.707
7.7, 7.56
CAD
length
6.5mm
9.5mm
Attached them in series to measure the accuracy of the parts. Changes in the longer mid section parts will be required as I did not, for some reason, not take into consideration the 3D printing process....... and reduce their length dimension.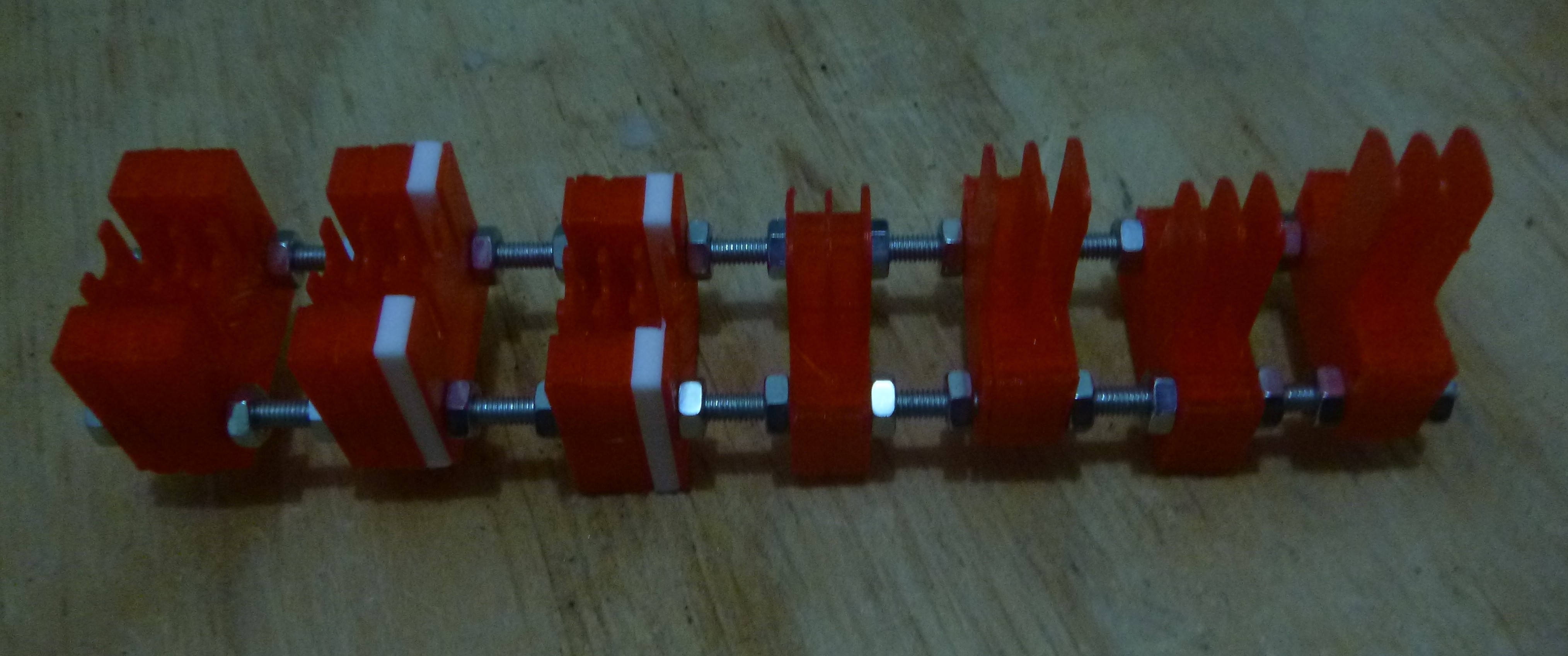 Ran of of red... The white parts will need reprinting with reduced length.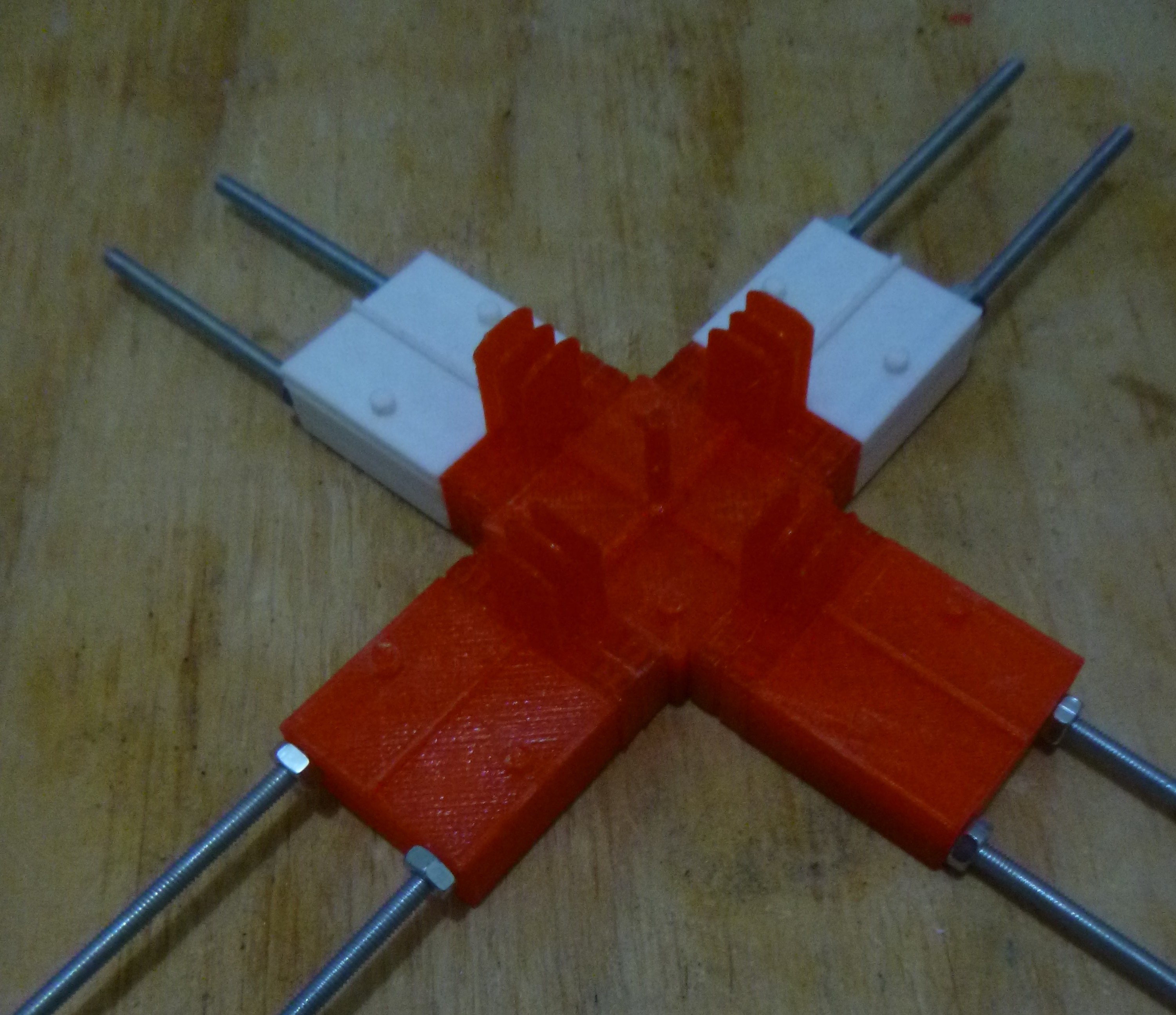 Again here.........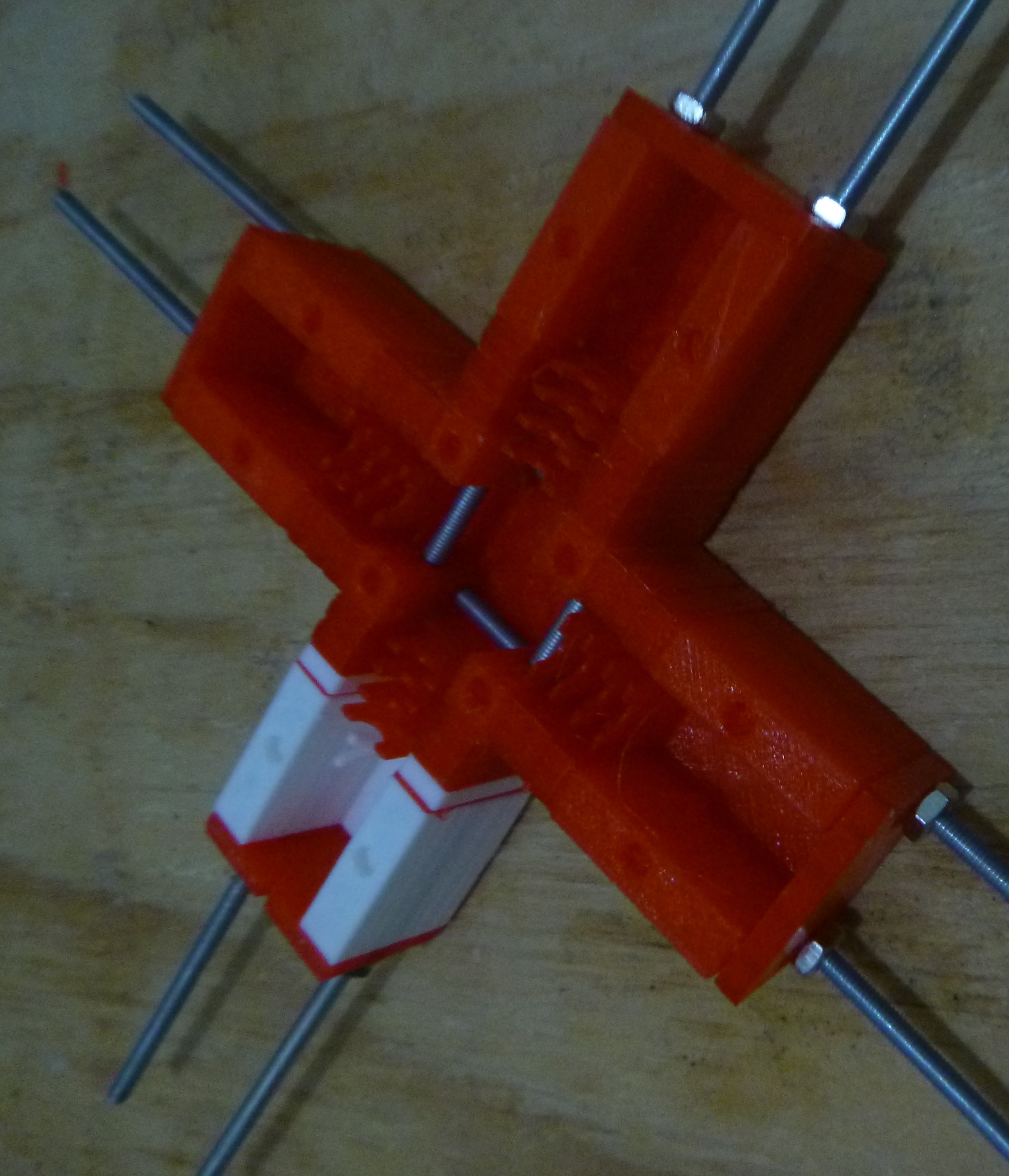 modular concept that will, hopefully, be finish by next week......... maybe.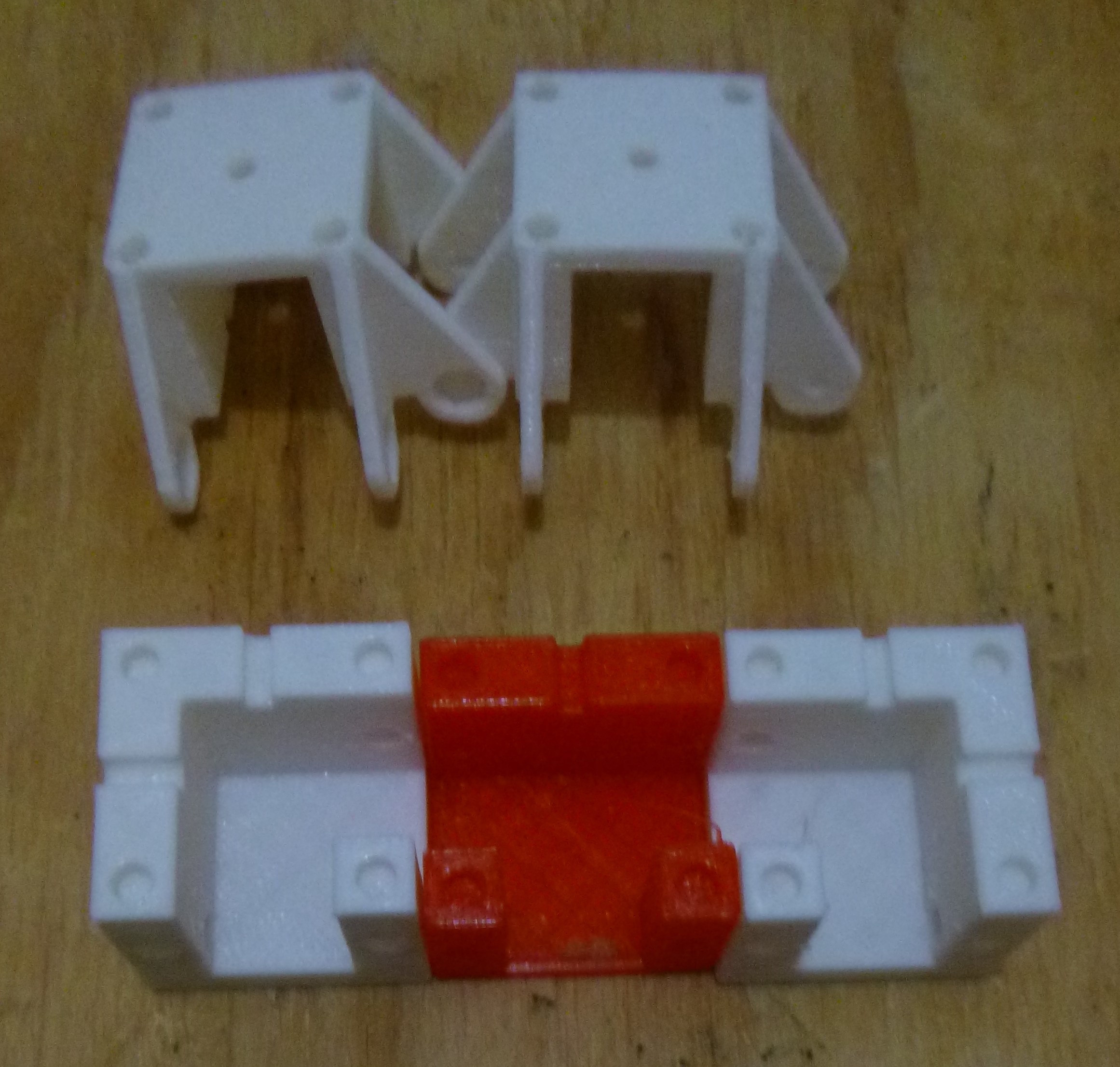 The exoskeleton with the 2mm bolts and bearings. These actually look good, hopefully they perform as well.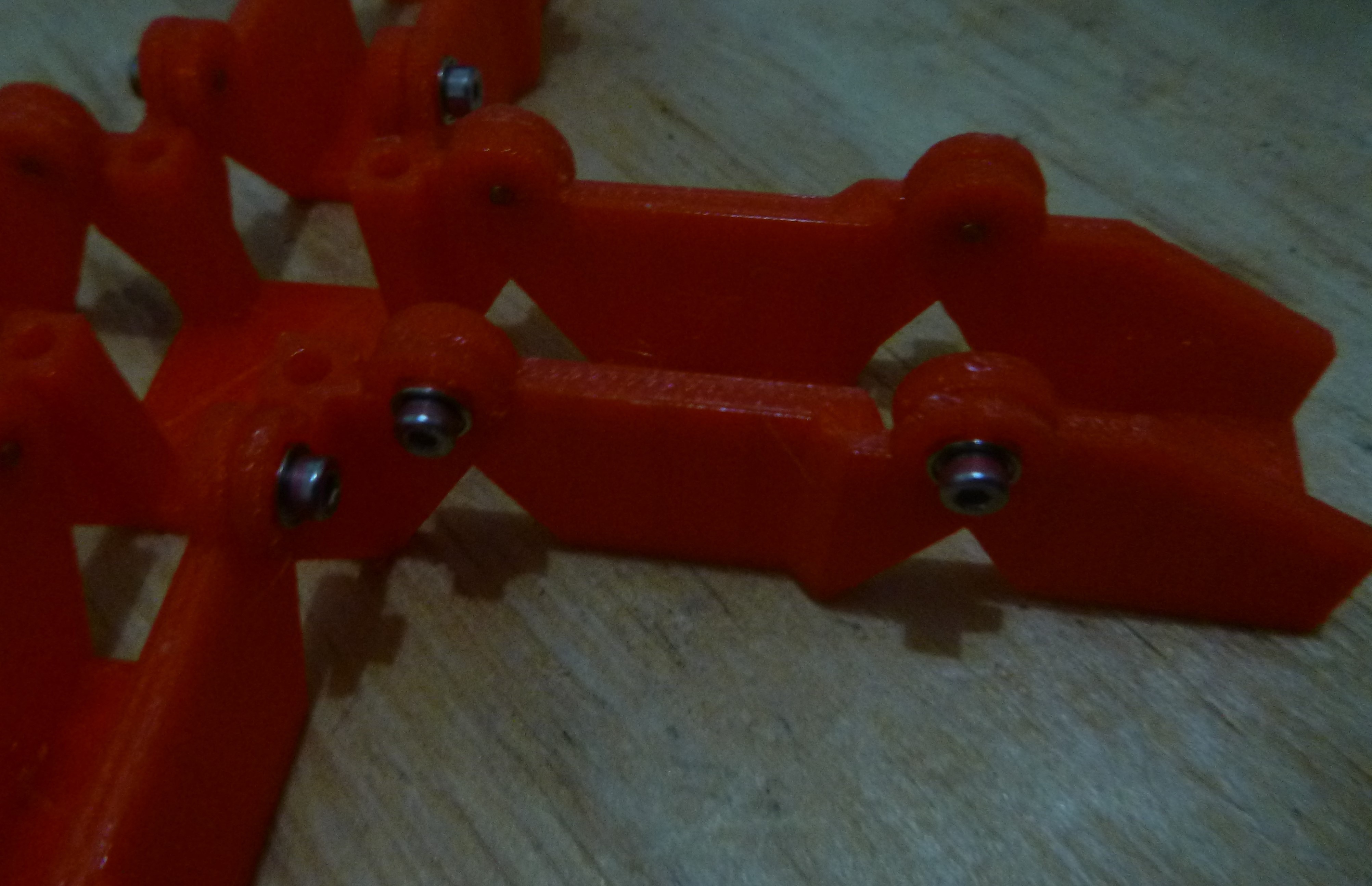 The modularity can be seem here, just removing bolts and changing around the sections to meet the desired gripper requirements.