I just finished my first test run... I glued the needle to the pickup and started a small Arduino sketch to drive the stepper...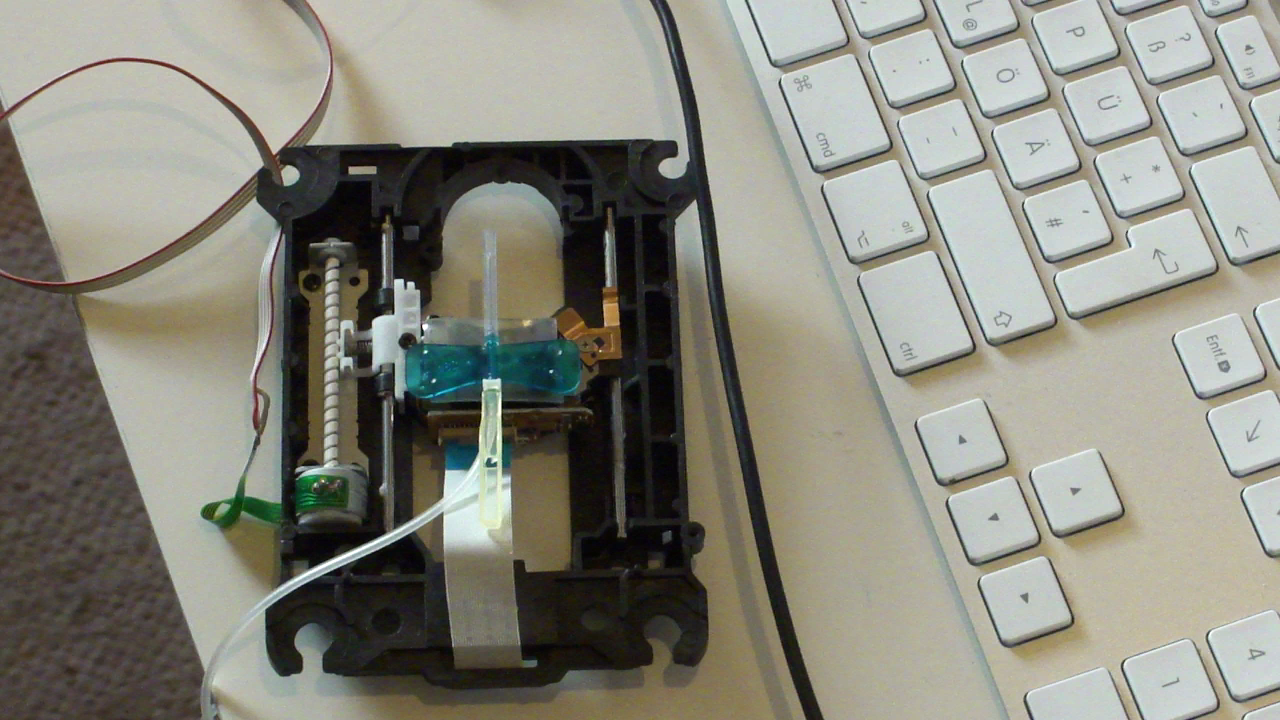 But my "responsible parents" did'nt allow me to test this on myself :-(    ...  so I had to take my father's arm instead :-)
You can watch the video here:
At the end you can see the red blood inside the flexible tube... Here's a picture of it as well...