So, i found the Q10 Keyboard for my project and JoeN from the EEVBlog Forum also already did the work to reverse engineer the Keyboard matrix.
But as i know that this keyboard can also be backlit i wanted to to get the backlight running.
At first i tried just the good old try all the pins with all the other pins in Diode testing mode - and i did not really get much out of this. So as Dave Jones always says: "Don't turn it on, take it apart", i then took it apart.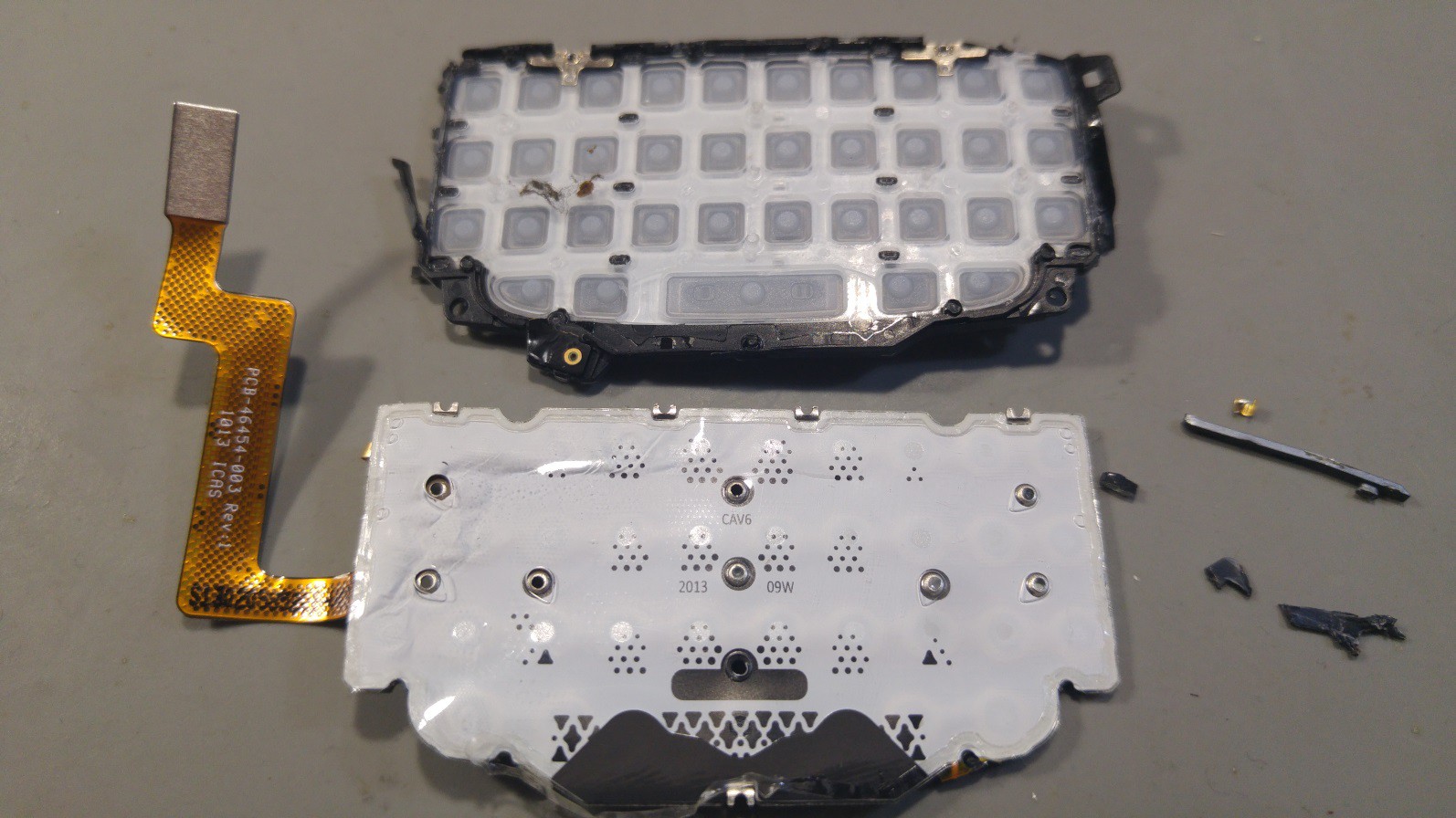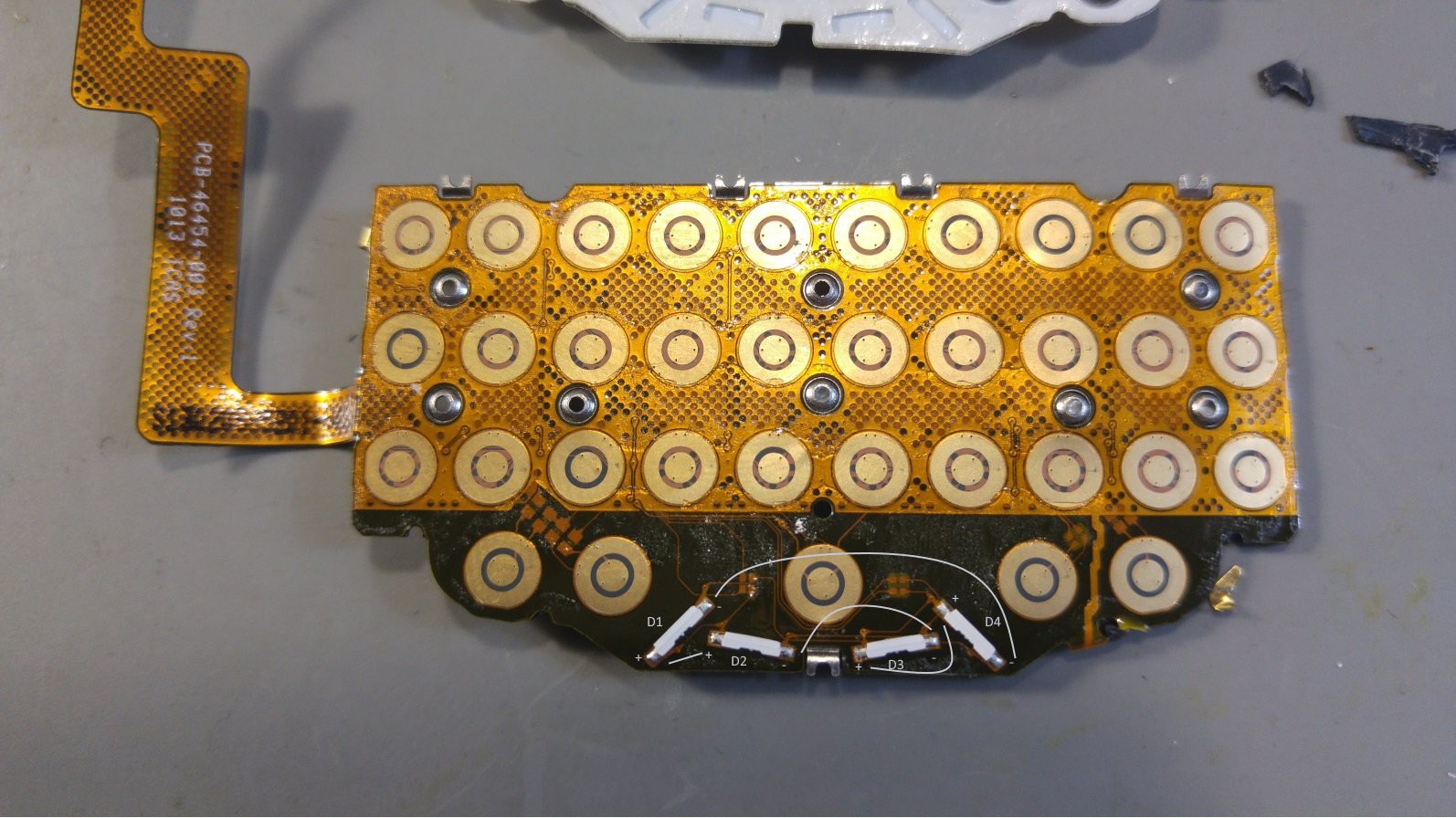 I found a lot of nice metallic tactile domes for the keys, a few Resistors AND 4 LEDs.

Now that i had access to the LEDs i was testing them directly with the diode test mode of my DMM and there they are White LEDs with 2.5v diode drop.
Then i beeped out the connections of the diodes and got a really strange back to back front to front arrangement.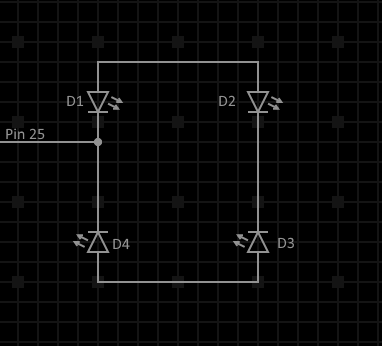 But while removing the flex pcb from the metal back i ripped of one of the resistors, and as i only have one keyboard left, i'll wait for the next Aliexpress shipment of 6 of them to take another one apart and find the missing connections.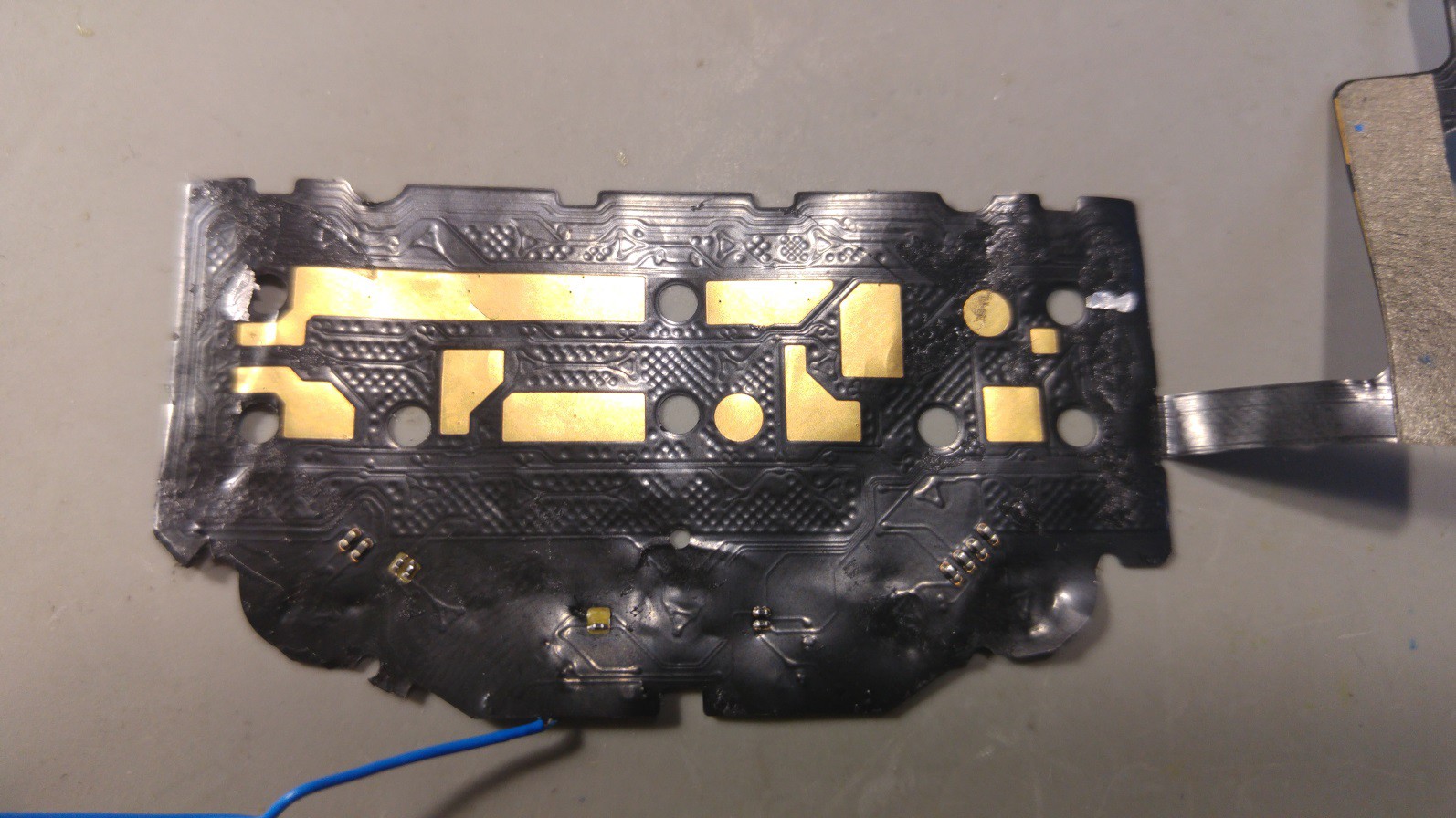 But i found the grounds and one LED connection for that connector. Hopefully i'll find them all when i can take another one, more carefully, apart. If anyone has any tips on what this strange LED arrangement is please tell.

JoeN Connector Pinout + my findings
GND

   

28

     

1    

GND
ROW7  

27

     

2


      

26

     

3


D1-   

25

     

4


      

24

     

5


      

23

     

6    

ROW1
ROW6  

22

     

7    

COL1
ROW5  

21

     

8    

ROW2
ROW4  

20

     

9    

COL2
COL5  

19

    

10    

COL3
ROW3  

18

    

11    

GND
COL4  

17

    

12    

GND
      

16

    

13    

GND
      

15

    

14