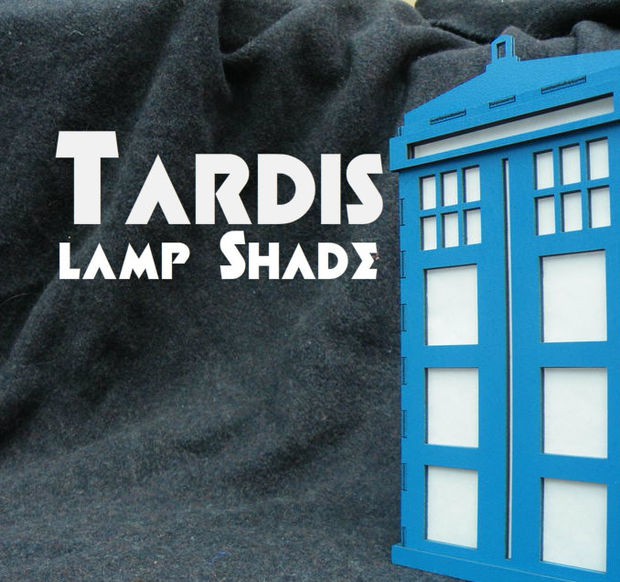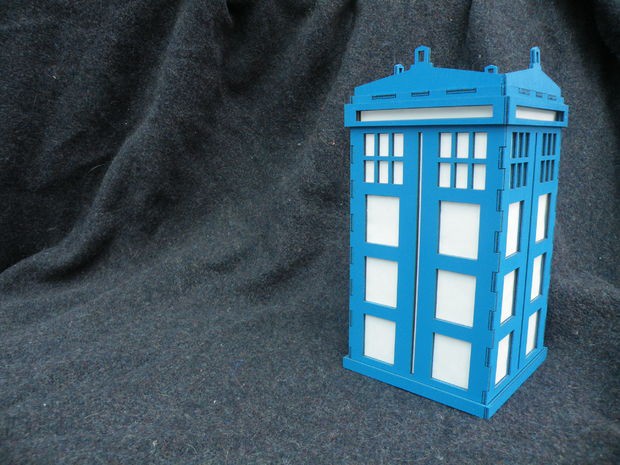 I think I made a rod for my my own back.

After making a wooden lampshade* for one son, the other decided that his shade was a bit past it as well. But he wanted something "a bit less bare".
Since we're both fans of Doctor Who, and we both want our own Tardis, this is what he got...
https://www.instructables.com/id/Laser-Cut-Lampshade/
Step 1: Design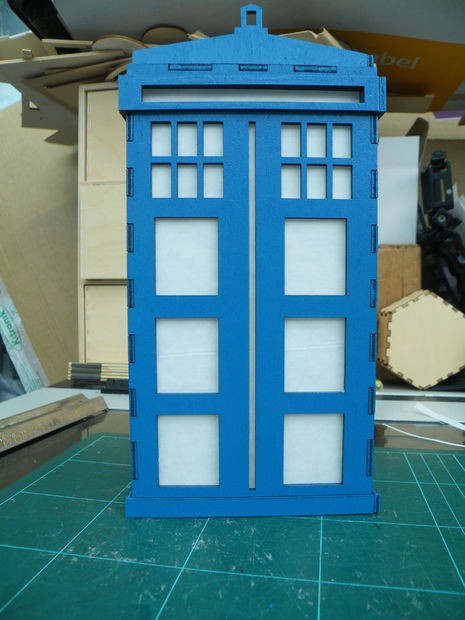 As you can see, I went for a Tardis-themed lamp (I had no idea which Doctor Who to do).
There are lots, and lots, and lots of resources out there - I used a number of stencil designs as design cues, and simplified them to go for the instantly-recognisable silhouette.
The stencil designs were, obviously, two dimensional, but I decided to add layers to improve the silhouette.
Once I got the proportions from the online sources, I sized the design according to my needs (3cm hole at the top for the pendant fitting, enough space inside to fit my hand etc), then turned to MakerCase to generate a finger-jointed box of the right size.
Using Inkscape, I removed the bottom, added the door details, and drew up additional details like the lintel and the roof shape.
Here's a cool thing: if you haven't got your own laser cutter, you can use one of the first two files on this step to try laser cutting at Ponoko, - you won't get to watch focussed radiation evaporate wood, but you'll have the desired effect.
Download Tardis 24 x12 3mm thick.svg
Step 2: Needful Things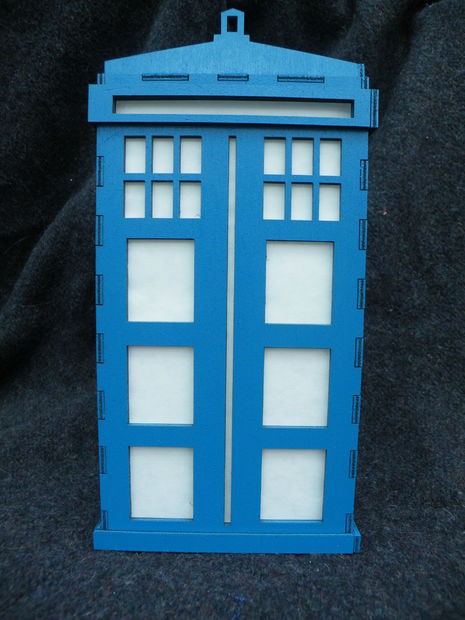 Aside from the obvious laser cutter and 3mm plywood, you need a few extra things:
Glue (I used PVA woodglue)
Clamps. You can't have too many clamps
Blue paint
Translucent paper
If you're going to get your parts online, you'll need to need to use either a "24x12" sheet of 3.2mm plywood (which will cost you just over $33, +P&P), or a "P2" sheet of 3mm hardboard (just over $57, +P&P) – make sure you pick the right file to upload!
Step 3: Cutting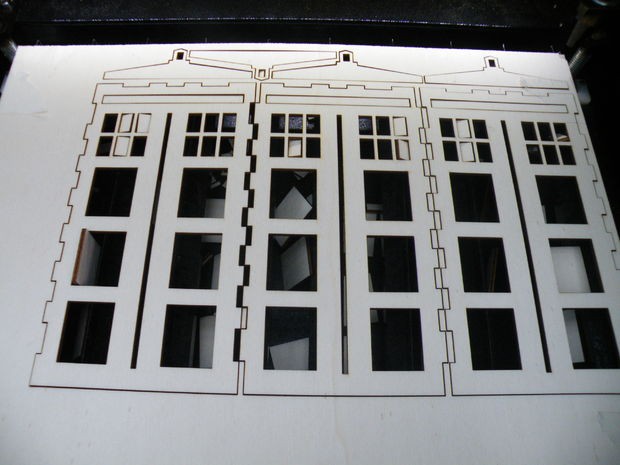 Because of the size of the parts, it takes two runs to cut all the parts on my laser cutter.
The files I added to step one are all drawn as if you are going to cut in one go - you'll need to edit the files if your cutting bed is as small as mine.
(If you got your parts cut by Ponoko, then this step should really be called "Waiting for the postman"?)
Step 4: Main Construction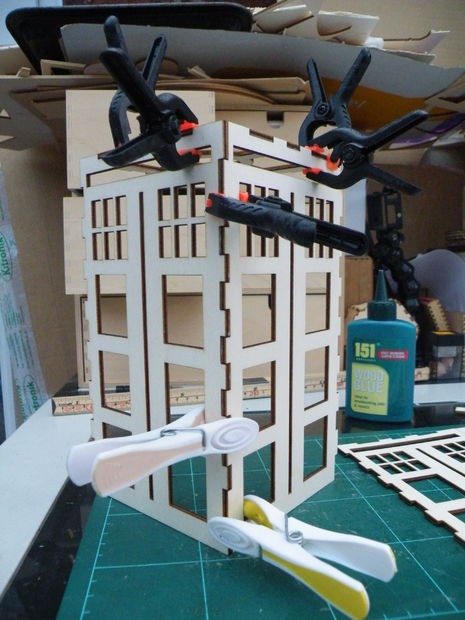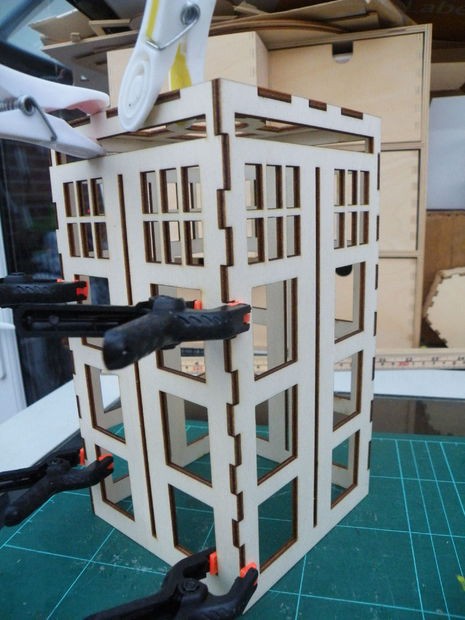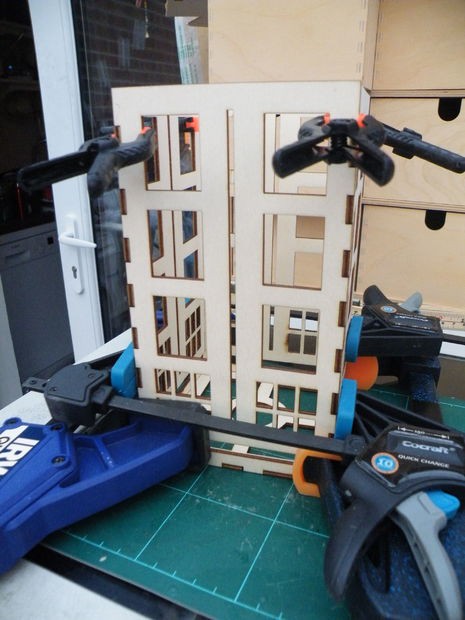 Before you start gluing, make sure you've got the parts in the right order.

Add a thin line of glue to the finger joints, and build the main box - you will need to clamp it gently while it dries.
Step 5: Lintels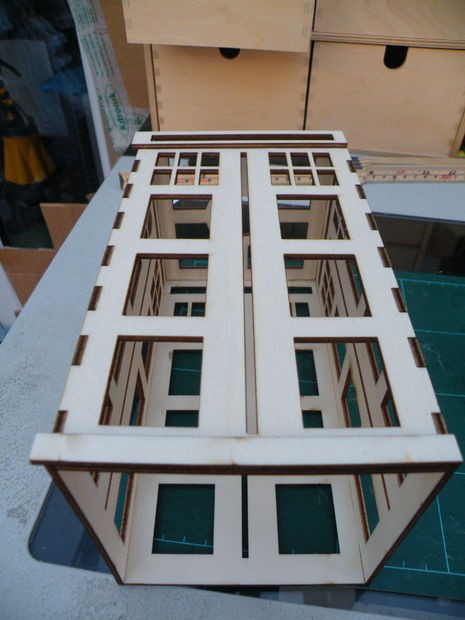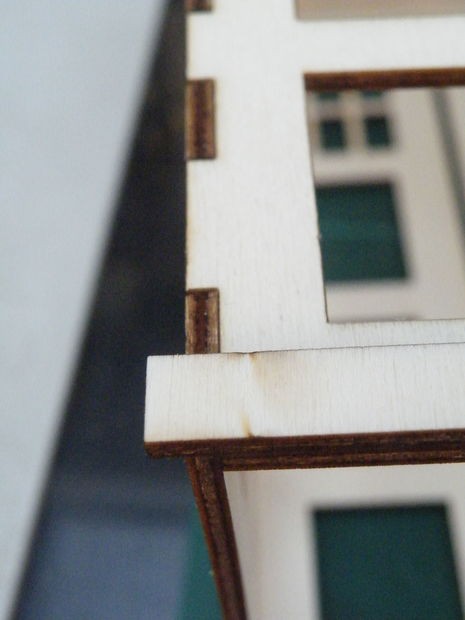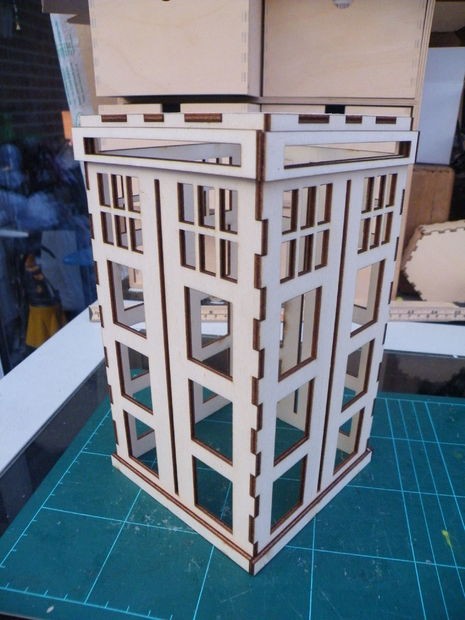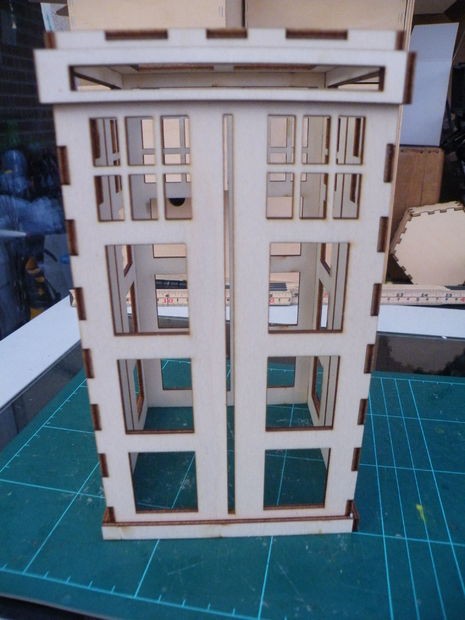 There are two kinds of "lintel" in the design - one with a hole in (to suit the "POLICE" banner on the original box), and one that is just a strip of wood for the bottom of the Tardis.

When you glue the top lintel in place, the hole lines up with the hole already cut in the main body of the lampshade.
For both top and bottom, there is a 3mm overlap on the left-hand side - when all four are in place at top and bottom, the overlaps all match up.
Step 6: Roof Outline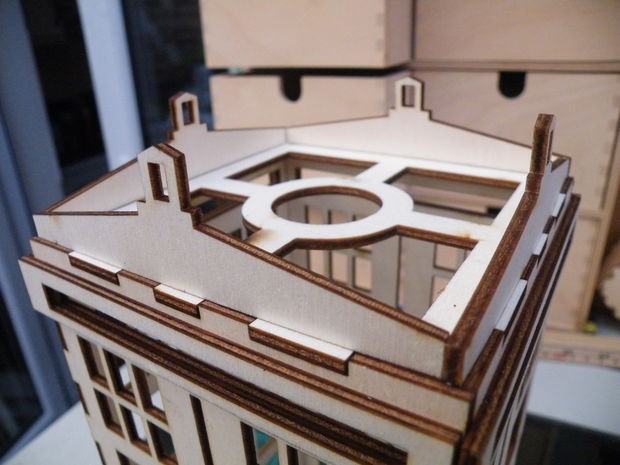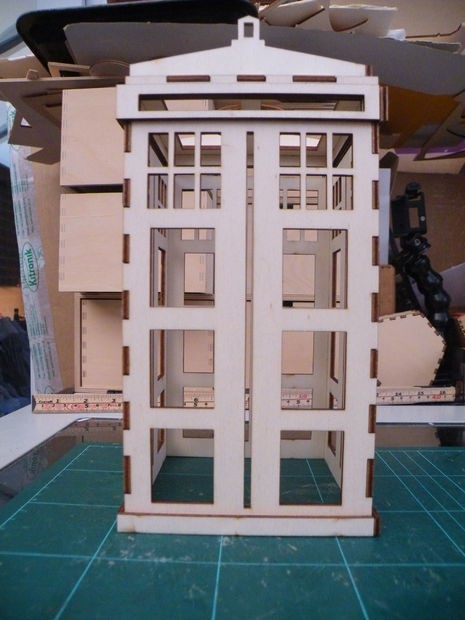 There are four roof outlines to complete the silhouette of the Tardis.

There are no slots or other parts to hold them in place - you just have to balance them in place by eye.
Do not be deterred by the roofs' tendency to fall over at this point - once you add glue along the bottom (and one end), they will be much easier to balance.
You should now leave the whole shade to dry properly before going on to the next step...
Step 7: Paint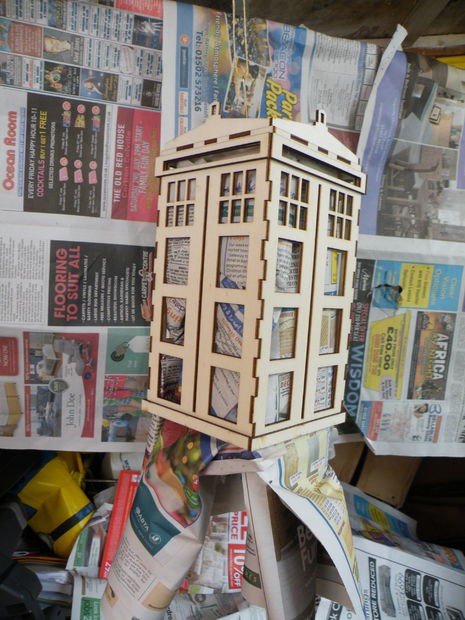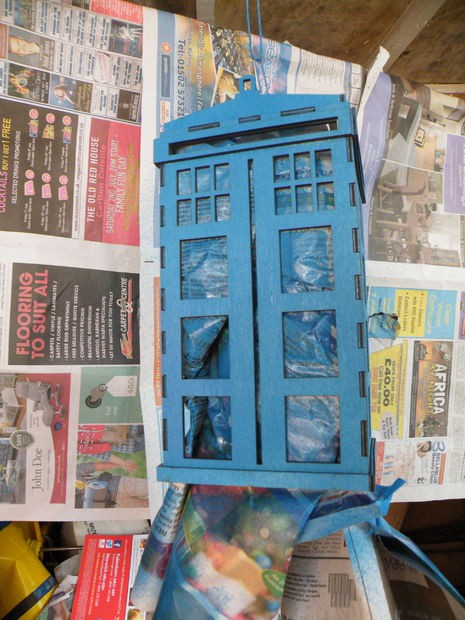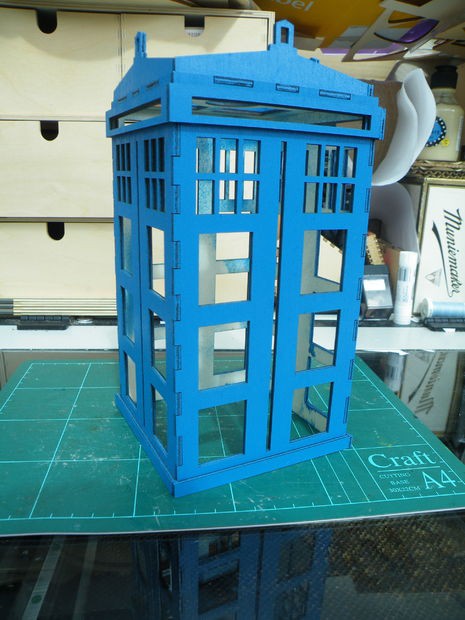 As much as I like plain wood, the Tardis is wooden, but it's not plain. It's blue.
I used a blue spray paint from my stash - it may not be the canon-perfect shade, but it's close enough if you grew up with the early versions in black and white. If you spray, use even, top-to-bottom passes, starting above the shade and ending below it. I used...
Read more »