Yesterday I designed enclosure for my LLG in FreeCad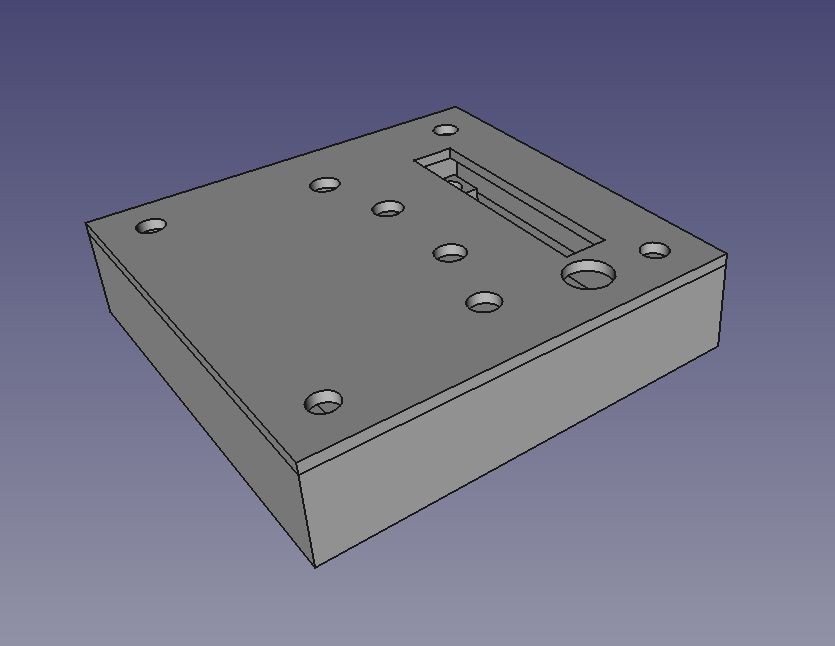 and printed it in two parts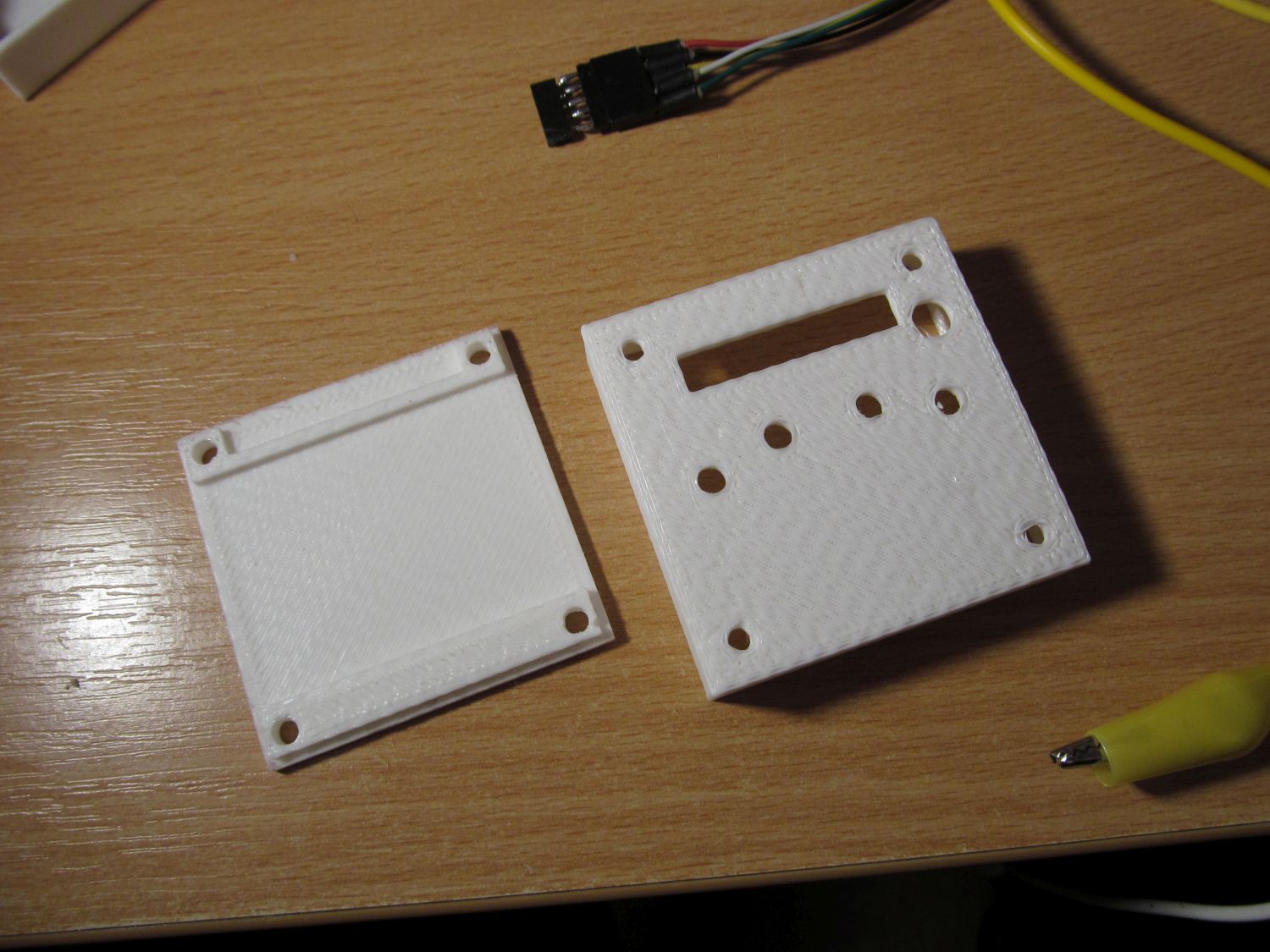 After a few strokes with sandpaper it fitted nicely together, bottom part first, with standoffs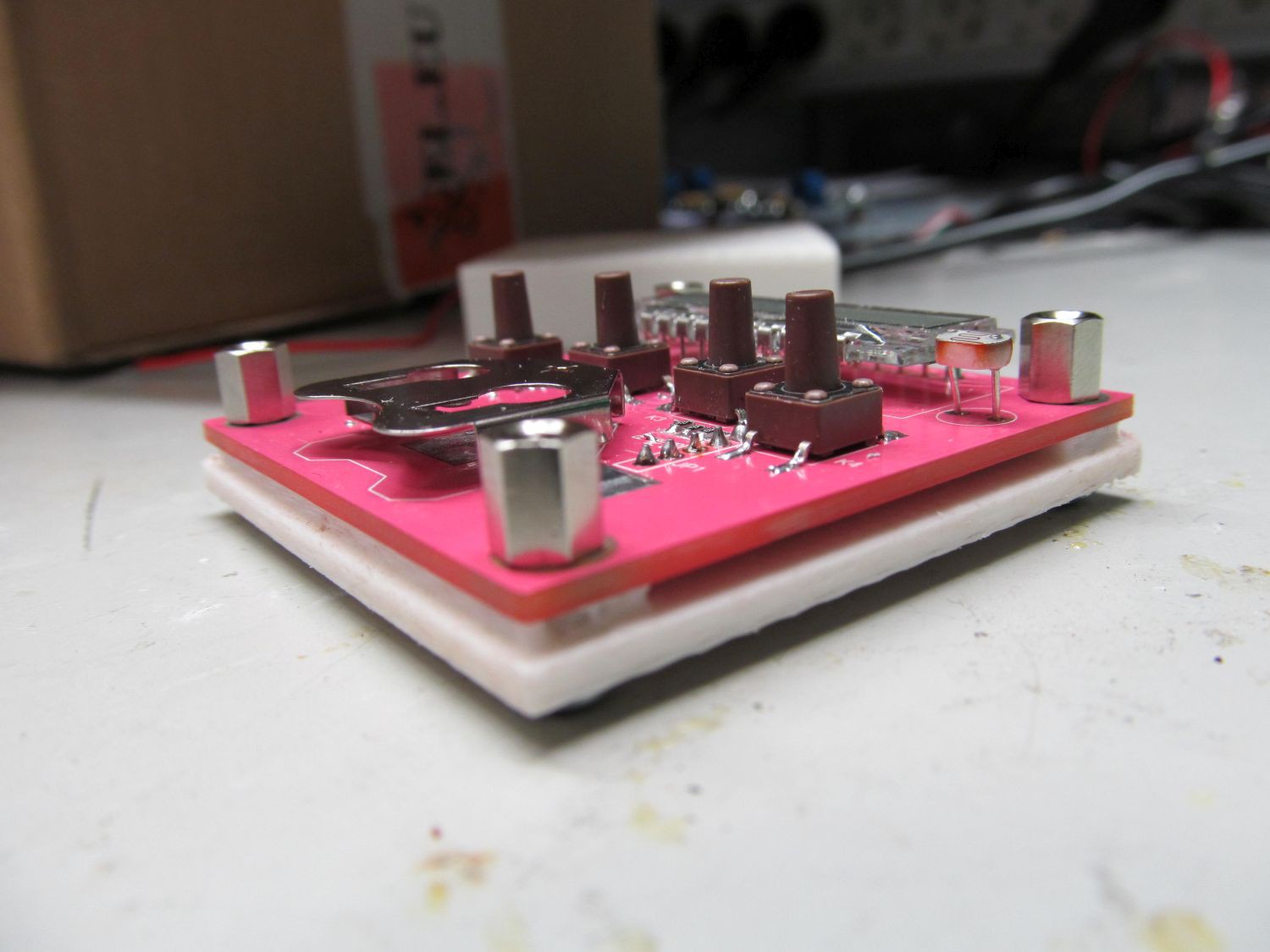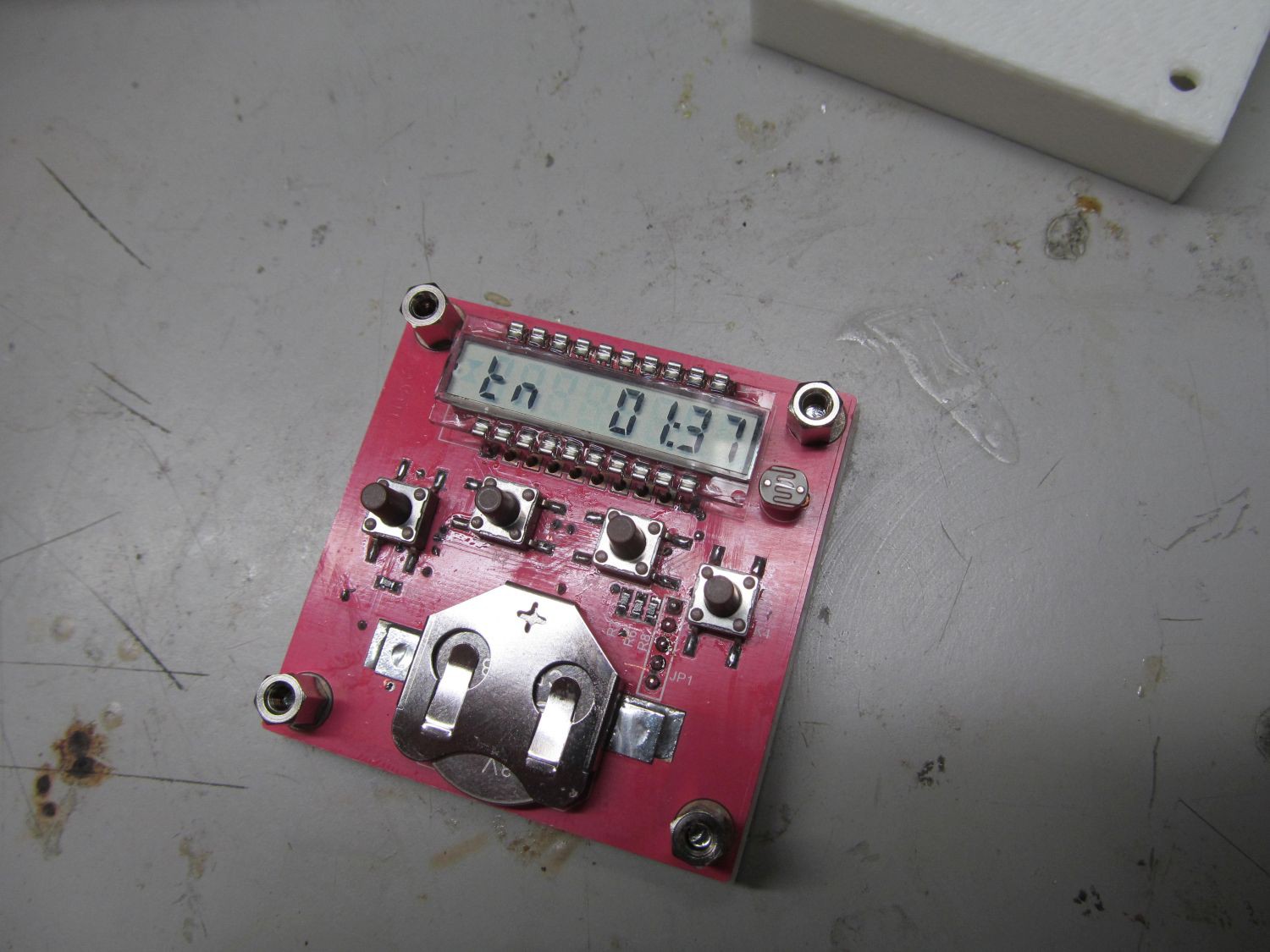 and top cover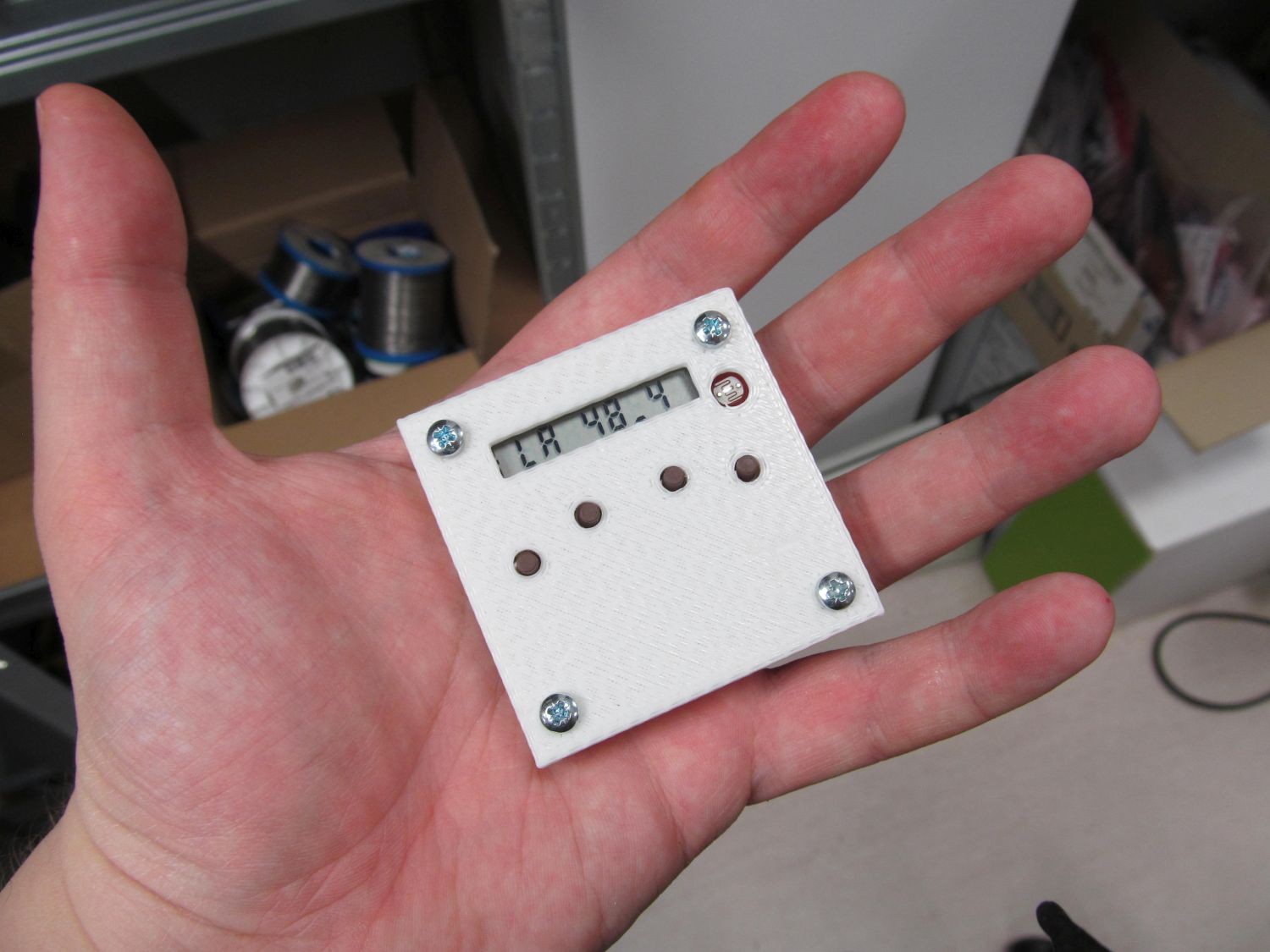 While case was being printed, I made final touches to my firmware I was working on for last three days. As this project reaches to completely new filed to me, at least 95% of code was freshly written, with little code reuse.
User interface of the LLG is being built around four key switches and LCD. The switches are numbered K1, K2, K3 and surprisingly K4; left to right. In general, K1 changes current display content, K2 selects what to change, K3 does the change and K4 is here to confirm the change.
Flow diagram of the UI logic is as follows: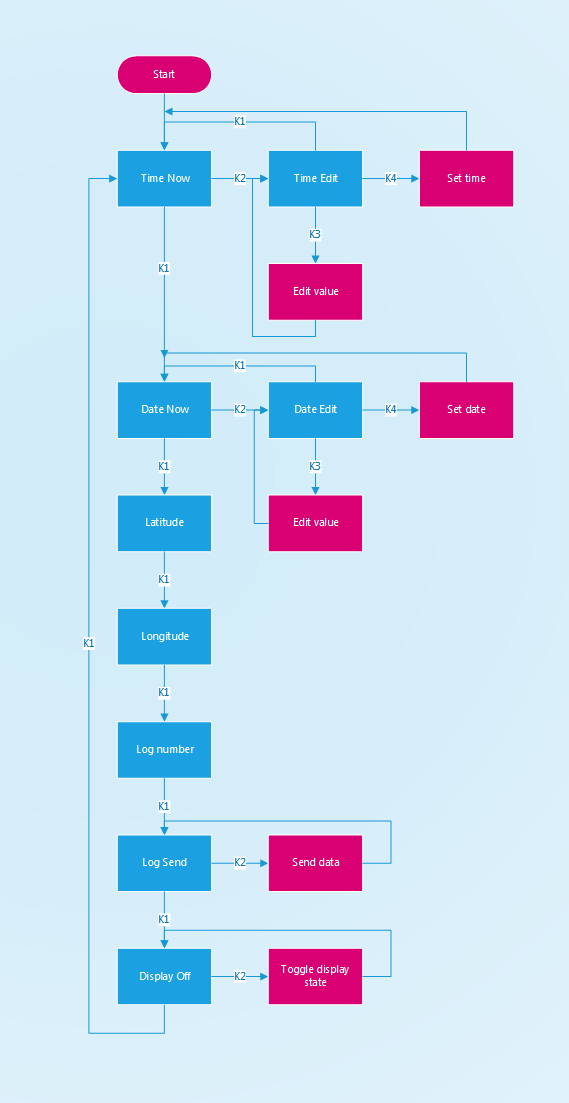 Here is video of LLG (without case) in action.

The video is 12 hours old, what unfortunately means it doesn't have display on/off feature captured. The switching sound of switches is actually quite modest, but the automatic gain control of camera microphone channel made it loud as if my bones were cracking or something.
I have to record another video, probably, and also make some battery life estimation.

Also, I setup github repository with various bits regarding LLG, I'm filling it on the fly.