Apart from Sun light geolocation, I have two more options to passively resolve geographic location on small low-power device.
1, Watching the light output from Moon, as @Ted Yapo suggested in one of previous logs. It's almost the same as geolocation by Sun, just it's by Moon :-)

2, Watching the inclination of geomagnetic field against center of gravity. The map is known and looking just like this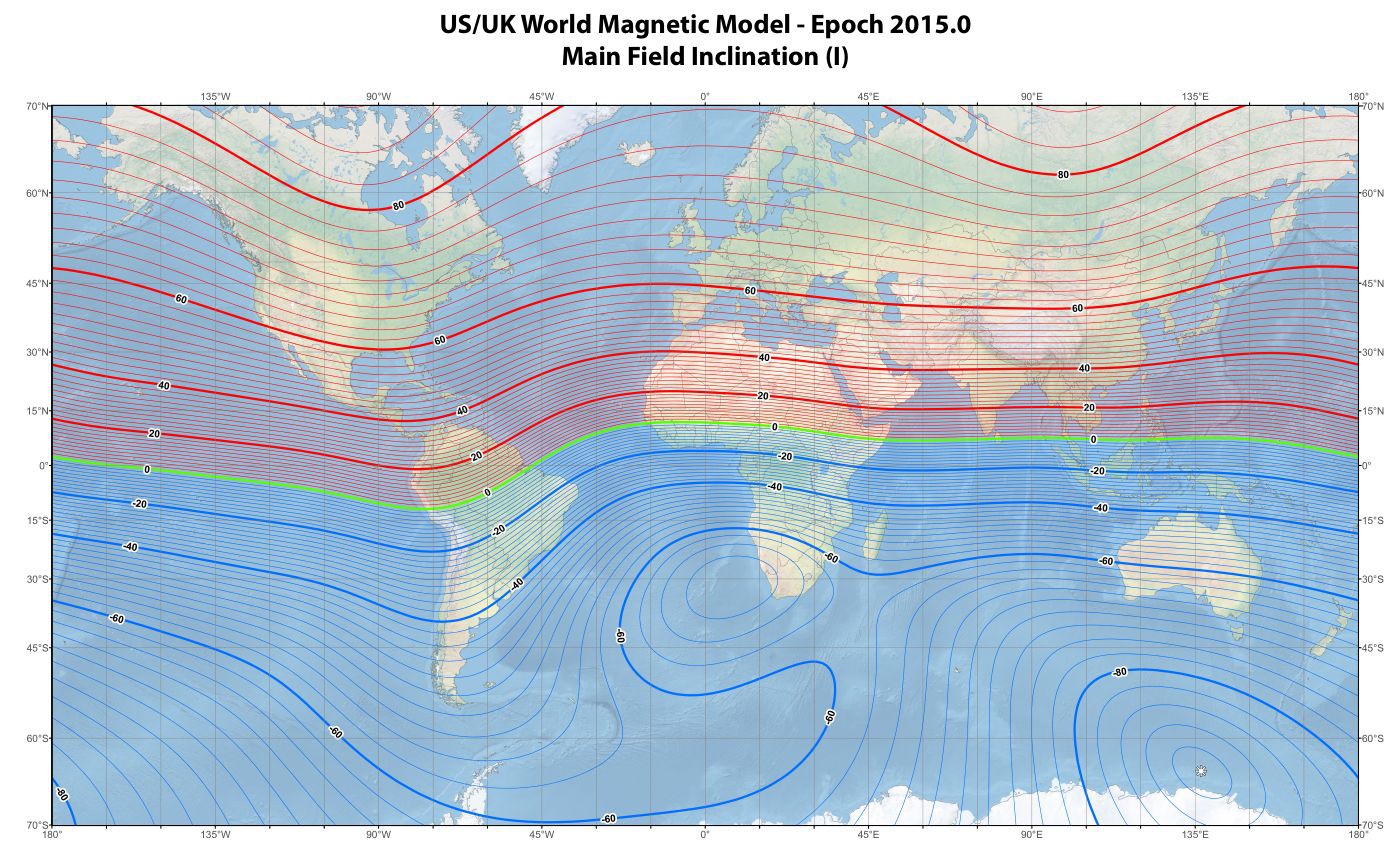 Using 3-axis accelerometer and 3-axis sensitive magnetic field detector should be able to uncover relation between the two variables and it will provide me another point to resolve geographical latitude.