How Awesome is Hackaday for Collaborating and Getting Help?
First: I won the Show Us Your Human Interface; Win Laser Cutting Time contest: a $100 gift card for Ponoko laser cutting service!
ANYONE COULD HAVE WON! There were only 28 entries in a thirty prize contest.
Second: My prototype buttons are being printed thanks to @Alpha Charlie and his Mini Kossel Delta 3D printer. It is so amazing to see a design go from virtual to reality.
The first buttons are being printed with NinjaFlex Water Semi-transparent. Under normal light, they appear white and in need some fine tuning. That is being worked on; more on that soon.
The back light test was fantastic.

In the dark and with a dim green LED.


Here is the Mini Kossel in action.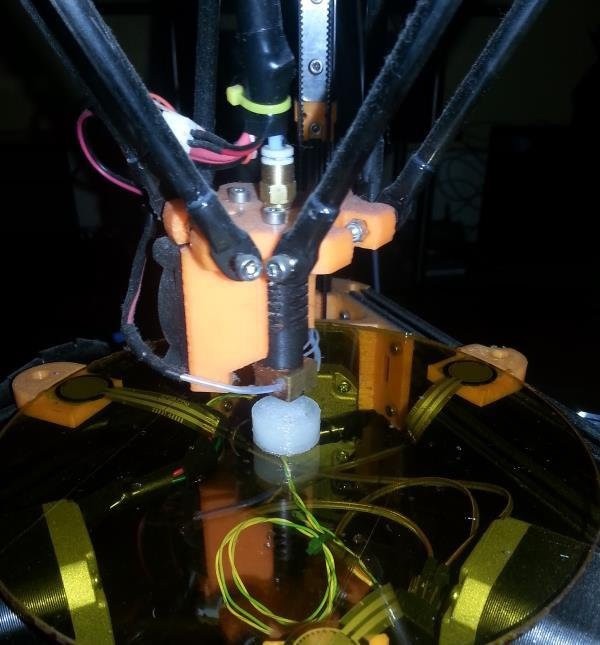 Auto calibration.
There are more videos about the printer build linked on @Alpha Charlie's profile page, just below the mandatory Tesla Coil every mad scientist should have.