The VCO board are in the house. I wanted them before the celebration of the Chinese new year (Happy New Year!!). I ordered five and received nine. Always good, thanks Elecrow ! The remaining will be for sale I think.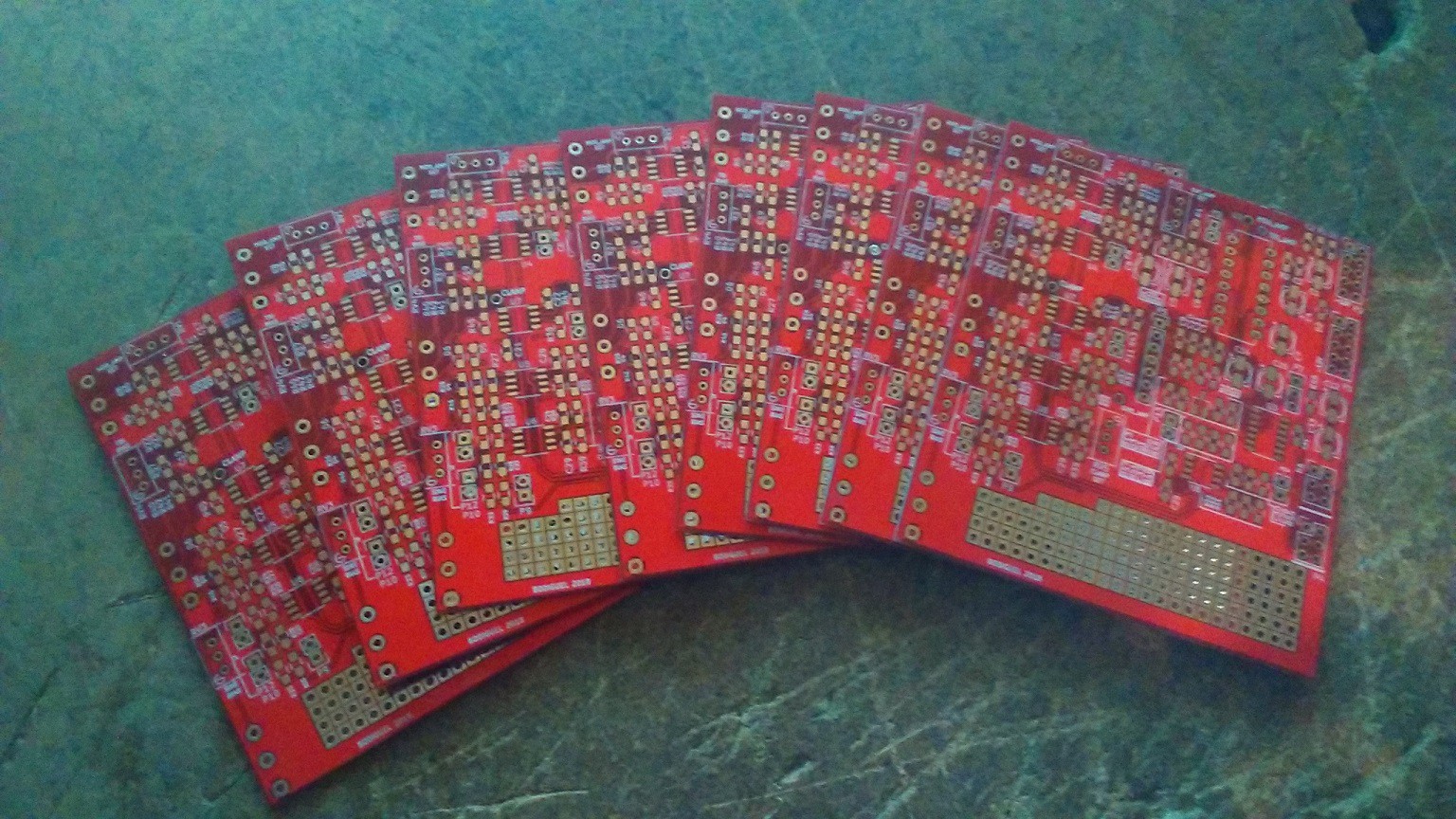 I added a small prototype area for added circuitry if need be. I'm also working on a video signal modifier (PAL) and the oscillator could be used for it as well.
As I'm a bit slow I haven't ordered the parts at the same time which will delay even more the project. I'm not in a rush anyway. I must say that I hate this part of a project, waiting for components to arrive, borrriiiinnngggg.....
I ordered two DIP LM6172 from alixepress, they work fine. The part is 6euros at Farnell !!
Working on the mechanical aspect of the project (box and faceplate) as well.