OK, after a few pitfalls, i managed to get i2c working ok, had to increase the buffer from 32bytes to 192 in the library so i could send a modules-worth of data in one hit.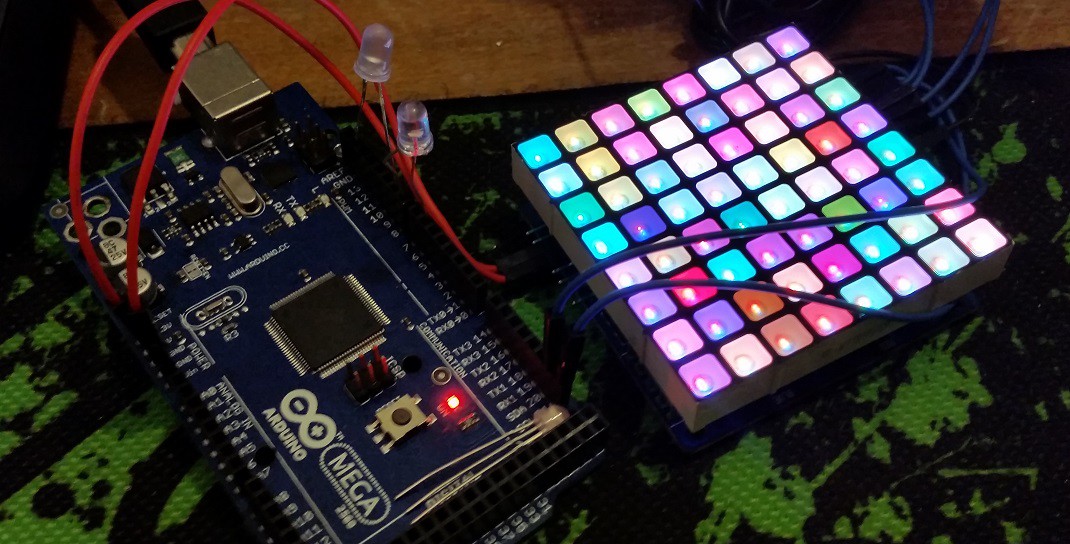 this shows a mega hooked up to the colorduino, it just generates random data and pushes it over i2c to the display. once the other colrduino turns up i will be able to daisychain them :-)
in the meantime ill be working on the details of constructing a frame of data on the master device. hope i have enough space, should have calculated that really :-/ ah well.