Made some tests during the week on a breadboard. Tested PWM on a MOSFET, the LCD, made a table with the PTC resistance in the 30C ~ 450C range, etc.
After I decided how to build the hardware, went to Eagle and created the schematics and board.
The chosen MCU is an Arduino Nano, and the operational amplifier a MCP6002, cause I have some laying around. Any op. amp. that works with 5V power supply, is rail-to-rail, and have the same pinout should work.
Schematics: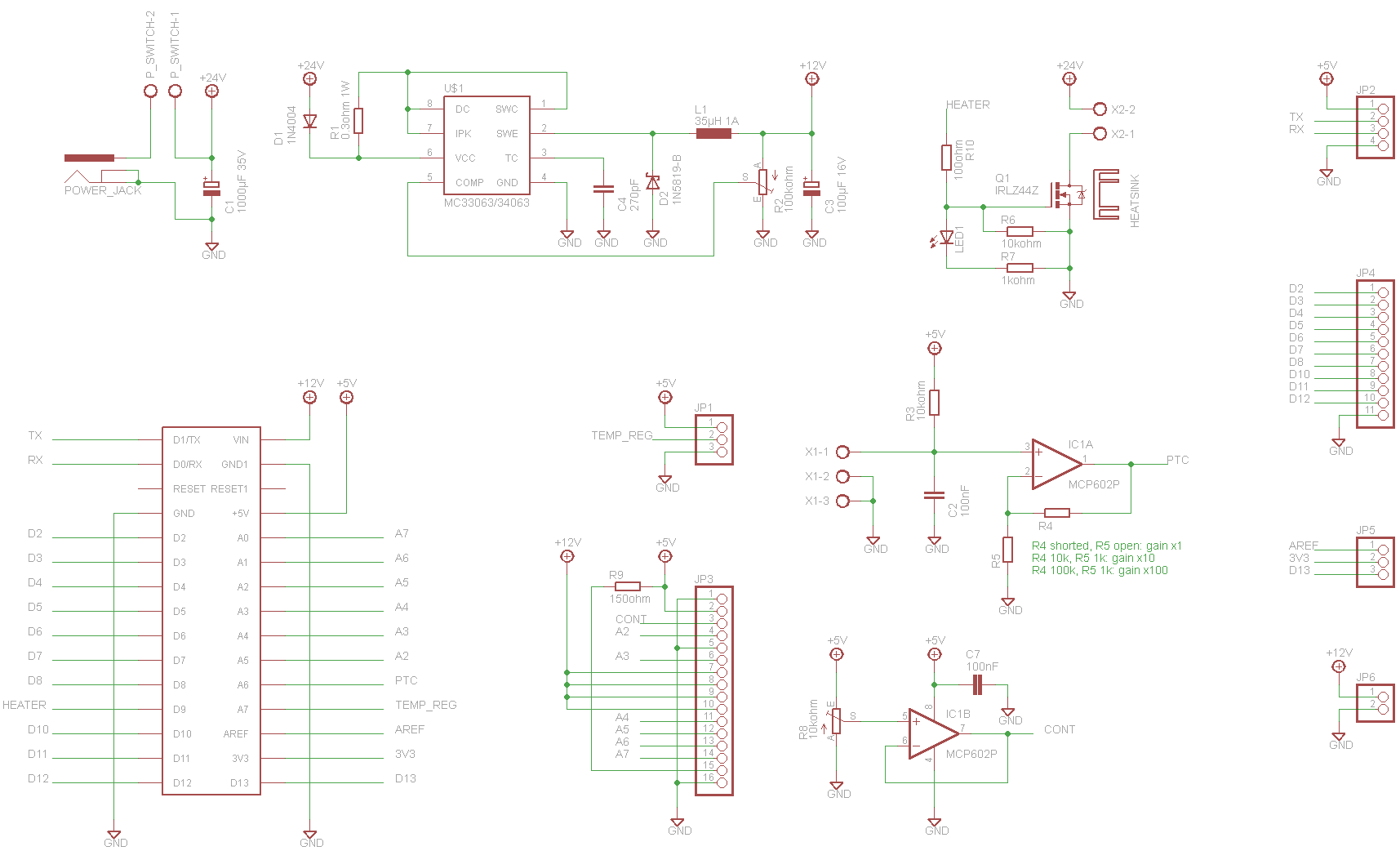 Board: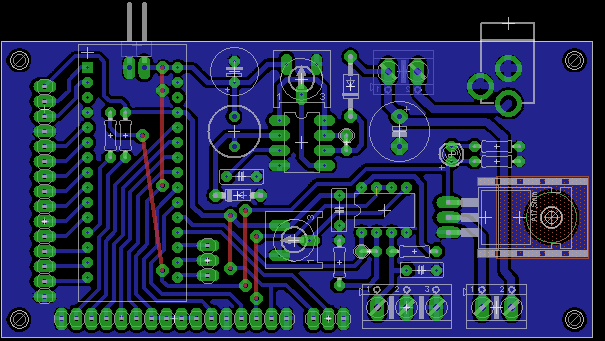 The board fits in a 5x10cm copper board. As I made it to be easily toner transferred it was rather hard to route it after all the time doing two-sided boards with 8mil tracks.
I'll probably etch one of these tomorrow at college. They have a good heat press I can use to transfer boards there.