My new screens finally arrived from China, i will test them both and decide which one i want to use.
On the website it said both screens have a 640*480 resolution but the boxes say something different. The box of the 4,3" screen says it's 480*272 and the box of the 5" screen says it's 800*480.
I think i'm gonna use the 5" screen (if it works).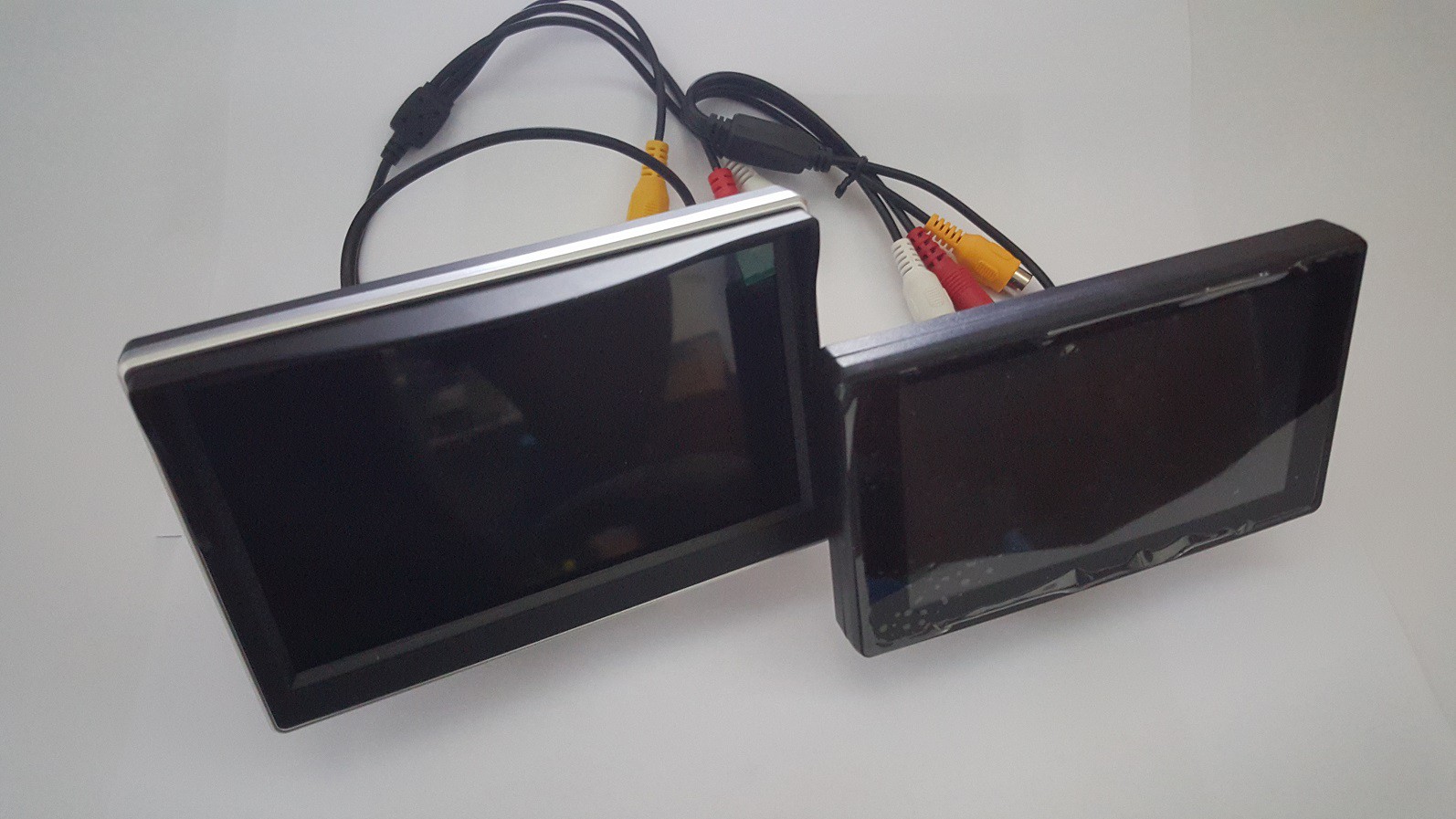 EDIT :
I tried testing the screens with the raspberry pi from my arcade cabinet, but for some reason i wasn't getting any video input. So i just hard-wired it into the portable and it worked! I need to adjust some contrast / brightness settings but besides that it's looking pretty good.