Hello hackers, makers, DIY enthusiasts, etc!
A quick introduction for those of you who don't know me: My name is Shree. I am trying to bring a novel idea into this world. The idea that you can make your own smartphone.  Free of chains, in every way.  At $300 a piece, roughly. I have launched a campaign on Kickstarter to realize this dream. 

I have a little more than 25 days from now to make this happen. I need close to a million dollars to make this happen.  That's not chump change,  I know that.  But it's the smartphone we are talking about here.  A million dollars is chump change in that business. Achieving freedom for a smartphone is no small deed.  But there is a price to pay, and it is not too high.  Individually maybe yes. But collectively ? No. 

My campaign has been live for a few days. There is a site called kicktraq that helps campaign creators understand their chances. It's not perfect, but it's probably not too bad either!

We are showing an interesting downward trend. 


So, the simple prediction seems to say that this campaign will fail ?  I refuse to believe that less than 200 people in the world need a DIY smartphone kit...

I need your support to make this successful.  It's a community project designed to save 10% for everyone by avoiding a "publicity/marketing" budget. If you care about this, then you should help me. Not just for me, but for yourself too.

Kite solves many technology problems. I can give you proof for that:
Look at the pages of the Kite Open Hardware Android Smartphone project, you will find that I have already made this happen in a large way. If you think that's a fancy claim, let me know & I can explain why it is not.
A reasonably complete story is told well on the kickstarter page - it was long to begin with - but we've made it simpler now.
Please note that I am only looking to take Kite to the next level here - make it soar, into your hands.  I am asking money from you guys to upgrade KiteBoard to v2, running some required safety certifications, and achieve a reasonable volume (3000 pieces) without burning my own hands.
If you interested to try out Kite, please pledge to the project.  Our very own @Lexie Dostal is trying it a Kite in California, USA, as we speak.  We call this the "Backers we Love" program in KICKSTARTER.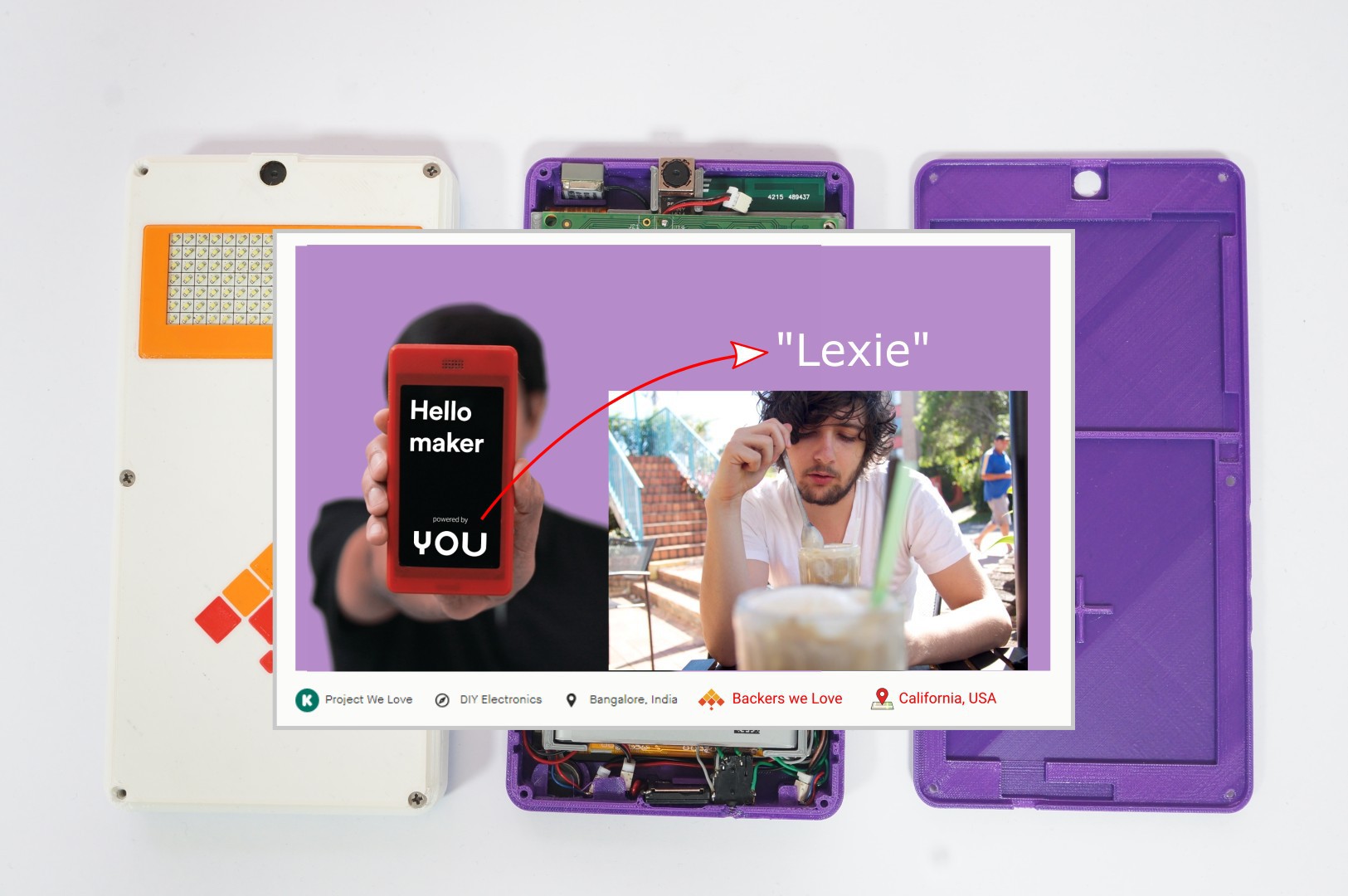 If you are reading this far, please note that I need your support.  Back this project on KICKSTARTER and I will do everything in my power to do what you need.  I have the technical know-how - but marketing is not my suite. That's why this project is on hackaday!

Please back this project on KICKSTARTER. You don't have to back the kit if you don't want to - even a "Thank You" ($5 or $1) will do!  We can go a long way...

Note that I do appreciate & understand that not everyone needs this. Frankly, this is not a problem for this project - we only need 3000 people to make this happen!  Every donation helps too, and we will use those to ship free kits worldwide to backers.

However, if you don't feel like backing the project, then here is my humble request: Please tell me why! Give me the reasons why you do not need it.  If you have any need that is not met by the project, please let me know. I can find ways to fix things, but not everything. I am talking of technical solutions.  That's what my project promises!
Finally, do help to share our campaign. Share it with your friends.  Let me hope that the hackers, makers and everyone else shows up to the party, before it is too late...
Thanks a lot...