I had bought two displays to test with this cape - one was a "KR070*" and the other was an original Innolux AT070TN90.
The AT070TN90 required some tweaking with the LCD timings (H/V front porch, back porch) but after doing that everything was good and here are a few shots.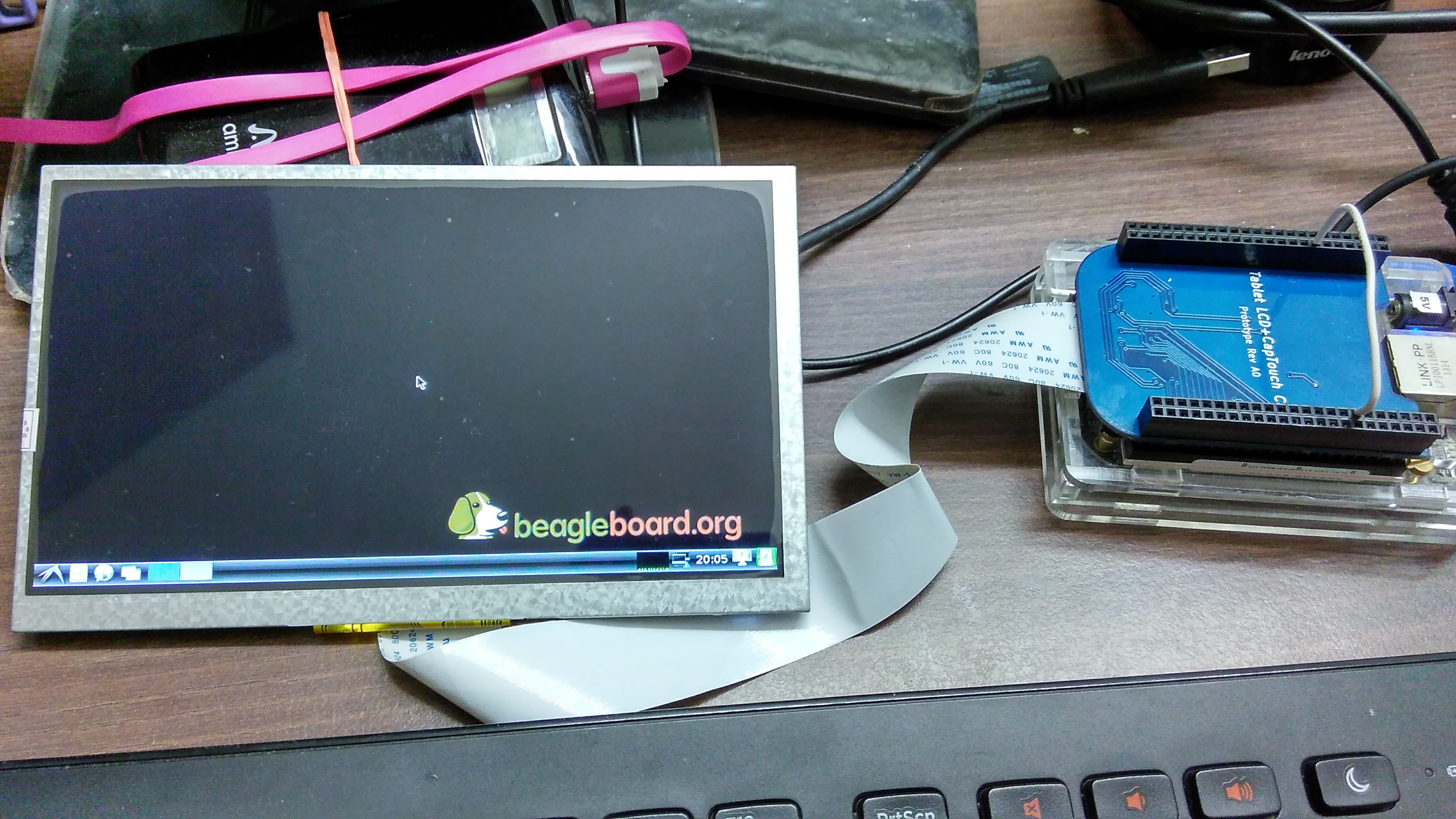 As you can see the blacks on the Innolux original display are richer than the Chinese clone. Also the backlight is more even and viewing angles are a little better. I'll be using this display for now, and when I get back to the market I'll experiment with more LCD types.
The issues I faced this time were the incompatibility of the device tree compiler (dtc) with the kernel version I have on my BeagleBone which was causing the modified DT overlay to give errors and do not load. But once that was fixed rest went on smoothly.
Now I have to find a suitable driver for my FT5306 capacitive touch panel, I would need to make DT entries for that. Let's see how it goes...
(DT : Device Tree)