I finally finished the artwork for the acrylic panel and sent it off to a manufacturer in Germany. Final size is 30x14cm, a 2:3 scale replica of the 8/I. The reproduction is pretty much pixel perfect, with the exception of the bottom brown/white color bar being moved a few mm down from the original for a better cosmetic fit.
The panel has 65% translucent slots (marked in grey) where the indicator leds sit behind and will be done in 1200 dpi (not that anything beyond 600 dpi is noticeable but nice). Now I've got to wait 10 days for the test batch of 5 pieces to come home...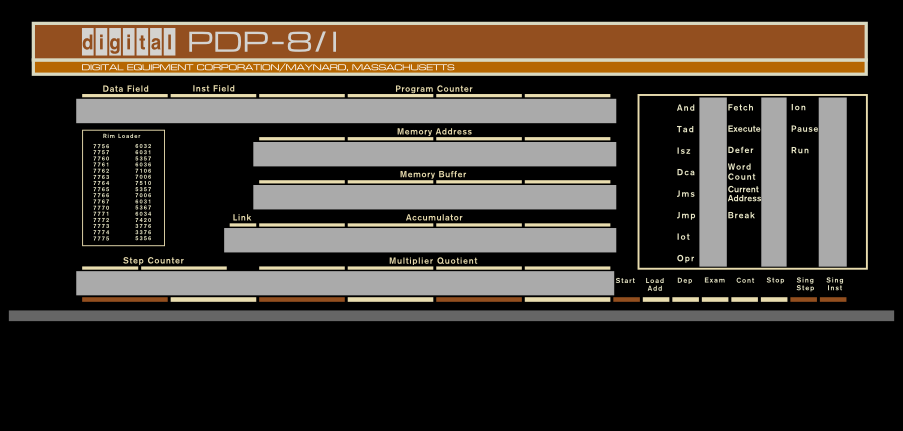 Note that the big black void at the bottom is where the switch panel is fitted. Looks weird without them.
Meanwhile, I spent time finishing off a separate PCB for the paper tape reader. It will be a 5x10cm 'sandwich' of two PCBs, with the paper tape pulled between the two layers. It could be mounted inside the PiDP-8 case, or in a separate box. Alas, the prototype I cobbled together on perfboard performs rather ho-hum so far. I guess I better hold off until I am sure this is the right way to go.