Last year, we were scrambling to get the Jellyfish art car ready for the burn, which meant taking the path of least resistance. The result was our jellyfish bell looked like a mushroom with tentacles. This year, with more time we've started building the second jellyfish bell frame.
Me and Marina with the new frame inside the old envelope.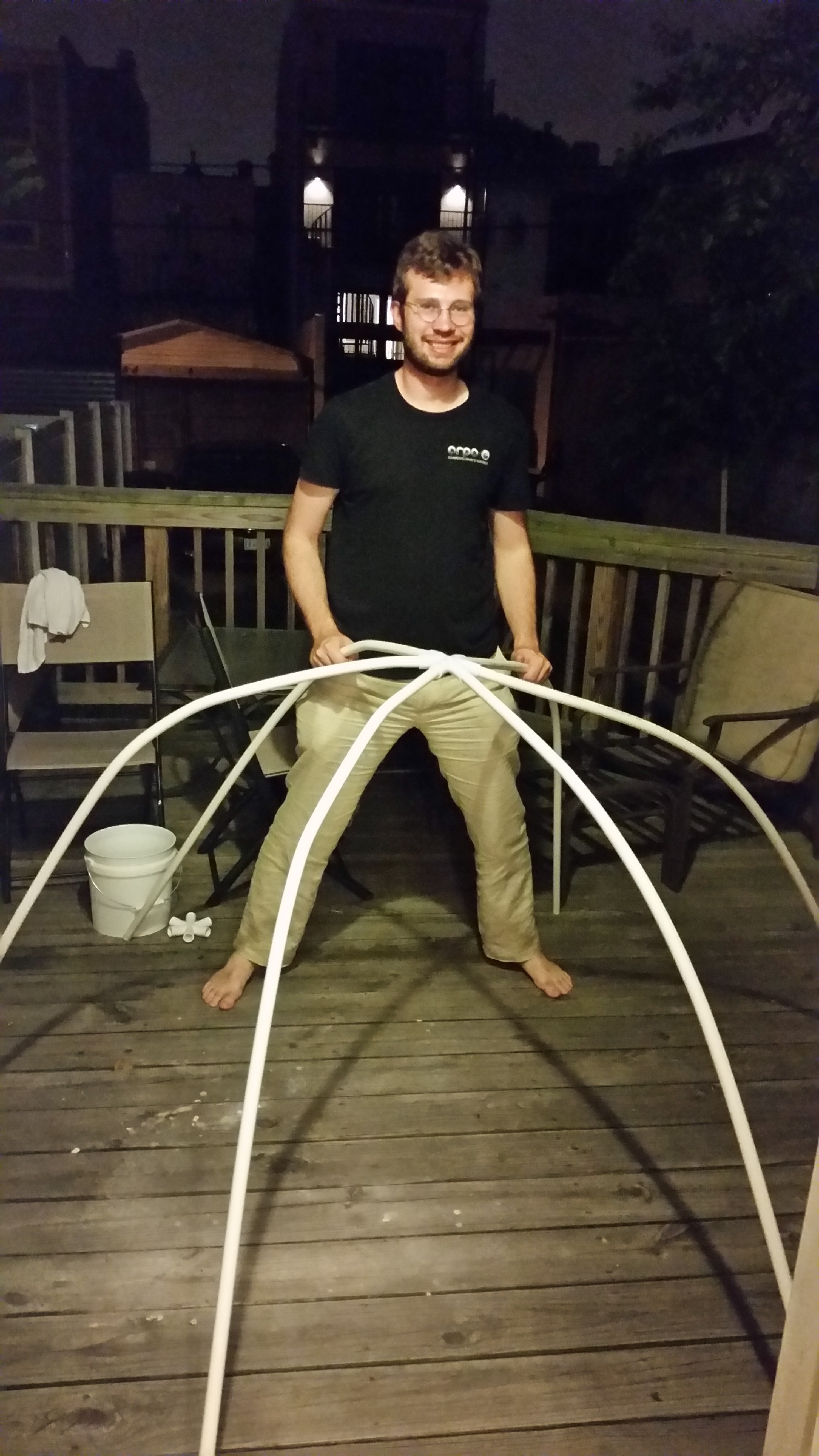 David with the new frame.
We made the frame from a 6 junction pvc construction piece - you have to special order it online - and some pvc pipe from home depot. We used a heat gun to soften and form the pvc pipe into the shape you see above. I first got that idea years ago when I made my own PVC bows and arrows from this guy out in Hawaii.


And I just repurposed the technique to make the Jellyfish ribs. Next up, electronics!