While waiting for the board to arrive, started working on the shape of the lamp. I really want to come up with something super simple and solid but wanted to try a few things before that.
I plan to get some parts 3d printed or laser cut but before that I needed some solid stuff to see how design ideas are working. I was really tempted to get a 3d printer but ...
Any ways so for the following first prototype design I used 1.25mm copper wire, 4mm (diameter) black heat shrink tube and salvaged cat5 twisted pairs. Parts like panel holders, base and light are cut from balsa wood and glued with a glue gun. Also applied a layer of varnish and acrylic paint on it. They still need some finishing but they served they purpose of illustrating a couple of design ideas. I put the 1.25mm wire and twisted pairs into heat shrink to connect panels, sensor and light to the base. This provides great flexibility in terms of adjusting directions.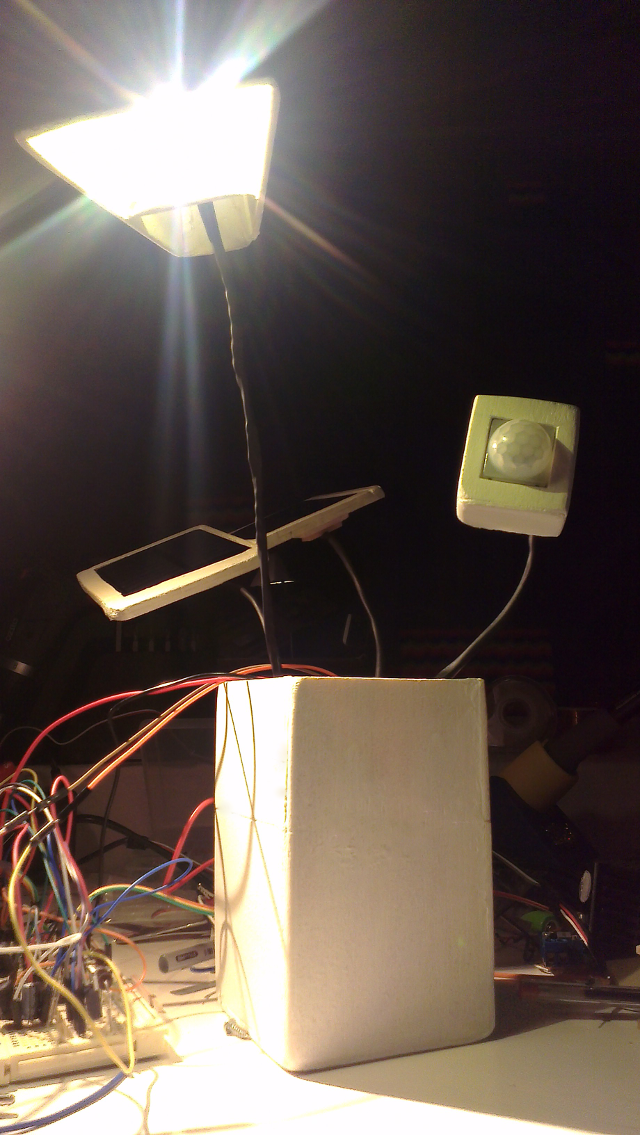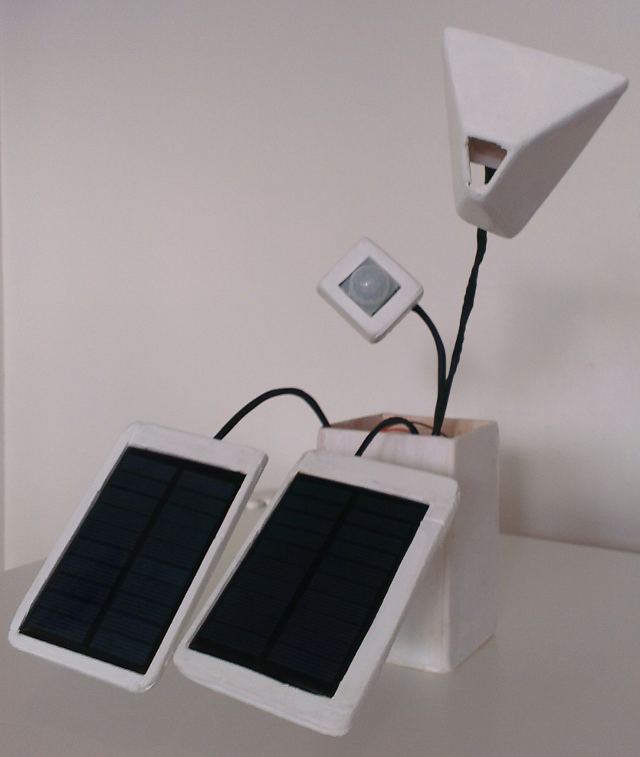 Well I ended up with something relatively easy to build and really flexible. Panels, motion sensor and light all require some degree of separate positioning for best performance and this design gives a lot of space to play. Am I happy with this design? Not really. Would really love to come up with something far simpler. But I am thinking this project as an over-engineered teaching experiment. So far I have learned a lot about batteries, panels, charging algorithms.