My test on the Bluetooth module did not work, It can send messages to my cellphone but it always receive "0" when I try to reply them (displayed as a blank line after the letter in the image below).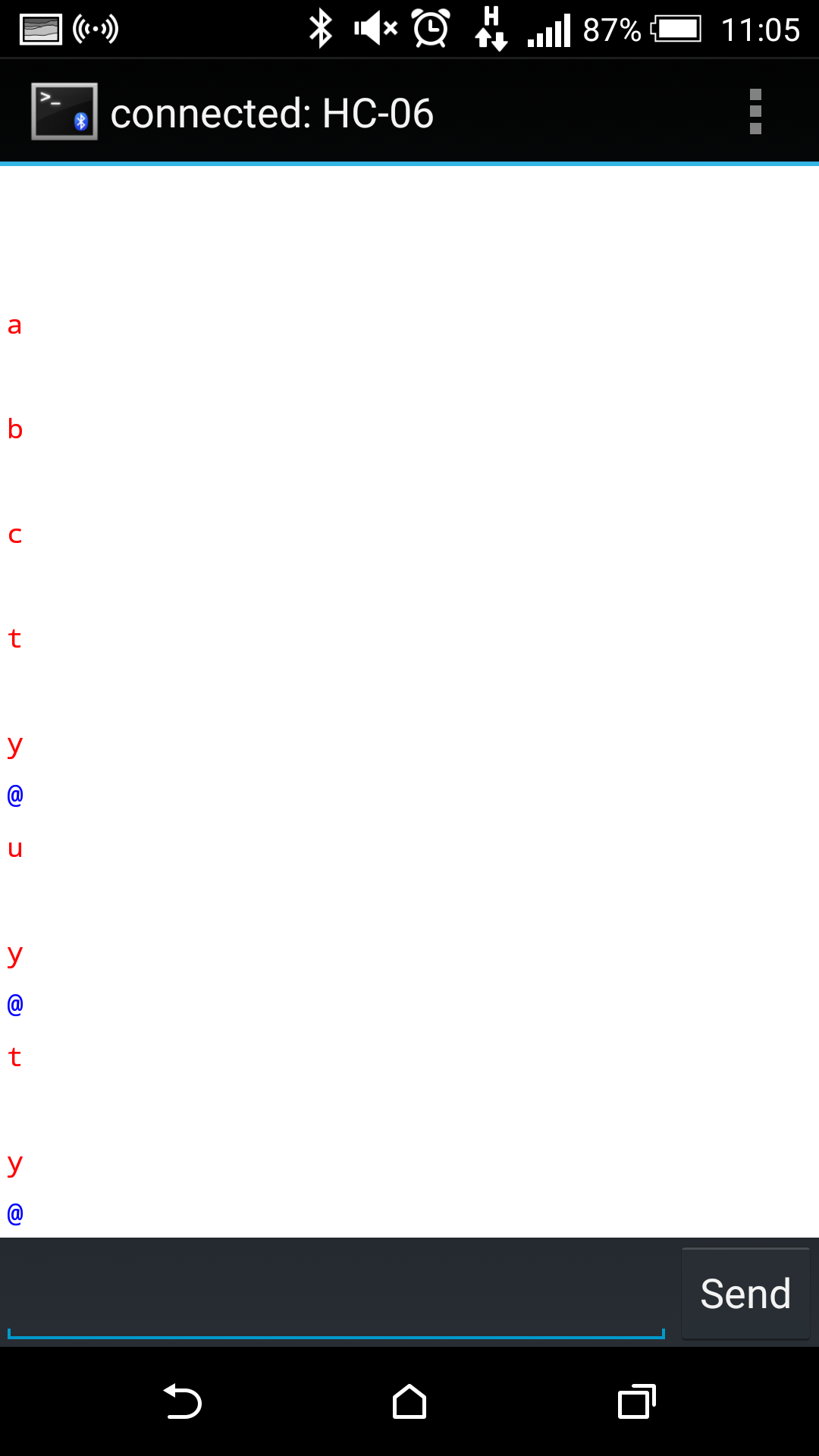 Oddly I found that every time that I sent a "y" it returned a "@", this made me realize that it might be a software problem, but when I tried the same code in my Arduino Mega 2560 it worked... So I still don't know what it is all about, but I have some guesses:
Maybe I overheated the uC during soldering
Maybe the board has some design error (probably not due the simplicity of the track, see image below)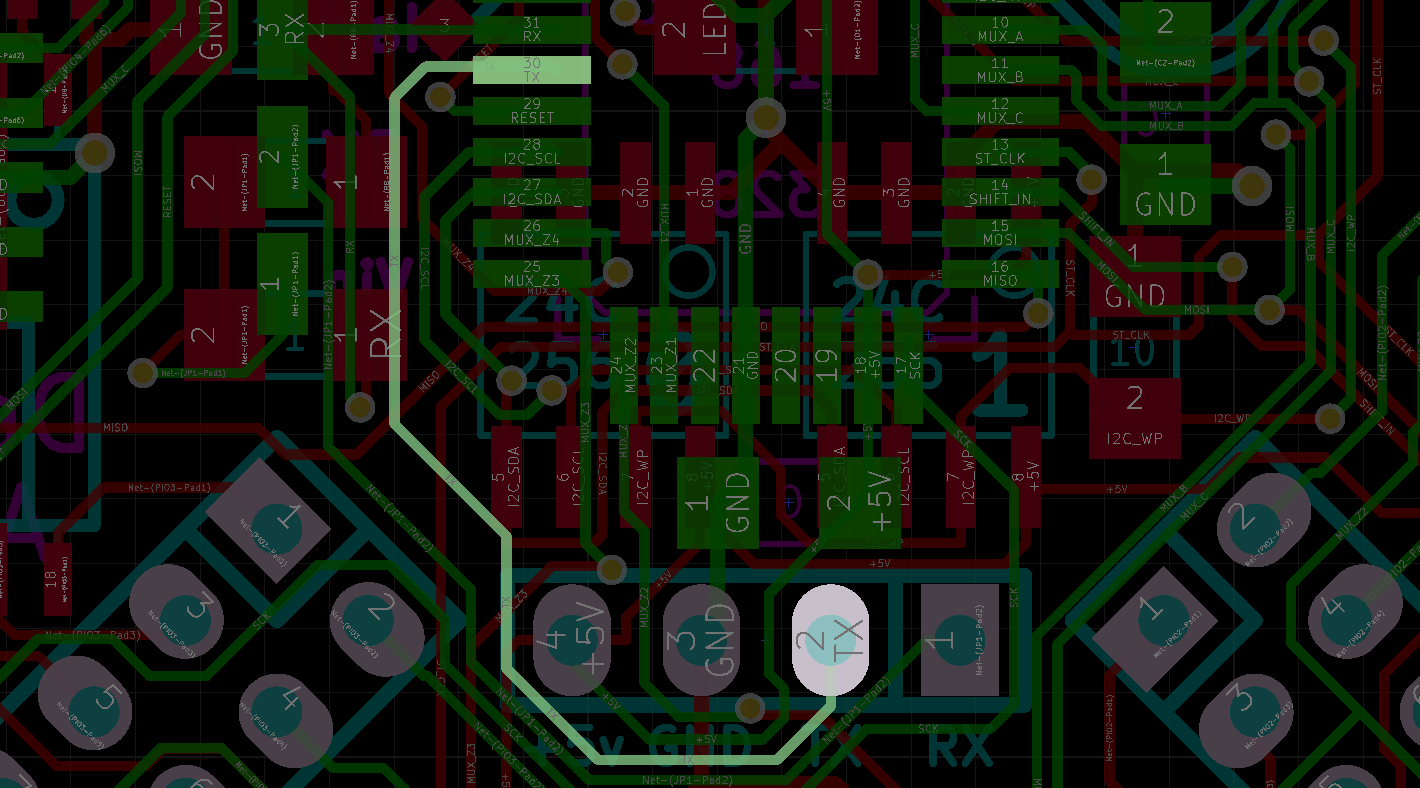 I also tried to make a serial connection between my Arduino Mega and the board and got the same results.
I think this is a problem with this unity only, so tomorrow I will assemble another board and see if this is really the case.
If someone has an idea about what can it be, please share! ;)
UPDATE: I assembled a second board and got the same results, I also tried making a connection with my Arduino Mega again and it worked! So probably the problem is in Bluetooth module, but is still odd that it works perfectly with my Arduino Mega. Anyway, I bought another Bluetooth module, and I will resume my tests in the weekend.