So finally my PCB turned up from oshpark and it quickly dawned on my that some of the drill holes looked on the small side. On closer inpection it was confirmed that they were too small. This wasnt really a problem because the drill holes were big enought to solder some wire though so i would just have to break them out that way.
It only really affected the FTDI connector and the speaker too.
Now that I had all my parts I could start thinking about how they were going to go into the enclosure. Started with the hardest part by cutting the hole for the LCD screen. I love this enclosure because it all comes apart so its easy to grip it in the vice ect.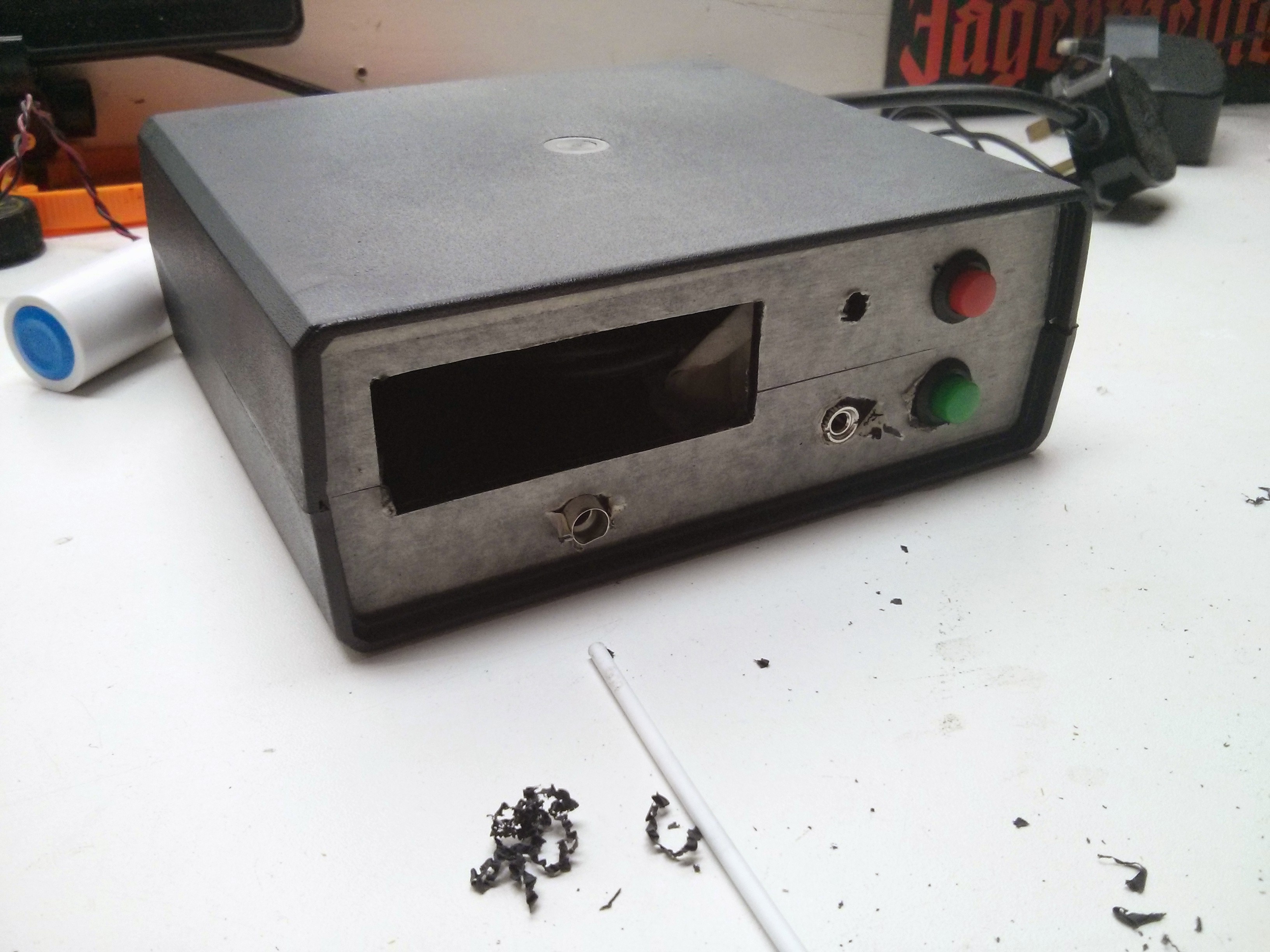 Next to the LCD screen is the two 3.5 mm head phone jacks and two buttons. Under the screen lives the LED for the heartbeat.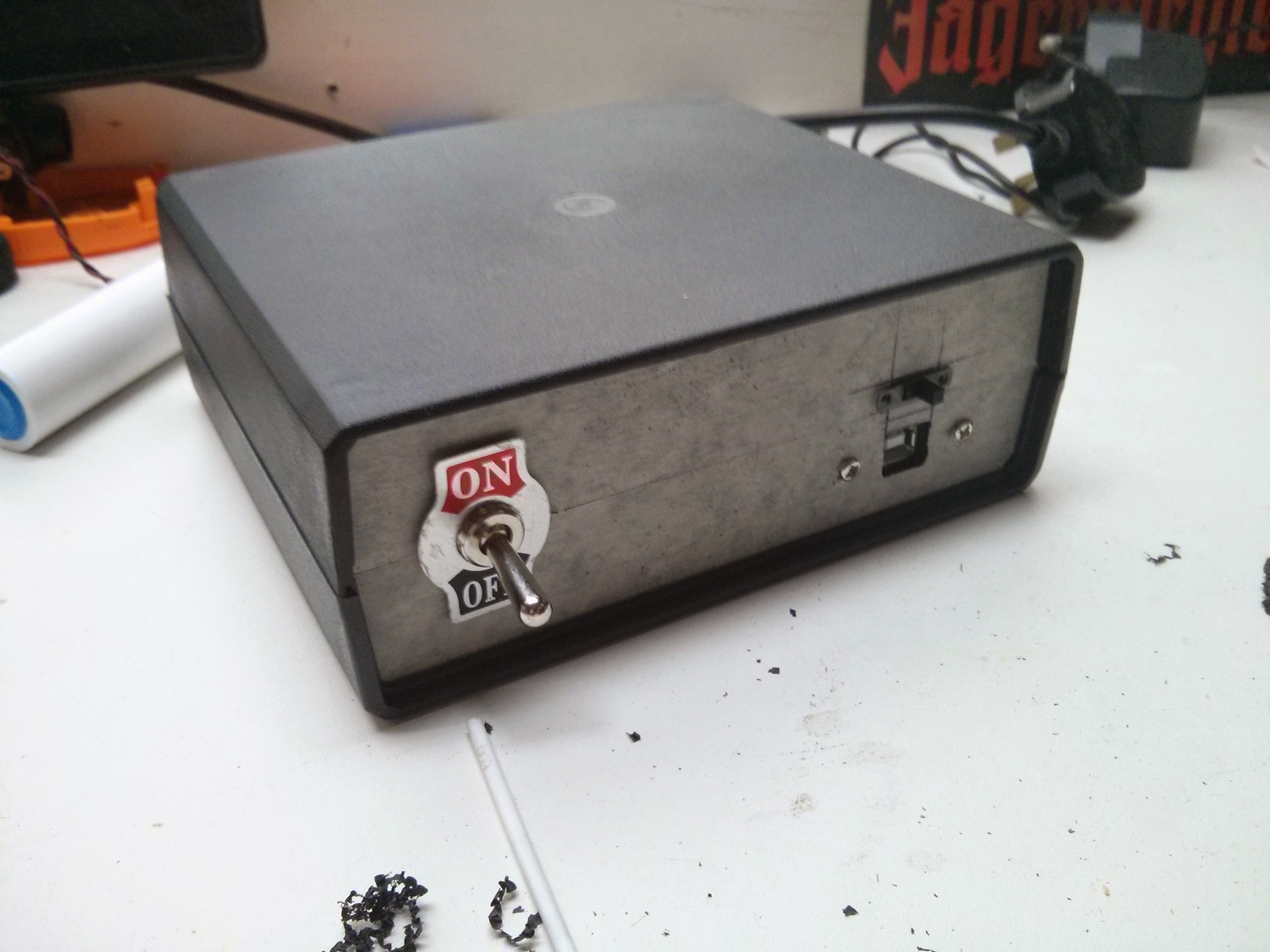 Round the back there is the single throw double pole switch that handles the power on and the battery monitor wire. Also there is a usb B for charging and data upload. Above the usb b port there is a small switch so you can select between charging and just power